Webinars are undoubtedly the most preferred way used by content marketers to promote their brand, engage with the audience, and even introduce a new product or service in the market.
There are many research studies that state that as many as 85% of marketers consider webinars a crucial part of their marketing strategies, such is the impact of webinars.
But, when it comes to hosting webinars, do you think only planning and creating webinars would be enough? Well, no.
As an organizer, you are required to ensure that the audience you wish to reach out to knows about your upcoming webinar. And for that, you would need to promote webinars effectively.
Talking of webinar promotions, nothing like promoting webinars on social media. By using social media to promote your webinars, you can enhance the reach and popularity of your upcoming webinars significantly.
All you need to do is follow the right strategies and hit the right target.
Here are a few ways and techniques you can use to promote your webinar on social media.
Ideas to Promote Webinars on Social Media
1. Use Visual Elements:
Using visual elements in your social media promotions would help you change your game drastically. There are many statistics that show that people find visual content more appealing as well as easy to grasp than regular text-based content. Hence, while using social media, ensure to include visual elements that would help you catch the attention of your audience.
There are several forms of content you can use; for example, images, videos, graphics, etc. However, research shows that out of all these elements, images are considered as the most important.
2. Create an Engaging Landing Page:
While you create a landing page, make sure it is easy to navigate and compelling enough to hold the audience's attention. Your audience will be redirected to your landing page through social media, and you wouldn't want them to leave unimpressed. Hence, ensure your landing page is engaging enough to make visitors explore more about your webinars.
Not only this, but you can also include a basic form on the landing page; it would help you collect basic information about your audience, which you can use later to get leads.
3. Persuasive CTA Goes a Long Way:
Add a clear CTA that would tell your audience what they are supposed to do next. CTAs would act as a gentle reminder or nudge to sign up for your webinars. Add clear phrases such as 'Sign Up' or 'Register'; it would convince your audience to do the needful.
4. Create Easily Share-able Content:
The next thing you should do is always focus on generating content that can be shared easily. This way you'd be able to ask your audience to promote the webinars among their networks and expand the reach of your brand and webinar multiple times.
5. Generate Ads:
The next most effective way to promote your webinar across social platforms is by creating and publishing ads. You can use different platforms to generate ads; for example, Facebook Ads, Google Ads, Instagram Ads, and more. However, while creating and publishing ads across these platforms, make sure you use appropriate keywords that would improve the ranking of your ads and make them appear on top of the search results. For this, you can also take the help of digital marketing experts.
6. Stay Updated Across the Platforms:
When we talk about social media promotions, it becomes necessary and obvious that organizers need to keep their social platforms up to date. Keep your social media coverage updated. Not only this, post regularly about your webinars and pin important information on the top of these platforms. Talking of the posts, you can either have a professional graphic designer or use designing software to design the posts. But, always make sure that your posts are attractive and compelling enough to make people willing to learn more about your webinars. 
7. Drop Trailers and Promotional Videos:
Create hype around your webinars by dropping short promotional videos and trailers around your webinar. The trailers would be a short introduction to your upcoming webinar. If you have already hosted a few sessions previously, you can take clips from those webinars and create a trailer. The intent of the trailer should be to make people feel that they will be missing out on something exciting if they don't attend the webinar.
8. Collaborate with Influencers or Partners
Partner with influencers or industry experts who have a significant following on social media. They can help promote the webinar to their audience, expanding your reach to potential attendees.
9. Share Testimonials and Success Stories
Prior to the webinar, share testimonials from previous attendees or success stories related to the topic. Social proof can increase confidence in your webinar's value and encourage sign-ups.
How to Promote Your Webinars Across Several Platforms?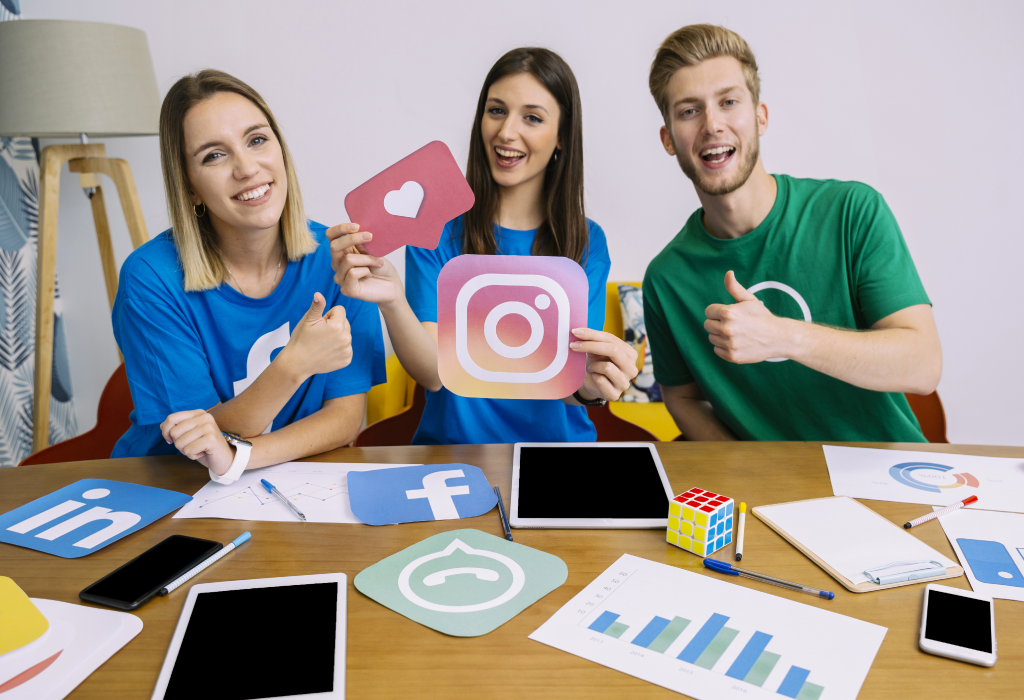 The techniques that we have discussed above work across all social platforms. However, all social platforms have their own USPs, and they enable users to promote content in different ways. Hence, here are some platform-specific techniques you can use to promote your upcoming webinar:
Webinar Promotional Techniques on Instagram:
1. Leverage Instagram Reels:
Every other person is making reels these days; so should you. The reel by Instagram has changed the dynamics and is considered one of the best ways for influencers to reach out to a wider audience. You can also create reels and talk about your webinars.
2. Create Stories:
You can present some points about your webinar through Instagram Stories. However, while posting stories, try to create a storyline and then reveal the information. It is a great way to catch the audience's attention and build hype.
3. Countdown:
Do you know what is the best way to boost excitement among your audience? Countdown. You can create countdown posts and infuse anticipation and excitement among your audience. To make it more exciting, you can also reveal information about your webinar. For example, you can unveil the name of your speakers and other certain things through the countdowns.
4. IGTV:
IGTV is another popular tool that Instagram offers to its users. You can use this feature to post long content; for example, interviews, previous edition clips, an FAQ video around your webinars, and so much more.
Webinar Promotional Techniques on Facebook:
Business Page:
You can create a business page for your webinar and brand and reach out to more audiences at once. Business pages are considered one of the best ways to boost the popularity of a brand and even your business.
Facebook Live:
Facebook Live is another great feature to connect with the audience in real-time and talk about your brand, business, and webinar. You can interact with your audience, answer their doubts related to your webinar, and encourage them to register for the same.
Facebook Event:
Facebook lets you create an event, promote it and encourage your audience to participate in it.
Webinar Promotional Techniques on LinkedIn:
LinkedIn Events:
Similar to Facebook, LinkedIn also lets users create events on the platform. You can talk about your webinar, additional information, and the agenda of your webinar. It would help your audience learn more about your webinars and make it easier for them to make their decision.
LinkedIn Ads:
LinkedIn Ads are considered one of the best ways to expand the reach of your webinars and get in touch with more audiences.
Conclusion:
We believe that as an organizer, you know how important it is to promote your webinars and let the world know about them. If you think it is challenging to gather an audience for your webinars, then you might have been using the wrong techniques all this time.
To get the audience's attention, all you need is a set of the right tools and techniques. The strategies we have discussed here are a few of the best techniques one can use to promote their webinar. You can make use of them and promote your webinars on social media in the most effective ways.
Apart from the techniques, one needs webinar software to deliver webinars. And when we talk about webinar platforms, the best option available on the market is Webinar Plus. 
You can use Webinar Plus to create and deliver unique and incredible webinars, and that too is free of charge.