Social media is the best tool to create hype and spread the buzz about any event. But to make the most out of your promotional efforts, you need to do that strategically. Creating a strategic plan to promote events on social media is not a bad idea at all. Because with a plan you can leverage all the benefits of social media that will help you to host a successful event. Also, there are multiple platforms available like; you can promote events on Facebook, Instagram LinkedIn, Twitter, and more.
You can even get creative with these event promotion ideas in order to pique the interest of the audience. These ideas can include creating hashtags, live-streaming, sneak peek videos, behind-the-scenes stories, and much more. And it will benefit in maximizing the event registrations and boosting the attendance for your event.
In this blog, we will discuss the best ways and ideas to promote events on social media that will boost attendance and lead to a successful event.
15 Best Event Promotional Ideas
The first and most crucial step to promote events on social media includes making the whole plan before the event so that you can grab the audience's attention. These ideas will help in boosting attendance and ticketing, which are discussed below.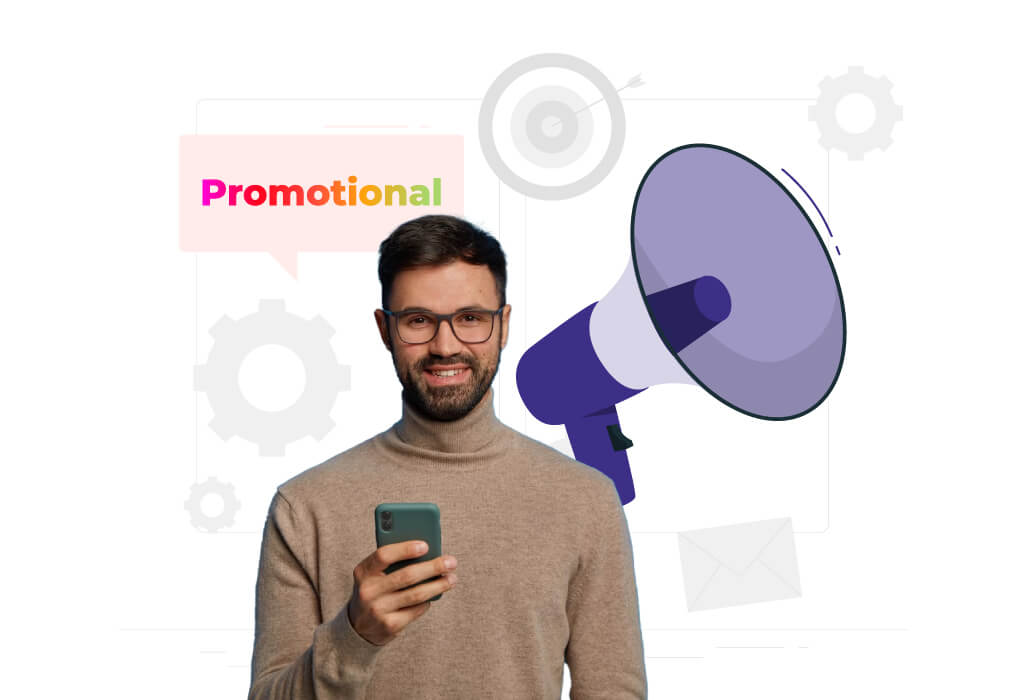 Choose Your Social Platforms
To promote events on social media, choosing the right platform can be an important step. Because some of these platforms can be more effective than others. Based on the industry and type of event to target the specific audience. It's because each platform's metrics are something to take into account. And if you are already aware of this, you can focus on giving them more of what they want. For example,
If you want to promote event on Instagram, you need a focused tone related to brands and organizations.
To promote event on LinkedIn you need to find out your targeted network audience since it is a professional B2B and industry networking platform.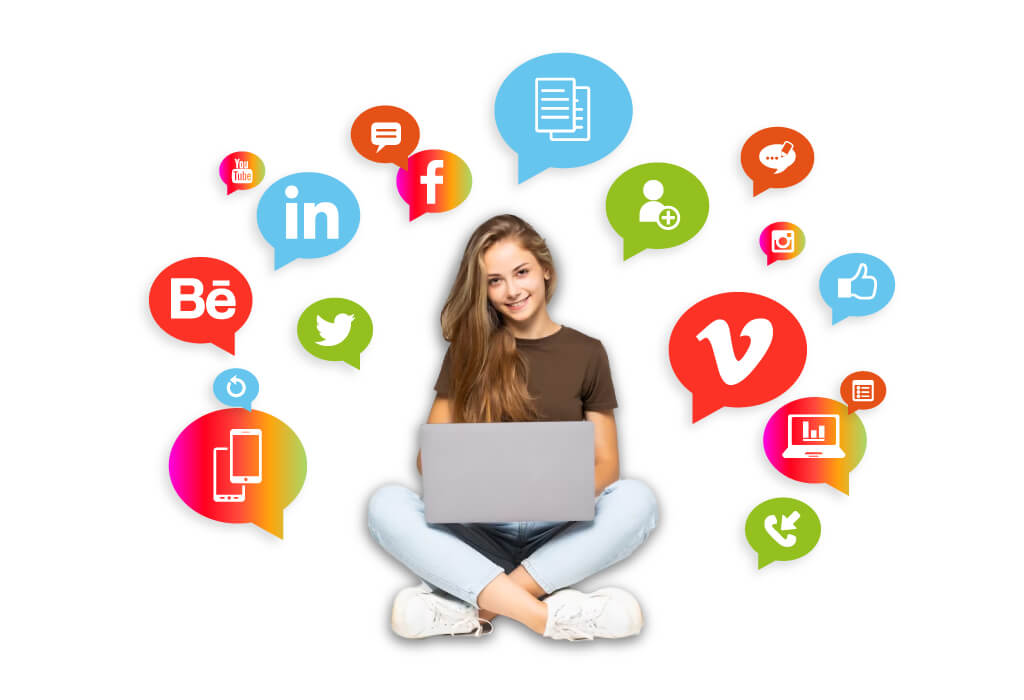 Create a Website
Confused in website planning? Well, creating a website is an easy task but needs a prior strategy plan for the designing the content in your website. Consider sharing the link of your website in your every event posts to promote the event on social media.
Creating a event website can be cIt can be the key to accessing all the information about the event. Include details like date, time, description, agenda, speakers, etc. As it is accessible 24 hours a day and can target the potential audience. Get creative and make it attractive by focusing on designs, clear CTAs, and sharing functionality because the first impression matters. This can be an amazing idea to promote events on Facebook and other platforms.
Create #Hashtags
Creating a short, unique, easy-to-understand hashtag is a great and smart idea to promote event on LinkedIn and other social media. When you are posting anything about the event on social media, include these hashtags. This will build anticipation and enthusiasm for the event and make sure that it is visible throughout the event. So that the audience can include it in their posts, which is an effective way to promote event on Instagram and other platforms. However, you can consider a setting up a social wall at your event (in case of in-person events) and ask your attendees to share images and video using the hashtag for more reach and engagement.
Schedule and Craft Your Content
Scheduling your content is a crucial part of event marketing on social media. Because you don't want to overflow it, which will lead the audience to lose interest. Take time to schedule each post to promote event on social media. And to maximize engagement, craft your content by keeping in mind the different styles of the audience on each platform. Like if you want to promote event on LinkedIn you need a more professional tone. Additionally, include images and videos in your posts because they are more engaging than plain copies. For this, you can post some previous event visuals, like a photo of a happy attendee or a video of one enjoying.
Create a Facebook Event Page
Facebook is an old platform with millions of active users each month and offers multiple features. To promote event on Facebook, you can create a separate event page that is being used by over 700 million users each month. With this, you can provide all the necessary information about the event, and it can also lead to boosting revenue by selling tickets.
Run a Social Media Contest
No doubt, social media marketing is a great way to promote an event, but it can not happen effectively if you rely on your account only to spread the word. To promote event on social media, you have to get your audience or potential attendees to share it as well. This can be done with social media contest which motivates them to spread the word without any investment. For the prizes, you can distribute merchandise, free tickets, discount coupons, or whatever suits you. But follow up with legal requirements to avoid troubles.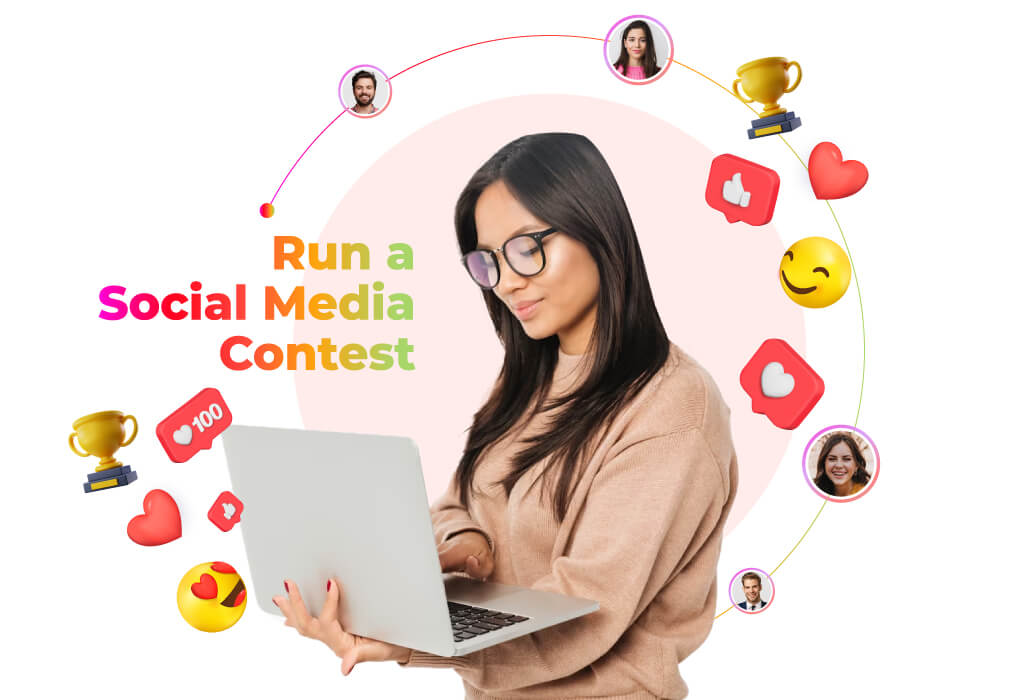 *This can also be a great idea to promote event on Instagram during the event. By creating a contest where the best photo with the hashtag photo booth wins the prize.
Storytelling Skills
To promote event on social media with engagement, which simply refers to the rate of interaction between the audience and content. Improve your storytelling skills, to which the audience is likely to pay attention. If your content offers a compelling narrative that grabs their attention. And to promote event on Instagram, Facebook, or LinkedIn you need to make sure that the content is short and simple. Also, you should avoid using overused words, which can make the content boring. Lastly, make sure to always proofread and leave no errors and have a clear CTA.
Livestream Your Event
Live streaming can be a great way to promote event on social media since it is great for catching the eye of the attendees. During the event, you can provide a live stream to the audience who didn't attend the in-person event. This is an effective way to make them engage, and it is not necessary to live stream the entire event. Show them a splash of the event with a live feed or some behind-the-scenes.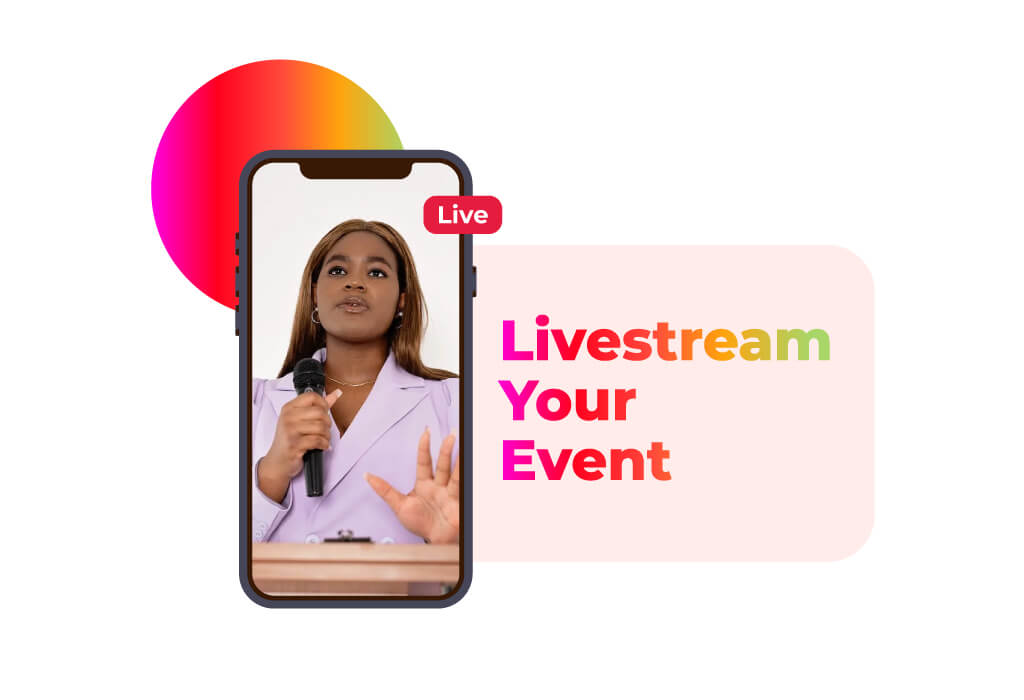 There are plenty of ways to work with live streaming, and you can always choose to opt for live streaming services. Like Dreamcast that can help in streamlining the process effectively. It also gives you the option to convert the event into a hybrid one which is cost-effective, extremely engaging, and grows attendance in a streamlined way.
Leverage Paid Advertising
If it doesn't hurt your pockets to spend a little extra, you can always go for paid advertising. This is a great way to promote event on Facebook and other social media platforms, allowing you to be all over the place. But make sure that you understand the target audience so that you can make the most of your investment. These paid ads can help you reach new audiences who might be interested in your event.
Use Each Platform's Features
An effective strategy to promote event on social media is to leverage the features of each platform. There are multiple engaging features available that can be used in creative ways such as
To promote event on Instagram, use stories to create a countdown for the event. Set up the start and end date by using a countdown sticker available in stories. To which the audience can subscribe so that they can be reminded about the event.
Use the reels to promote event on Instagram and Facebook by creating short creative videos to grab the attention of attendees. You can even show some behind-the-scenes to create a buzz among them.
To promote event on Facebook, leverage the "create an event page" feature to provide all the information and engage the audience.
If you want to promote event on LinkedIn, post among the groups with hashtags to attract the audience. Also, create polls among your network to generate excitement.
Collaborate With Influencers
If you want to target a large audience at once, collaborate with influencers because they already have a large audience base who rely on them for information. These audiences are their followers, and promotion done through them, can be effective. This can be a great idea to promote event on Instagram since it is the most popular influencer and content creator based platform.
In-Person, Hybrid, Virtual
Create an Extraordinary Event Experience
Across All Event Formats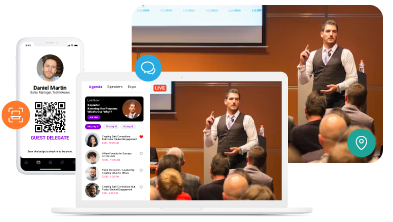 Post User-Generated Content
Your short and easy-to-remember hashtags will do a great job when it will be included in the attendee's posts. So it will be easy to find relevant posts by your audience and responding and sharing that content will make a personal connection with your audience. It can be an effective idea to promote event on social media after it is over.
Save Event Highlights
An effective event promotion idea is to save the highlights of the event in stories. Since they don't take up any space, which is one of the best things about them. So you can save up some higher volume of content that doesn't have to be polished, it won't be disappeared within 24 hours. It is an effective strategy to promote event on Facebook and Instagram because they offer this feature. Even the live stream can be saved in the highlights until you delete them. Also, you can label them individually with icons or custom images and names.
Analyze Your Social Media Activity
With each post to promote event on social media, it's very important to know that whether it's reaching to the target audience or not. Every marketing campaign needs to be analyzed to track the reports and effectiveness of marketing efforts. You need to set goals and metrics prior so that you can analyze the success of your promotional campaign. If the priority was to boost attendance or brand awareness, take a dive into your analytics. These insights you gain will help you to improve your strategy for future events.
Run a Survey
After the event is finished, and you want to improve your strategies, it is important to ask the audience about their thoughts on the event. Create a post-event survey using polls, stickers, emoji sliders, Q&A sessions on the stories, and live streaming. Asking for feedback with social media features makes it easy for the audience to respond. They can be used effectively to improve your planning to promote event on LinkedIn, Facebook, and other platforms.
Summing Up
Now that you have known the best and most useful strategies to promote events on social media, you can leverage all the great benefits it can provide. Like wider reach, saving money, and boosting sales and registrations. But make sure to keep track of all the strategies for event marketing on social media and find out which works best for your event. And if you want to leverage the most out of additional services and deploy some great features. You can book a free demo with us at Dreamcast to learn more about such. We are a one-stop event suit with multiple solutions such as live streaming, photo booths, 360 camera, WhatsApp automation, and a lot more.
In-Person, Hybrid, Virtual
Create an Extraordinary Event Experience
Across All Event Formats