In recent times the boom of social media has been beyond expectations with over 4.48 billion worldwide active users combined. This stat makes it the best tool if someone wants to promote events on social media or simply looking to spread the buzz. In order to make the maximum output in terms of marketing, there are certain strategic campaigns and planning behind every post. As people are bored with seeing any simple update or post on Instagram or other social platforms. To make them convert and engage, you need to work for it.
Here in this blog, we are going to discuss all the important aspects of promoting your event on social media. Also, explore the key benefits and best practices. As we know, there are many social networking sites that can be leveraged to promote events like; Instagram, Facebook, YouTube, Snapchat, Twitter, LinkedIn, and others. So, let's get started;
Why It Is Important to Promote Events on Social Media?
Without any doubt, social media has a higher audience reach that makes a real impact. The higher the reach, the more chances you get noticed, and your post gets viral or helps you attract more registrations. Well, every social media algorithm works differently, but a few things are slightly common in all of them like; #hashtags, captions, and trending.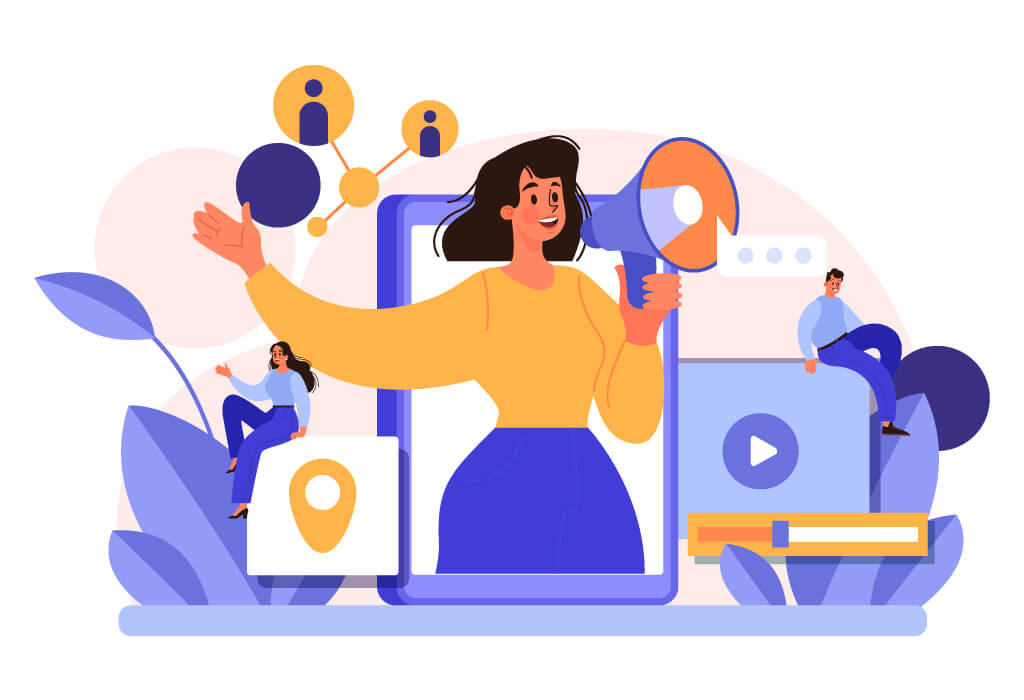 It is common that you need to create a different strategy or marketing plan to promote events on LinkedIn, Instagram, Facebook, and all other social media. The right approach can help you increase your online presence and let the audience connect with you while establishing profound credibility. Furthermore, with unique event promotion ideas or social advertisements, you can target as many groups as possible (please make sure to do extensive research before targeting).
By creating unique and potential posts, and stories and sharing a different segment of content while including the day, date, and event details with proper CTA. You can stand out in the crowd and with continuous campaigns and posts you will surely attract new registration and increase ticket sales.
Before we deep dive into how to promote events on Instagram, LinkedIn, Facebook, or social networking sites. Let's discuss more about it later. For now, first understand the role of social media channels for event promotions.
The Significance of Social Media Marketing in Boosting Event Promotions
Hustling and bustling in the process of how and why to promote events on social media, understanding its variety of roles and how it serves is essential. Here in this section, we are covering the different roles to promote events on Instagram and Linkedin pre-event, post-event, and during the event with some significant promotional ideas.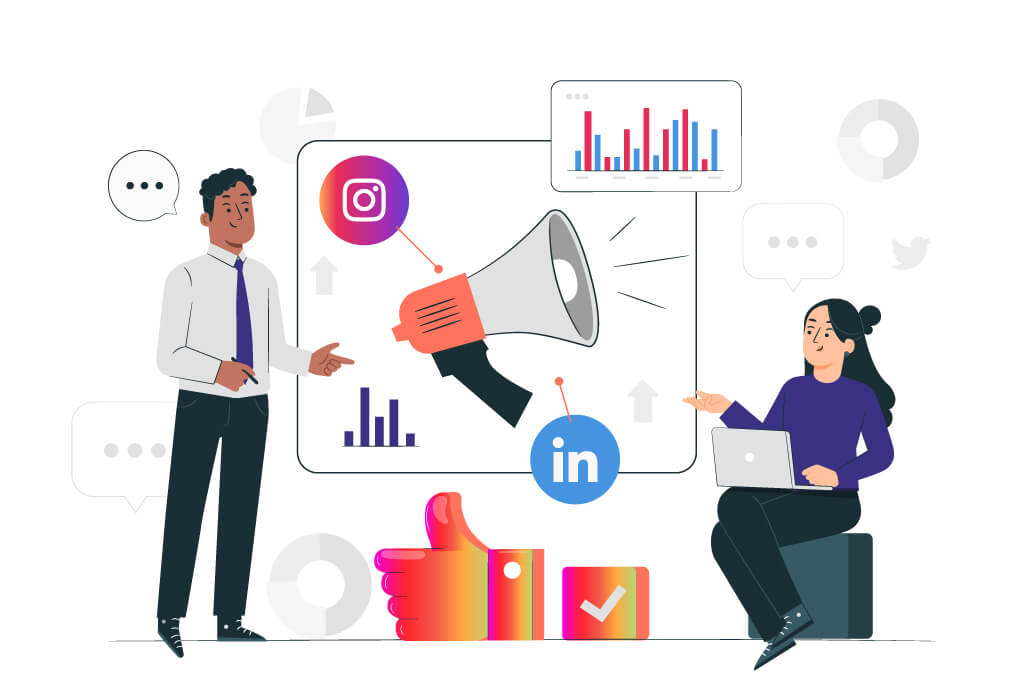 Pre-Event Social Media Promotion
Pre-planning is the best way to eliminate any hustle while enhancing the means of communication and interactivity at the event. Before any event make sure to do extensive research about your audience such as their preferences, likes, dislikes, and behavioral patterns. Additionally, making them feel comfortable by clearing their queries and maintaining a bond of your brand with your audience can make them overwhelmed. In short, by posting on social networking sites, you can know people's responses and their mixed reactions to analyze and get a bigger picture. Before you look forward to promote events on Instagram and LinkedIn make sure you have sufficient audience analytics to support your campaigns.
During Your Event
We are in 2023 and in this era, we all are going mobile. Almost everyone is using smartphones with many social media apps installed. By choosing the right platform, you can do a lot of things. Even if not choosing the one, try to be active on most of the famous platforms, why? There is an important cause to do that, during the event you can increase engagement and make wise decisions by incorporating an effective strategic plan. For example; during the events you can post polls, and Q&As on your social media and encourage the attendees to react and participate in those social campaigns. This approach can help you in knowing them and take an informed decision while knowing them in a better way.
Moreover, encourage your audience to go live, click photos and post them using your designated #hashtags. Additionally, you can also promote in-person events with the best possible features of social media, which is live streaming services. By leveraging it, you can stream your on-ground event and let the people enjoy it watching who might miss the event to attend in person.
Also, you can host a hybrid event that comprises both a virtual world and an in-person to maximize your revenue. Furthermore, give the chance to let the virtual attendees connect with your audience in in-person via breakout rooms, live chats, and other features that hybrid event platforms offer or simply by leveraging the social media live streaming services. This approach can lead to maximizing the efforts you put to promote events on Instagram.
Post-Event Promotion With Social Media
To build a strong relationship with your audience, keep asking for feedback. This can be done by posting the stories with polls and recording the feedback considering it a separate task from 'promote events on social media'. Furthermore, thanks to all the participants who post their memories on your brand's page to make them feel good and surprised. Also, featuring the best comments highlights the moments and shares the testimonials recorded during the event.
Supercharge Your Event Promotion: The Best Social Media Platforms to Use
There are numerous platforms that promote events on social media available in the ever-evolving digital world. However, not all platforms pay the same returns as your effort. But a few of them really rise above the rest in terms of popularity. So, let's start discussing them;
Promote Events on Facebook
Facebook is one of the oldest yet most popular social media platforms with 2.96 billion active monthly users as of 2023. Having a presence on such heavy-traffic social networking channels makes a win-win scenario for the event. And increases the chances of event registration and ticketing.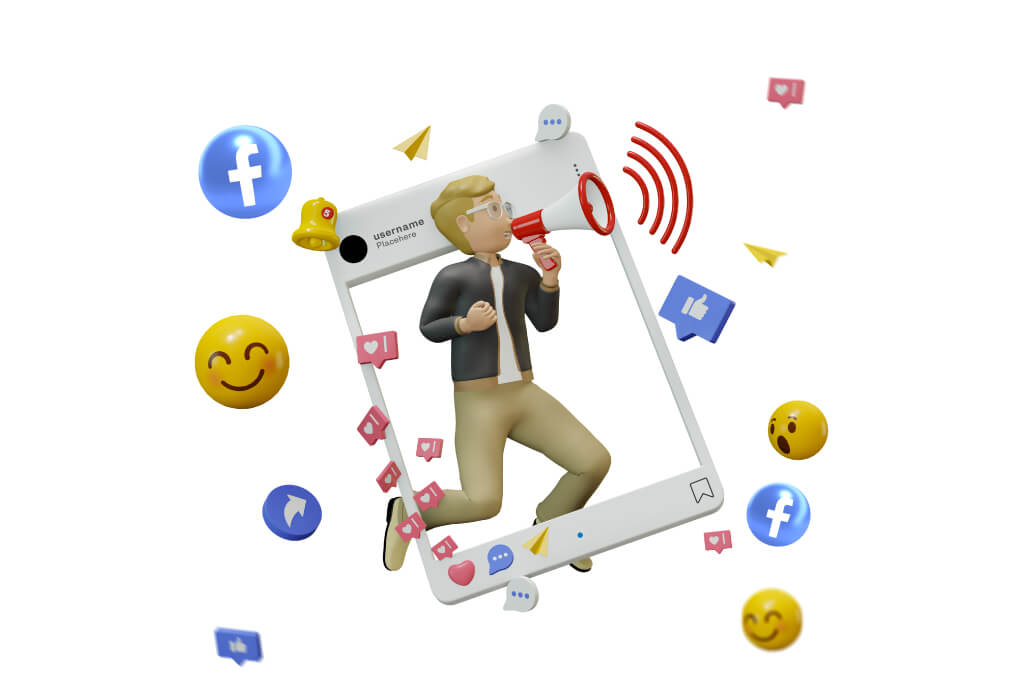 Facebook is a great place to share about your company's products, services, or upcoming events. With the help of Facebook Business Manager, you can create your company's profile and specify your target campaigns to audiences based on location, interests, behavior, and age. It is helpful in deploying planning and strategies for robust event marketing on social media.
Promote Events on Instagram
Considerably the most critical social media platform of 2023 with around 2.35 million active monthly users. As an event host or brand, Instagram can be leveraged to showcase your creativity. Also, multiple kinds of content formats can be possibly shared on this such as posts, posts with music, short-form videos (Instagram Reels), IGTV (long-form conversation video), stories, and much more. Besides all the benefits it is statistically proven that most youngsters like or use Instagram more than any other platform, also it is the best place to announce your event promotions.
You might know that Instagram's parent company is Facebook. So, with the same Business Manager, you can set your budget and target your specific audience with paid advertisements. So, with the same tool, you can target two different segments of the audience.
Promote Events on Twitter
Twitter is a social networking site that lets anyone convey or share their messages in a few words. This is the best platform in terms of starting conversations within groups. As anyone on the platform has the liberty to retweet or reply to your social messages. Additionally, you can post photos, creatives, videos, or other sorts of content with clear and concise messages and hashtags. Besides all these, there is always an option to create your business account and start advertisements to reach a wider audience and increase registration for in-person events.
Promote Events on LinkedIn
LinkedIn is popular among professional people and this platform is designed to let professionals connect and increase their social network. It is described as the central hub for searching for the executives of different industries and companies. Most of the MNCs, startups, brands, businesses, IT companies, and leading industries have their social presence via LinkedIn.
Moreover, if you are looking towards increasing networking or simply want to publicize any conference or corporate affairs make sure to promote events on LinkedIn. This platform is best to do that. Additionally, there are multiple options to start doing so, firstly you can directly post the promotional post with relevant hashtags. The second is to create groups or share promotions in the existing group or community.
Also, you can create polls to get real-time feedback about your event theme or any other considerably useful things. This feature is helpful in attracting more engagement and knowing the behavioral pattern of users.
Promote Events on YouTube
YouTube is a video-sharing platform with a new short-form video-sharing feature (In shorts). This platform is not exactly useful for promoting events on social media. However, using every channel can benefit in the long term. You can create creative shorts to attract more audiences. Partner with a YouTuber so that they can promote your event in their next video and encourage their fanbase to register for your event.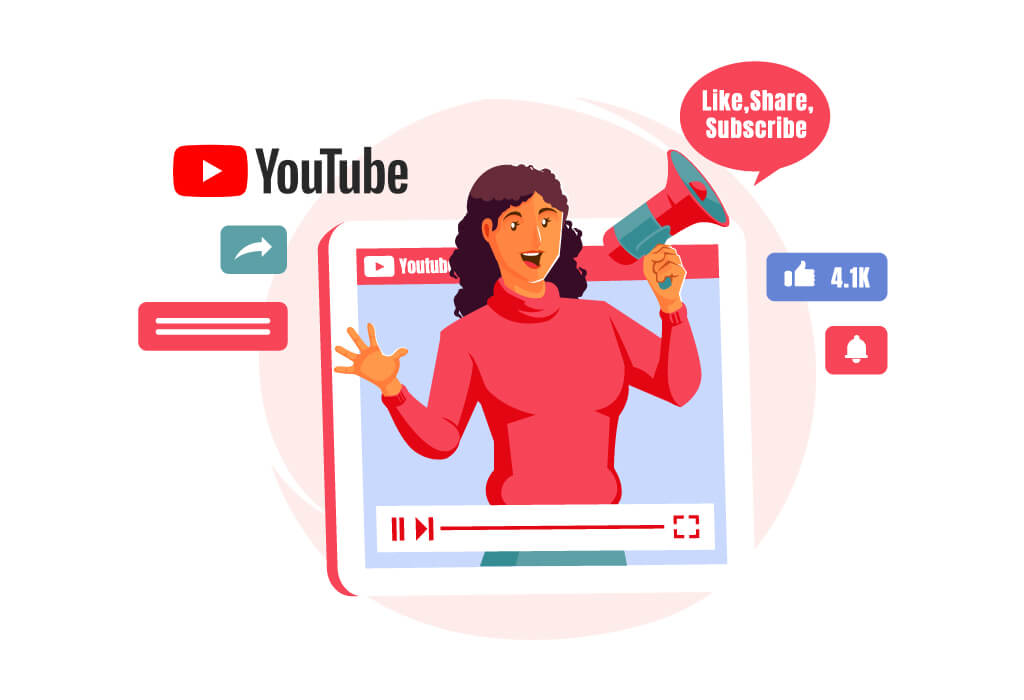 If you have clips or videos of your last in-person events, share that on your channels in a more appealing way. So, people can get excited to attend your next event. Additionally, you can use paid advertisements in terms of ads to attract more audiences.
Promote Events on Pinterest
We all might have used Pinterest to find soothing wallpapers, images of our favorite hobbies, or simply interests. As there is a saying, the picture says a thousand words. By using these platforms to promote events on social media, you can share your theme events photos to attract the audience sharing the same interest and add them onboard. To do this, you need to open a business account on Pinterest.
The above-mentioned are some of the few social networking sites which are quite famous and relevant to start your event promotional journey. Although many platforms like TikTok, Snapchat, Reddit, WhatsApp, and others are also useful to promote in-person events. However, it always depends upon your event marketing strategy on social media and on which platform most of the audience base is.
In the next section, let's discuss some of the tips to enhance your promotions and event marketing on social media.
Efficient Strategies to Boost Your Event's Social Media Promotion: Timeless Tips for Maximizing Your Efforts
There are numerous tips to get started with. However, every social networking site offers its own unique features and has different tips to follow. But here we are going to touch upon the tips and tricks that are relevant to all and can help you to streamline your event promotion marketing journey.
#Hashtags: Never Forget to Use
Hashtags are undoubtedly the best and most commonly used tool across all platforms to promote events on social media. Therefore, to reach a specific community and target a larger audience, it's important to always include relevant hashtags. It's not only useful to use popular hashtags in your post. But also adding some uncommon ones can have a huge impact on your reach and engagement.
From TikTok to Instagram: The Era of Short Music Videos
It is not true in all senses that every platform is using these short-video features with music and trending on top. However, most of the famous are, like Instagram, TikTok, Facebook (in general), and a few others. But as we can see, most of the audience uses these platforms, and you can't afford to miss them. In order to reach a huge audience, create short videos with trending music to increase your overall visibility.
Additionally, you can also create some funny or short videos with influencers to get enhanced visibility and brand awareness.
Create Groups & Build Community
Social media is meant to be a place to increase networking and connect with other parts of the world. So, start creating groups that anyone with similar interests can join and contribute to. Also, deliver valuable content that makes sense and enhances the knowledge while fulfilling the group objectives. Besides creating groups or communities, involve and participate in the existing popular groups. Also, make sure to show active participation to generate potential leads. This approach will enhance the effectiveness of all your efforts to promote events on social media.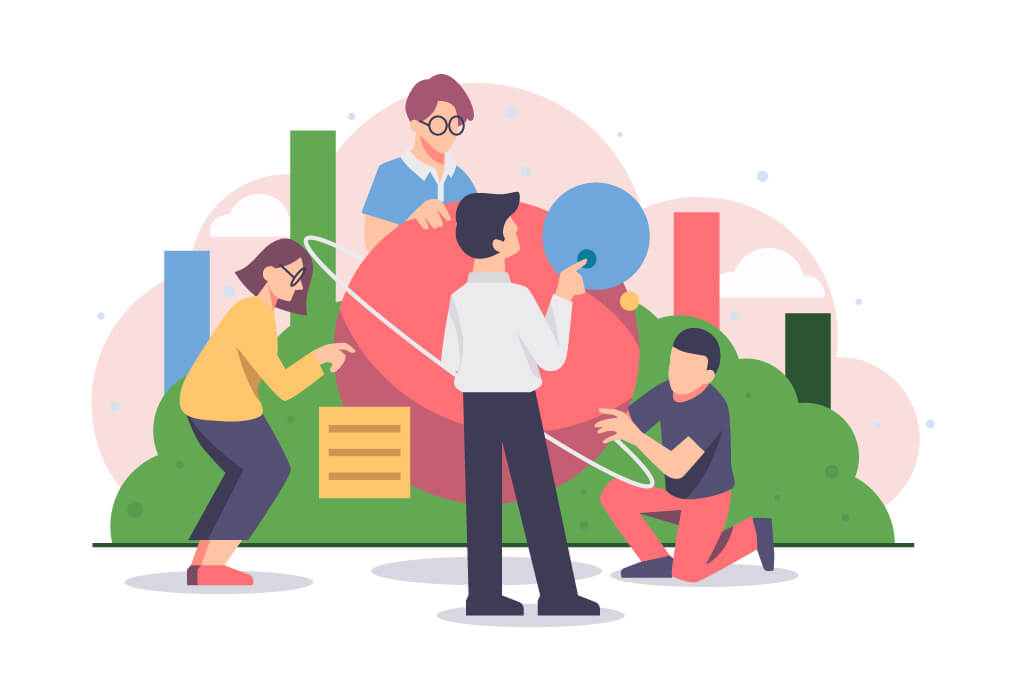 Don't Raise The Audience Expectations Than Reality!
As the name suggests, social media indirectly complies with media rules, which can be helpful for you to manage expectations. From the venue to the timings, share everything earlier. Also, share details about the event like; what attendees can expect, engage with groups discussing your event, and answer questions in a timely manner.
Social Media Wall & Live Streaming
Social media wall and live streaming of the on-ground event is considerably the finest example of event promotion ideas. Deploying a social media wall (showcasing real-time engagement and posts of attendees on the screen) can maximize interactivity and foster a smooth experience. Also, by using live streaming services, you can let the audience watch your event from the comfort of their home. You can also let the remote attendees connect through social media walls, and this way you can promote it and reach a wider audience.

If you also want such engagement features to deploy in your next event, you can simply book your free demo with Dreamcast to learn more about it.  We are a one-stop event suite with multiple solutions like a 360-degree camera, event-photo booth, microsite (an online website to increase online visibility and attract more registrations), event app, live streaming, WhatsApp automation, event badges, event CRM, on-spot registration and a lot more.
In-Person, Hybrid, Virtual
Create an Extraordinary Event Experience
Across All Event Formats