Companies all over the world use live streaming video for effective internal and external communication. The corporate live streaming industry has been steadily growing with corporate events webcasting becoming more and more mainstream over the years.
Other than just company events webcasting, there are various other use cases for corporate live streaming provided by 2-way video conferencing solutions too like web conferencing and internal meetings.
As made evident, there are a lot of different corporate uses for live streaming video and it is can be a bit hard finding a solution that fits most of the use-cases. This makes finding the best corporate live streaming solution for your brand a bit complicated.
In this blog, we're going to take a look at the different aspects you need to consider when deciding on the video solution that will be the right one for your company.
Equipment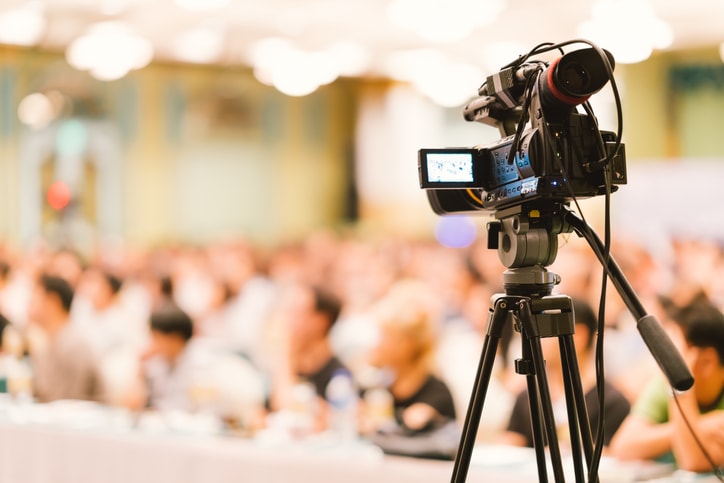 Equipment is one of the most important aspects you need to consider when it comes to corporate live streaming. At the most basic level, you need at least a good camera and a  good microphone to ensure the audio and video quality is on point. Some corporate video streaming solutions also come with their own equipment but most smaller-scale solutions do not provide their own equipment.
Budget 
There are many live webcasting services for companies these days and therefore, you can find a corporate streaming solution at almost any budget point. Of course, the quality of the service will be reflected in the price but overall, there are some really good live streaming solutions available for an affordable cost.
It is important to note that the quality of your corporation's live video will be important as it will be a reflection of the company's quality itself. In addition, high-quality video content is more appreciated by employees, partners, and the public too.
Online Video Platforms 
Most businesses are not interesting in building their own video platforms from scratch and would rather use an online video platform (OVP) to create their own video platform to deliver and scale their online video content.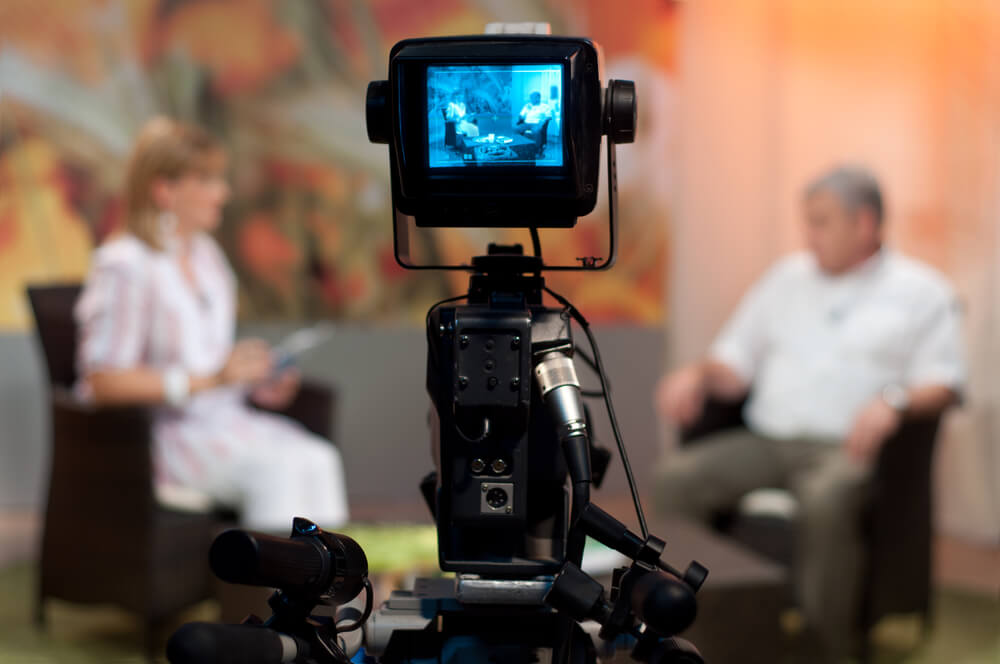 A professional OVP enables a corporation to deliver video content fast and in a reliable manner. For live streaming video, the content is easier to scale up as most OVPs have robust Content Delivery Networks that can be scaled up easily.
Key Features Of The Ideal Online Video Platform
When you're looking for a corporate live video conferencing solution, there are some key features that you should be looking out for. Here are some of the most important features you should expect from an online video platform:
1. A Robust CDN (Content Delivery Network)

The CDN live video streaming solution determines the spread and reliability when it comes to the distribution of online video content. Most enterprise-level video streaming solutions use enterprise-grade CDNs which ensures your content reaches your audiences all over the world without any glitches or lag in the video.

2. An Accessible Video API (Application Program Interface)
An application program interface, or an API, is used to access the features of a live streaming solution from other access points. APIs allow companies to create their custom applications and services using the backend of the online video platform.
A Video API can be used to create a custom video portal or a custom application for the company using the features of the online video platform. While not all OVPs offer APIs, it's increasingly becoming a trend to provide APIs as part of the OVP. Note that some OVPs will only offer APIs when you subscribe to the premium plans.

3. Analytics

Almost everyone company knows the importance of data when it comes to driving business decisions and optimization of operations. Similarly, when it comes to corporate video streaming, data is vital. 
Most live webcasting services for companies have strong analytic features that can be used to improve and optimize your video content for your company's audiences.
Analytics can be used for a variety of purposes by companies like understanding what kind of content works best for them and also in understanding their audience's viewing patterns.
4. Security

For any corporate-related system, security is always one of the key concerns. The effects of security lapses can be drastic for most companies. In addition to protecting copyrighted material, live webcasting services for companies also have to protect information that might be highly important and classified by the company.
While most online video platforms offer some security features, different platforms have different features and some platforms might have to cut corners on some features in order to provide their service at a more competitive price.
Some of the most important security features you should look for in a corporate events webcasting and 2-way video conferencing solutions include the following:
5. Monetization

Lastly, monetization is one of the key features of an ideal online video platform. Even though this feature is not really that important for companies who are looking to use live video as a way to communicate and collaborate, it is pretty important if the company wants to communicate externally using video too.
There are different ways of monetizing videos such as advertising, subscriptions, and transactions. If the company is planning on using streaming video for external purposes, using an OVP that allows monetization on videos can create additional revenue streams for the company, especially when it comes to things like live streaming corporate events for external audiences. 
Conclusion 
There are many enterprise-level solutions for company events webcasting, corporate live video conferencing and other live video requirements that a company might have. However, it can be a bit hard finding the best live streaming solution for your company's specific needs as there are a lot of options today.