Are you providing the best virtual event experience to your sponsors as well as virtual participants? Find out today with the help of our article.
Virtual events are the most exuberant element of the virtual world. We all know that the virtual eventplatforms took a significant boost during the covid-19 pandemic. The reason behind their sudden success is known to everyone. These virtual event platforms allowed the participants to indulge in numerous brainstorming sessions and gain some valuable information, that too from the comfort of the houses. Isn't that amazing?
Organisations from around the globe have done great endeavours to host effective virtual events. They have also started to host hybrid events as they are the perfect amalgamation of virtual as well as physical elements. These events are quite budget-friendly. Thus, despite the coronavirus taking a toll on all of us, we can still enjoy participating in these effective and informative sessions. But, there is no denying the fact that hosting an immersive and holistic virtual event is not everyone's cup of tea. It comes with a lot of challenges that need to be sought out strategically. If you are able to fathom all these challenges, no one can stop you from hosting a successful virtual event! If you're probably wondering what these challenges really are? don't worry because we have got your back!
After running thorough and detailed research, we have gathered insightful information. In this article, we have summarised our entire knowledge with the help of a few pointers. So, continue reading further to find out whether your virtual event is the best it can be or are you doing something wrong?
1. Does Your Virtual Event Follow A Complex Registration Process?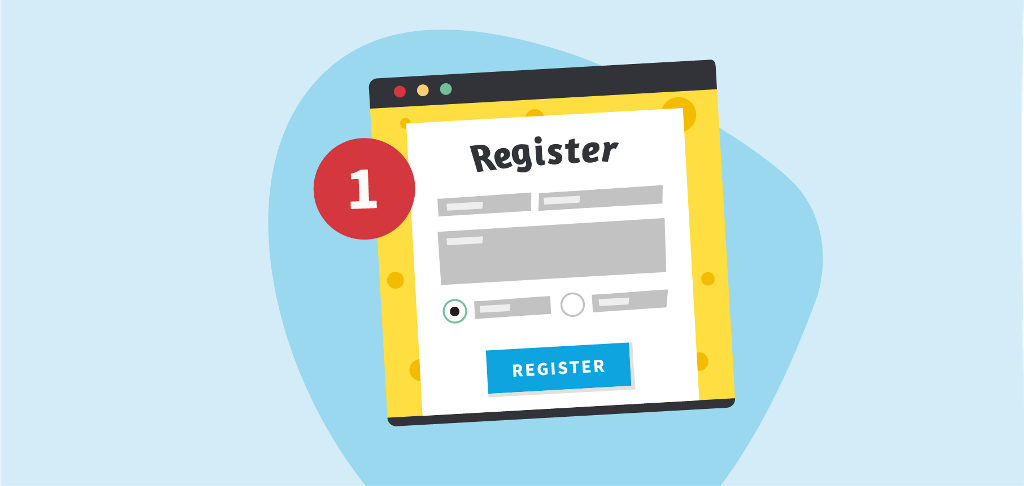 If you have set a complicated registration process for your virtual event, chances are the attendee attendance is going to be considerably low. This is because the participants tend to incline more towards easy to comprehend interface. Thus, if you welcome them with a window that is not as per their expectations, they will be highly disappointed. Moreover, your sponsor's do not have the time to spare on tedious activities. This will result in a negative impression. You surely don't want that, right? Therefore, it is essential to set up an easy registration process that allows even a beginner to partake in your virtual event.
2. Do You Provide Ineffective Data Resulting In Poor Analytics?
Data is the most important element for any virtual event. You are delivering informative data-content with the help of an effective virtual event platform. Whereas your sponsors want accurate data to analyse whether your event was a success for them or not? Therefore, it is essential to keep a proper track of all the aspects present in a virtual event. You should offer features like attendee footprinting as they provide an exuberant opportunity to the sponsors. They can analyse which is the most visited place during a virtual event. Additionally, you can also provide information regarding the number of times your sponsor's ads were viewed, and so forth. This will be extremely beneficial because your sponsor's main motive is to expand its customer base. Thus, we advise you to lay extra emphasis on effective data analytics.
3. Is Your Virtual Event Platform Focusing On The Virtual Attendees?
Virtual attendees are the reason why you are hosting a virtual event, right? If they are not satisfied with your virtual event, they will not indulge with your organisation. Similarly, the sponsors are also interested in virtual attendees. They want to promote their product as well as services and expand their customer base. Thus, you must focus on each and every virtual attendee. Their level of satisfaction will lead you to the pathway of success. You can examine the following factors in order to analyse if your virtual event is effective or not:
Is the registration process easy to understand?
Are the attendees facing any difficulties in accessing the virtual platform?
Is the user interface friendly and comprehensive?
How are the reviews and feedback of the virtual participants?
Are they satisfied with the networking opportunities?
4. Have You Incorporated Any AI Matchmaking Tool?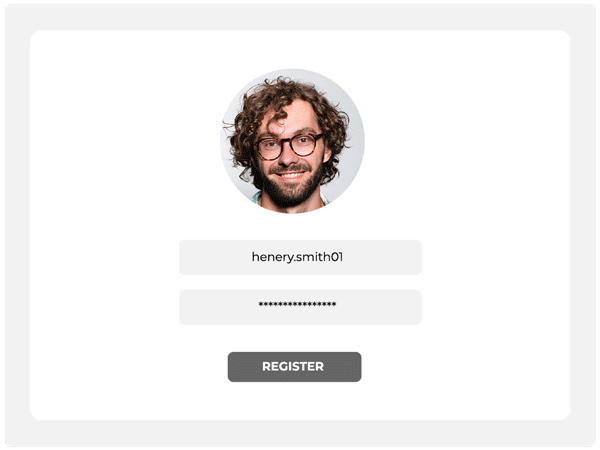 It is extremely essential to incorporate the appropriate engagement tools in your virtual event. One of the most prominent as well as important equipment is the AI matchmaking tool. It formulates an accurate list representing all the virtual attendees and their area of interest. Undeniably, it is extremely convenient for the sponsors as well as exhibitors. This is so because it allows them to reach out to all the interested candidates and schedule a meeting with them on their preferred time slots. It allows your sponsors to attract more potential clients. Thus, you must focus on incorporating an effective AI matchmaking tool that facilitates your virtual event platform.
5. Do You Effectively Promote Your Virtual Event?
If you want to attract a larger audience, you must spread the word. It is important to incorporate effective promotion strategies as they help you yield better results. We all know that virtual events are all about the online medium. Since these events function completely digitally, it is a great opportunity for digital marketing. As we all know digital marketing is quite budget orientated as compared to the traditional promotion tactics. You can include numerous marketing strategies like social media marketing, email marketing, content marketing, and so forth. If you effectively promote your virtual event, you will be able to attract more audience. This will be beneficial for your organisation as well as the sponsors and exhibitors. Additionally, they will be willing to partner with you in the near future.
6. Is Your Virtual Event Easy To Comprehend?
Seamless navigation plays an important factor in a virtual event. Your virtual event platform must provide an interface that is easy to understand at all cost. If the virtual attendees face confusion and complication in order to access a simple thing, they will not be willing to partake in such activities. Therefore, you must formulate an easy to comprehend infrastructure that favours both your sponsors and your virtual participants. You can utilise an introduction guide video in your virtual event. This is a small video clip that guides all the virtual participants through each and every segment of the virtual event. It helps them understand the different sections present in your virtual space. Thus, they are empowered to access these areas effortlessly.
7. Does Your Virtual Event Match The Sponsor's Expectations?
There is no denying the fact that sponsors have their requirements from a virtual event. Unquestionably, your brand caters to each and every one of their requirements on time. But, your virtual event should do the same. You should inculcate all the features and equipment that favour your sponsors and facilitate their requirements. Some of the most common goals that sponsors have are as follows:
To foster relationships
To educate customers
To expand their networking
To facilitate brand awareness
To launch new product and services
To boost their image and so forth.
Therefore, you must take extra initiative and provide them with suitable results. This will directly affect your relations with the sponsors as well as exhibitors.
8. Is The Return On Investment Satisfactory?
You take all the extra efforts for a virtual event for it to be successful, right? Therefore, you must keep a track of its return on investment. It is extremely important from both the organisers as well as the sponsor's point of view. You must provide the sponsors with appropriate data analytics that allows them to examine audience engagement. Moreover, you must understand the different segments of your virtual event and examine the audience feedback. This will allow you to see a bigger and clear picture, that too from a perspective. Additionally, you must examine whether your motive with a virtual event has been fulfilled or not. This will help you analyse the return on investment.
Conclusion
Virtual events as well as hybrid events offer an exuberant opportunity to unleash the utmost potential. They allow you to host interactive sessions where individuals can participate from the comfort of their houses. If we take a look around us, we will find that every organisation has started to incline towards the virtual world. But, we cannot skip the fact that hosting virtual events is not as easy as it appears.
Therefore, to help you understand whether you are hosting an effective virtual event or not, we have curated the above-mentioned article. While hosting a virtual event, you must keep the following aspects in mind:
Sponsors are one of the key elements that facilitate the process of virtual events. Your sponsors have different requirements and it is your responsibility to successfully cater to all the requirements. Giving them a satisfactory result would be undeniably beneficial for your organisation. This will also convince them to participate with your firm even in future events.
Prioritise The Virtual Attendees
Virtual attendees are one of the main components of a virtual event. The virtual event is hosted with the intention of delivering quality content to all these participants. Therefore, you must ensure that you deliver appropriate content in an easy to understand manner. This will keep the audience engaged for a longer duration and yield better results.
Accurate data is an essential element of a virtual event. Your sponsors need appropriate data to analyse the important aspects. It helps them understand more about their virtual facilities and features. Similarly, your virtual event should provide you with accurate data that helps you take corrective decisions in the long run.
We trust that this article will provide you with valuable information about virtual events.
If you are looking for comprehensive solutions for your virtual hybrid events, Dreamcast offers endless possibilities. Enquire now!
In-Person, Hybrid, Virtual
Create an Extraordinary Event Experience
Across All Event Formats