Today, virtual events have become a standalone venture for organisations and businesses to reach a wide segment of global attendees. A sudden spike in the percentage of virtual events has been noted in 2020. With the unforecasted advent of the COVID-19 global pandemic, live physical events have been stopped completely. As restrictions were imposed on travelling and people are pushed to follow social distancing protocols, live physical events are transformed into virtual formats. Organisations around the world leveraged virtual event technology to keep going in the challenging times of the global health crisis. Right from hosting virtual meetings, conferences, trade fairs, town halls, AGMs, exhibitions, networking events,virtual career & job fairs, or any other event, a comprehensive virtual event platform serves all.
All thanks to advanced technology, organisations and businesses can simply organise virtual events without any geographical constraint or space limitation. As the percentage of virtual events has skyrocketed recently, it resulted in upsurging the demand for virtual event platforms. Today, the internet is stocked up with an end number of virtual event platforms that offer engaging and interactive features. Although, leveraging the best platform depends on your business needs.
Well, some organisations were benefiting from virtual events for a long time to connect with remote workforce and global delegates. Whereas some become familiar with it during the challenging times of pandemic. To ensure a successful virtual event leveraging the right technology, virtual event strategy and virtual event planning is a must.
If you are new to virtual events or planning to host a virtual event, you have landed at the right place. In this post, we have covered the virtual event planning list to ensure a successful virtual event. Let's get started!
What is a Virtual Event?
A virtual event is an online event hosted on a comprehensive virtual event platform that involves a gathering of people over the internet instead of a live physical location. It enables attendees to have free-flowing conversations in real-time via audio/video chats from the comfort of their own space. Attendees can simply access the event virtually via any device or browser supported by the internet. The various roadblocks faced during live physical events like geographical constraints or space limitations get completely resolved with virtual events. The merits offered by virtual events are far beyond the reach of traditional event formats.
Some of the top benefits of virtual events are:
Expanded reach
Better attendance
Reduced costs
Reduction in carbon emissions
Data Trackability
Substantial ROI
The Ultimate Virtual Event Planning List
A) Before The Virtual Event
#1. Determine the purpose of hosting a virtual event
If you are planning to host a virtual event, identify the sole purpose for organising it. Whether you are planning to host a virtual event to enhance your brand visibility? Boost revenues? Tap the top talent? Connect with global delegates? Showcase your latest product offerings? And so on. Determining the purpose of hosting a virtual event is a must to create an effective virtual event planning to achieve desired results.
#2. Understand your audience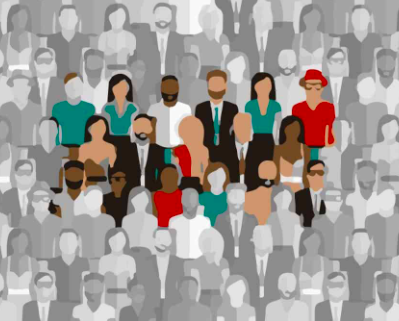 Before moving ahead and making a virtual event strategy, understand your audience. Have a grasp on your potential audience psyche. Additionally, know which topics they are interested in, how tech-savvy they are, and so on. Hosting an event on the topic that holds the interest of 15% of attendees is not a good idea. Having an understanding of your audience helps in creating effective virtual event planning.
#3. Create a virtual event planning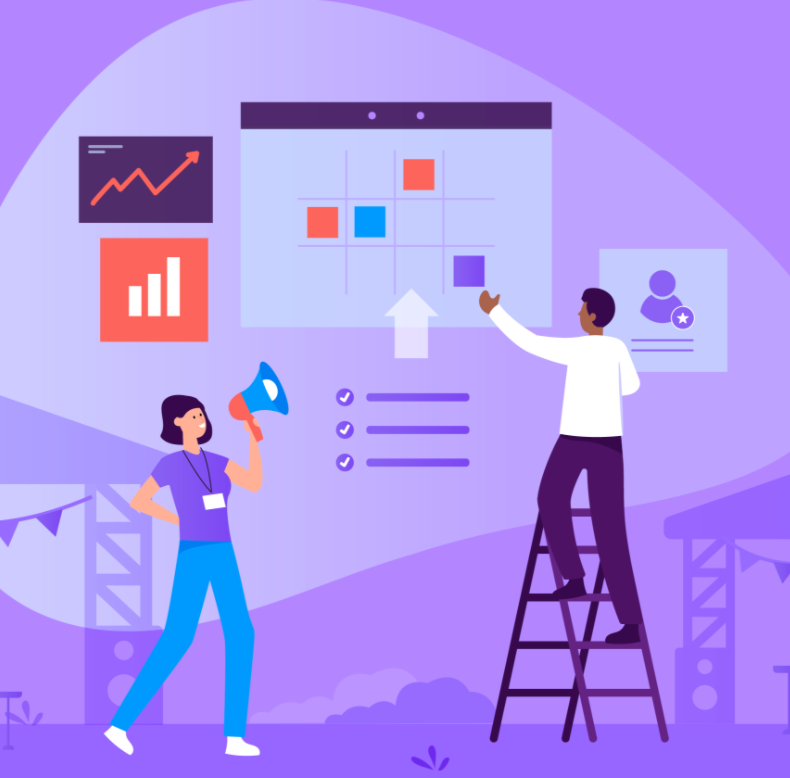 Once you have determined your event goal and gained a clear understanding of audience insight, create a virtual event strategy.
Before planning your virtual event ask the following questions to yourself and make the strategy accordingly.
Will your event be gated or free?
Will your virtual event be live, on-demand, or both?
How will you manage registrations?
What number of attendees are you expecting at your event?
What KPIs are you planning to track during your event?
How many sessions are you planning to host?
Can attendees access your event on-demand once it gets over?
What engaging features would you like to utilize in your event? And so on
Consider all the necessary questions before creating a strategy for your virtual event to achieve the desired goal.
#4. Outline the budget
Whether it's an in-person event or a virtual event creating a budget is a must. The cost involved in travelling, renting a venue, making accommodation and arrangements for food, and so on gets completely resolved with virtual events. The major investment with virtual events lies in investing in the right technology and promotions. Divide the budget accordingly to prevent unnecessary financial glitches.
#5. Leverage the right technology
Make the right choice while selecting the virtual event platform. Today, a wide range of virtual event service providers are available in the market. Select the best that suits your business requirements. Go with a platform that offers comprehensive and customisable services along with Live chat functionality, engaging tools, access control, and robust data tracking capability. 
#6. Create an engaging content
As we all know content is the king that engages attendees. Create engaging, knowledgeable, and informative content that holds the interest of attendees and keep them hooked throughout. Keep in mind, that the content should deliver a relevant piece of information along with being engaging and exciting.
#7. Get ready for any technical hiccups
Virtual events may result in having last-minute technical glitches. Get ready with a plan B in advance to prevent your event from falling flat on the face. Check your internet connection and all the other technical devices that you are planning to use in your event. Do a dry run before the actual event to find out any errors. If any technical glitch occurs, you are still left with time to fix it.
#8. Select the date and time for your event
Select the date and time for your event while keeping the time zone of your potential target audience in mind. Do a little research before finalising your event date to ensure you do not have competing events on the same day. It will adversely affect the attendance at your virtual event.
#9. Promote your virtual event
Promoting your event is a must to make your audience aware of your upcoming virtual event. It doesn't matter how brilliant your event is, if your audience is not aware it's of no use. Leverage social media channels to promote your event. Additionally, you can also market your event via direct mails, public relations, posting on website landing pages, and so on.
B) During The Virtual Event
#1. Enable your attendees to have 2-way communications
Allow your attendees to have free-flowing conversations with speakers, hosts, organisers, and other attendees via live audio/video chats. It helps in delivering life-like interaction experiences to attendees thus delivering value to them.
#2. Engage them during the virtual event
Engaging your attendees is a crucial step to ensure a successful event. Introduce live polls, surveys, quizzes, games, contests, Q&A sessions, and more amid your event. It helps in keeping attendees interested in the event throughout.
C) After The Virtual Event
#1. Do not forget to follow-up
Once your event gets over, do not forget to follow-up with your registered attendees or attendees who missed attending an event. You can send them a follow-up survey via email along with recorded video clips of the event. Ask your attendees to share their genuine feedback of the event about what they enjoyed and what not. It helps in getting a better clarity of the most promising and engaging hotspots at the event and which needs improvement for the next event.