Online shopping has taken a stroll on many bricks and mortar retailers that are present in a shopping mall. With low traffic and sales causing an economic crisis and making it difficult for the malls to survive and adjust to the online shopping phenomenon. Hosting shopping mall events and running campaigns on the website to offer coupons for in-store shopping. It is an effective way to generate traffic and lure them to visit and stay in the mall and also check out other retailers.
As the allure of online shopping has already robbed all the attention from malls and retailers. It is now more than important for them to get back what they have lost. And with different shopping mall event ideas, such as holiday & seasonal events to dance parties, it can be done effectively. And transforming it into a buzz-worthy social activity. So in order to get the most out of your shoppers' mall visit, here are some interactive shopping mall event ideas that could do the trick.
Christmas Holiday Event
Christmas is the most entertaining festival with a lot of shopping mall event activities. This particular holiday is the biggest and most popular one that is celebrated all over the world. Hosting a Christmas event in malls during this time of the year is crucial, many people drive to shop for the preparations for the festival. And the idea is obvious, a Santa's wonderland, snow everywhere, and Santa's throne with his little helpers. But there can be more to Christmas shopping mall events ideas that you can use and leverage. Some of the most lucrative and attractive ideas that can be leveraged are discussed below.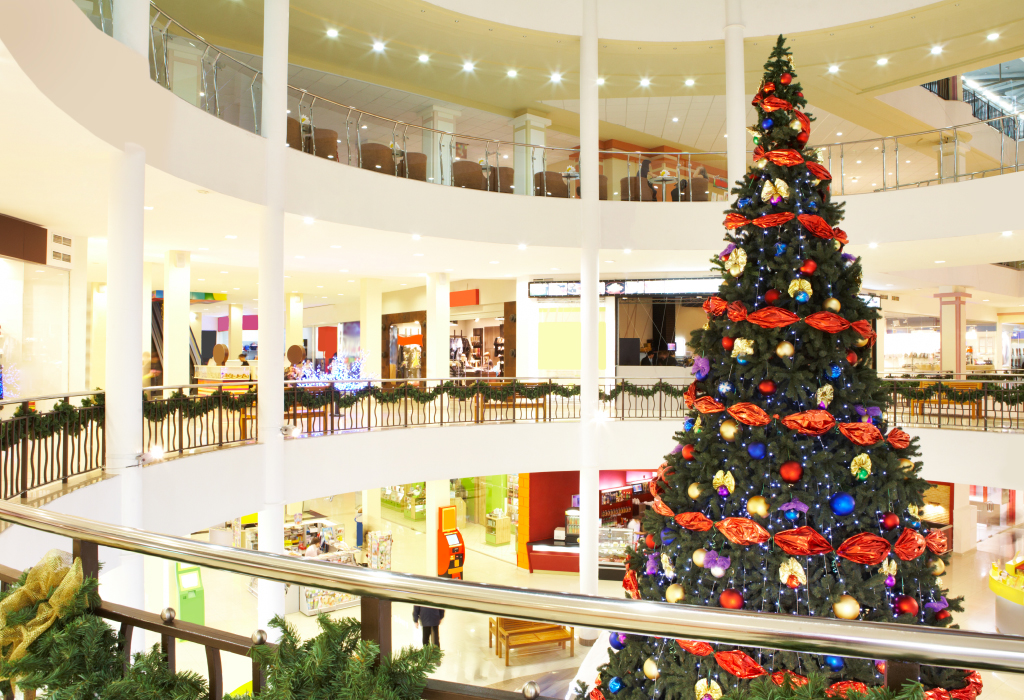 A forest theme decor.
Greet the shoppers with a large castle at the entrance or concourse level. 
An eye-catching Christmas cabin decoration with gnomes dancing with jingle bells and melodious caroling.
A winter wonderland photo booth complemented with animal cut-outs, Christmas trees, and more.
These are just some interactive Christmas ideas for shopping mall events that you can use. Other than this, you can also add some event activities with the help of event management services. Such as 360 photo booths, game zones, VR experience, and more which will not only generate traffic but will also increase the revenue for many retailers.
Shopping Mall Events for Valentine's Day
Another enjoyable day that ranks as high as Christmas is Valentine's Day which is all about red roses, romance, chocolates, wine and dine, etc. Celebrated among youngsters the most during this day the malls are filled with lovebirds and the traffic is high for the retailers. So there can be many great shopping mall event ideas that can be positioned to attract visitors and make them stay to visit the bricks and mortar stores. Some great ideas that can be used are mentioned below.
Collaborate with the retailers and set up a Valentine's Day product display and categories.
Lead the shoppers to the right gift for their valentines.
Host some contests and offer some attractive Valentine's Day gifts, hampers, and more.
Chocolate-making demonstrations in the middle of the mall.
In order to host great shopping mall events for Valentine's Day, set up interactive fun games.
A Movie Theme Shopping Mall Activity
Shopping mall events based on a movie theme are a great idea that can bring customers and increase traffic. And the idea works well if there is a cinema available in the mall. Blockbusters are released every month, and perhaps there is another Harry Potter movie around the corner. Or how about a much-anticipated movie that has created hype among its audience and attracts huge traffic. Characters dress ups in the latest and anticipated movies or still figures with a photo booth. Can help in creating an incredible shopping mall event idea that will entertain the customers and keep the kids engaged. This will boost traffic and gives retailers much more time with them to make them shop.
Extravaganza Mall Entertainment With a Fashion Show
Fashion shows are the most entertaining and attention-grabbing events that not only attract women but men and children as well. How about considering an extravaganza fashion show for shopping mall events? That will not only lure the customers but also engage them. This idea will not only increase the traffic but also the sales and engagement, you can even make the attendees for event registration and ticketing. Featuring a swag bag with free samples and coupons from the retailer can draw attention much more effectively. But for this to work, you need to decorate the mall in the most attractive way possible. With pipes and drapes, as well as a decorated entrance for the divas to enter will transform the mall into a Paris-style fashion show. This is an effective shopping mall event idea that will help retailers and shop owners.
Entertainment Activities Designed for Everyone
Another great idea for shopping mall events and keeping the customers staying longer is by offering fun activities. By letting the parents keep their children busy with fun activities and giving them a well-deserved break. With tattoo stations, a fun zone, playing sections, makeup stations, and more. Kids can get engaged with all these activities, making it fun for them and their parents to pick a style together. A system for cashless payment for events can also be implemented that can add convenience to their shopping experience. Also, setting up small pop-up stores during this shopping mall event can increase the traffic for retailers.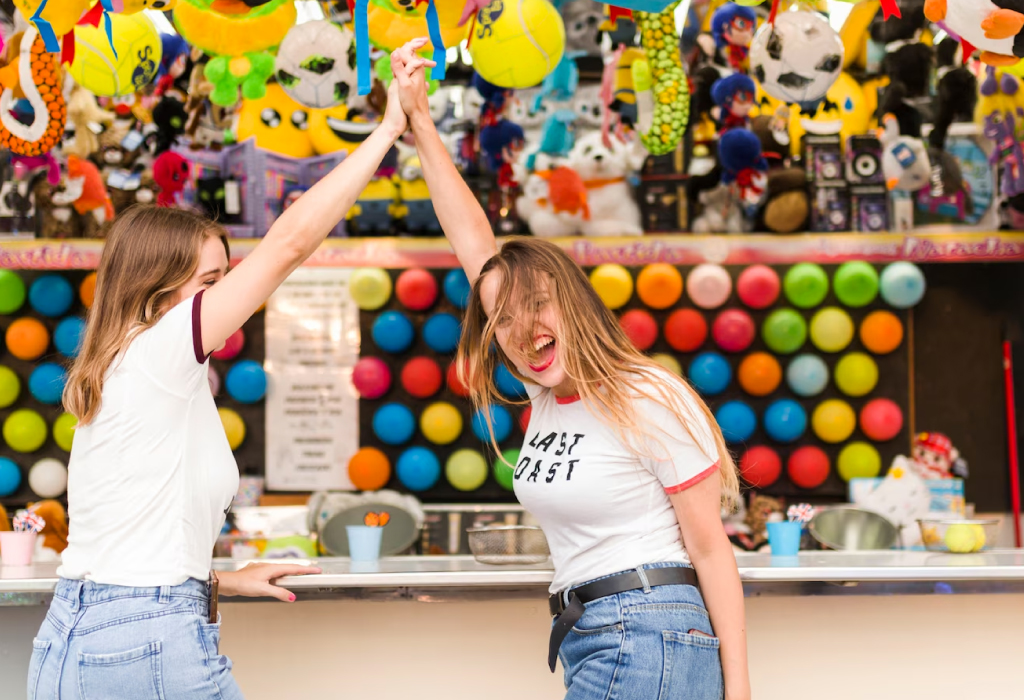 Dance Parties Are Always Fun
A great shopping mall event idea is to feature a dance party that will help in creating an energetic atmosphere among the customers. Dancing is the best therapy that releases stress and makes you happy. Hosing a professional dance party for your shopping mall events can attract a lot of customers, which will be loved by them. Food and drinks can be added as a part of your dance party, which will keep them entertained more. 
Hosting a dance event will capture a lot of attention and if you are hosting it you will be asking for registrations or check-in & badging services. So for this, you can always leverage help from professional event services like Dreamcast. Contact us for more details.
Soothing Music That Keeps the Engagement
Adding music as a part of your shopping mall events activity can always draw the attention of the customers. A live stage show that is as simple as a jazz band, barbershop quartet, church music, Christmas carols, etc. Will always help in improving the customer's shopping mall experience as well as put them in a mood to shop accordingly. Add some extra chairs for the customers so that they can take a pleasant break from the shopping. Also, setting up some stalls around the musical show will create a great environment for the customers. Where they will be able to enjoy their food with a little entertainment and soothing music.
The Art Installation Can Be Fun
Giving your customers a unique and memorable experience during shopping mall events can be a great way to make them visit again. A sophisticated and stylish art installation can be a great way to grab their attention. With stunning scenes that draw those who are looking for a backdrop on social media. Or other fun art activities like paintings, portraits, and more give the customers a more enhanced experience. Along with interactive exhibits that are better as they can engage and catch the attention of huge crowds.
Sail Away With Seasonal Holiday Events
A shopping mall event that is ideal for a holiday gateway is a perfect way to attract the customer. These kinds of events can give the shoppers a reason to walk into the store as there will be attractive offers. Like new merchandise, discount on the latest products, giveaways, and more. This way, retailers can showcase their products and increase their sales, and hosting them during the peak season will be a great time. Because during the holiday season, shopping tends to be at its peak naturally. Capitalize your mall with decorations according to the season. For example, during the tropical season transform your mall into a tropical paradise with palm trees, Hawaiian hula dancers, etc.
Host Community Events to Increase the Footfall
Community events are the best as they can attract a lot of people and are perfect for promotions. Hosting community shopping mall events can increase footfall, which is beneficial for retailers. It also shows what you have to offer and also connects with the community forever. Community events can be based on spreading positive change and opportunities for improvement. With this, it attracts a huge audience, so it can be a great idea to host shopping mall events. Interesting types of ideas to host these events that can make the customer visit the mall in order to shop are listed below.
Charities and fundraisers, type of community event.
Social and cultural events.
Bond building events.
Sponsorships and scholarships kinds of events.
More Shopping Mall Event Ideas to Leverage
Now that you have known some great ideas that can be used for shopping mall events. There can be more ways that can help in attracting customers and boosting the traffic for the event. Implementing these innovative ideas and modern event technologies with your event can make them more interactive and engaging. Interesting features and ideas that can be used are mentioned below.
A 360 photo booth can be added to capture the whole event location and to give an immersive experience to the customers.
VR & AR technologies can be used that can be integrated with games or immersive environments that can help in captivating customers.
Social media walls can be set up during the event to engage and interact in a more fun way.
Live-streaming of the fun part of the event can be done that will help in capturing the attention of the virtual audience and make them visit the mall.
Wrapping-up
Undoubtedly, that hosting shopping mall events is beneficial for retailers to get back the traffic that they have lost to online shopping. To increase the footfall for their stores, above-mentioned are the best ideas that can be used. And In order to successfully leverage these shopping mall event ideas, you will need a smart and modern event tech suite. Dreamcast offers robust and customizable modern event tech services that are tailored to your specific needs. From streamlined event registration & ticketing to VR and 360 photo booths. Contact us now and book a free demo.
Frequently Asked Questions
What is the impact of shopping mall events?
Malls are increasingly using promotional activities to attract more and more customers because they are struggling to compete with the online shopping experience. Hosting a shopping mall event can be of great impact as it can instantly increase traffic in order to make the customer visit and shop with the retailers.
Can event tech be used for shopping mall events?
Yes, any type of event can use modern event technology that can help in streamlining the hosting and attending experience. There is an array of technology available to use based on the event type and the needs of it. Adding them can be a great shopping mall event idea as it will make a great impression and helps in attracting customers.
How can you increase the traffic for retailer present inside a shopping mall?
Bricks and mortar retailers are seeing low traffic because of online shopping. In order to increase the footfall for them and make customers visit and shop, hosting shopping mall events is the best way to do so. There is an array of event ideas that can be used such as holiday events, festival events, concerts, etc.
How do you entertain customers inside the mall to make them visit the retailers?
To entertain and attract customers inside the mall in order to visit the retailers hosting shopping mall events is a positive solution. Entertaining events like dance parties, art shows, music shows, games, theme-based events, and more. Can be hosted to lure customers and make them stay or visit again.
In-Person, Hybrid, Virtual
Create an Extraordinary Event Experience
Across All Event Formats