Let's face it, with Coronavirus lurking in every corner of the world, having in-person meetings seems a far-fetched idea. Thanks to Virtual meetings and advanced technology who have paved the way for efficient means of communication within organisations. Businesses are slowly but steadily breaking free from the traditional face-to-face meetings due to endless advantages. Virtual meetings are cost-effective, they can be conducted from anywhere, are less time consuming as you don't have to travel from one place to another to attend meetings. In fact, it has enabled most organisations to expand their businesses across the globe with just a click!
What are Virtual Meetings?
Virtual meetings are basically online web-based meetings that are conducted over the internet on comprehensive web-based solutions. This enables people to have a real-time conversation and connect with other individuals via an integrated keyboard/video/audio chat feature to accomplish common goals.
A valuable and convenient format enabling associations as well as organisations to host meetings in a digital space through which they can interact with clients, employees, business delegates, and so forth. The virtual meeting offers numerous interactive and engaging tools which maximise participation and deliver fully immersive experiences.
Virtual meetings connect everyone right from employees, directors, clients, c-level executives, global representatives, etc. through a seamless digital platform. To learn more about virtual meetings, let us dive into their types.
Types of Virtual Meetings
#1. Annual General Meetings (AGMs)
The virtual annual general meeting is a valuable format for associations, organisations, and companies to come together and host meetings with the entire organisation at once. Everyone right from employees, directors, to stakeholders at the organisation can connect through a seamless virtual platform. AGMs are potentially rising due to various reasons, but the utmost importance out of them is that they give immersive opportunities to enhance your engagement.
Virtual AGMs are hosted to engage all sorts of interested shareholders/stakeholders seamlessly. The platform offers the ability to organise Live Q&A sessions, Live Polls, Chat, & Call, attendance tracking, and user audit, notify and reminders, and more. It enables shareholders to have free-flowing communication with the director of the company regarding the company's overall welfare and also elect new members to the board as well.
#2. Board Meetings
One can define Board Meeting as a social gathering of an organisation's board of directors who are responsible to make decisions regarding certain goals or agendas. Basically, board meetings are held between decision-makers of an organisation. You can present important facts, and ideas during the meeting and liable decision are taken on further actions. Virtual board meetings enable the decision-makers of the board to be part of the meeting at their convenience from the comfort of their home or desk space. It also enables businesses with a few interactive features that provide free-flowing discussions in real-time via integrated keyboard/audio/video chats.
Host an Engaging LIVE Stream
Connect with the Industry's Most Experienced
Live Streaming Service Providers.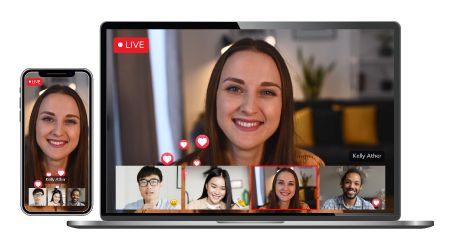 #3. Breakout Sessions
Breakout sessions or Breakout meetings are defined as a workshop-style group activity designed generally for problem-solving that mostly focuses on the conference or event theme. These sessions are basically shorter than other items on the event agenda. Often, breakout participants rejoin the full group to discuss or present the results of the workshop.
Breakout sessions are normally organised during day-long conferences or at a convention intended for a limited group of participants. You can organise these meetings in a virtual chat room seamlessly. Apart from it, breakout sessions easily connect attendees with other remotely located attendees from wherever they are with the help of any device supported by the internet connection.
#4. Town Hall Meetings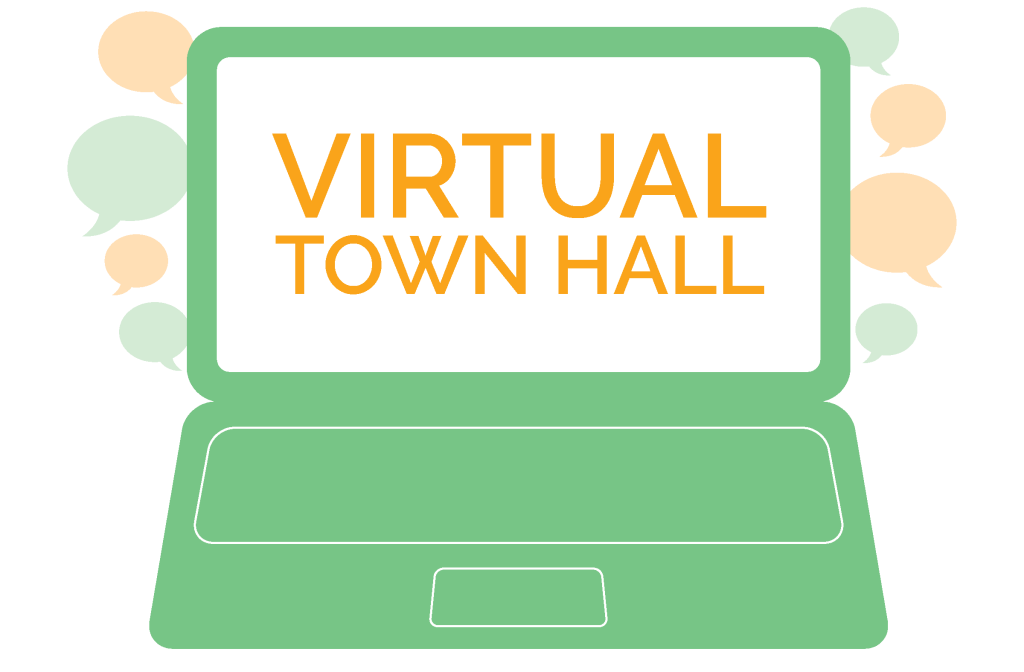 An immensely popular meeting Town Hall Meeting is basically a gathering of employees located in different locations. One of the biggest advantages is that the employees can connect from anywhere they are, from the comfort of their own space through any device like smartphones, laptops, computers, or tablets.
A virtual town hall meeting is a perfect communication tool for an organisation as it helps in connecting employees from various remote locations. It allows communications between the employees and management. This platform is convenient for employees and organisations to come together virtually. You can host fun town activities and games such as leaderboard, crosswords, quiz, and more to boost the employees morale and engagement level.
#5. Virtual Conferences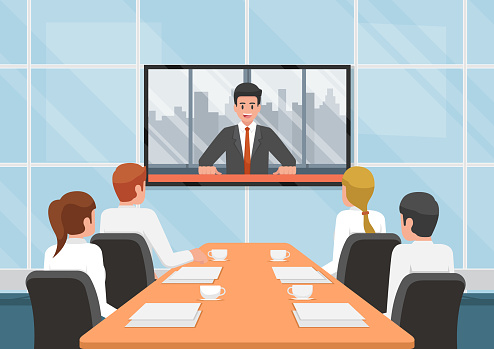 Virtual Conference, the word itself is self-explanatory. A conference meeting is organised between a group of people to come and discuss over mutual topics and agenda. You can host a virtual conference over a web-based solution instead of a Live in-person venue. The platform enables speakers, attendees, organisers, and sponsors to network and connect remotely through a virtual environment and have life-like interactions via video/audio conferencing.
#6. Colloquium
Colloquiums are referred to as academic networking events wherein participants can network and connect remotely. The platform provides us virtual networking tables that enable participants to have a discussion on a specified topic and exchange or present their ideas the same as physical interaction.
#7. Conclaves
Closed-door meetings or Conclaves are organised between people holding a certain level of power in a particular organisation. The platform allows you to host a virtual meeting in a safe and secure environment. Prospects can have real-life experiences while interacting in real-time. Empowers attendees to download important documents/presentations and save the copies for future references. 
Host an Engaging LIVE Stream
Connect with the Industry's Most Experienced
Live Streaming Service Providers.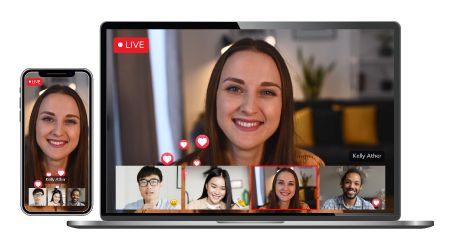 #8. Congress
A congress is basically a meeting organised between a large group of people aiming to make vital decisions via a voting process and debate. A virtual congress meeting can be hosted by private entities as well as the government to connect and network remotely to take important decisions. Seamlessly organise your meeting with exuberant live polling and voting features.
Host an interactive alongside engaging meetups with ease at a virtual event platform that offers comprehensive and advanced solutions to enhance your reach in a visually rich environment.
Over To You
Beyond the shadow of a doubt, virtual meetings can be termed as the new future of mankind. The platform has drastically reduced the hustle and bustle of in-person meetings making it suitable for individuals across the globe to attend each important meeting. It has offered endless possibilities to prospects as well as organisations right from making the event budget-friendly to enhancing your virtual presence. This enables individuals to savor the utmost potential of the high tech innovations and gain valuable insights without involving themselves into complicated tasks. After a thorough research, we have incorporated this article stating various types of virtual meetings accessible in the market. We hope this article will offer you all the necessary virtual meeting solutions and help you amalgamate the perfect alternative available.
If you are looking for comprehensive solutions for your virtual hybrid meetings, Dreamcast offers endless possibilities. Enquire now!