Leverage the marketing skills and game changing trends to escalate your event experiences breathtakingly!
Key Points:
Dominant marketing skills in the consumer market
Expectations from any organisation
Beneficial trends for ultimate event success
Who does not want their event to be a success, right? The great tons of endeavours along with strategic planning leads to the event execution. By now, we all know that hosting a perfect virtual or hybrid event is not everyone's cup of tea. It comes with a lot of challenges. You must be completely rigid in order to win over all the challenges and stand out from the crowd! Wow, that sounds exciting. Well, it actually is!.
In order to fathom success, you must incorporate numerous new patterns and alter or completely modify your existing mindset. This process requires quite a lot of learning and letting go of the old patterns. This is an interesting journey and your organisation gets to thoroughly learn a lot. So, let us first start with the type of skill requirement that is in trend right now. Yes, you read that right! The requirement of skills is constantly changing based on the market scenario. Thus, it is important to inculcate all the vital skill sets prevalent in the economy. With that said, let's find out the most dominant marketing skills in the consumer market right now: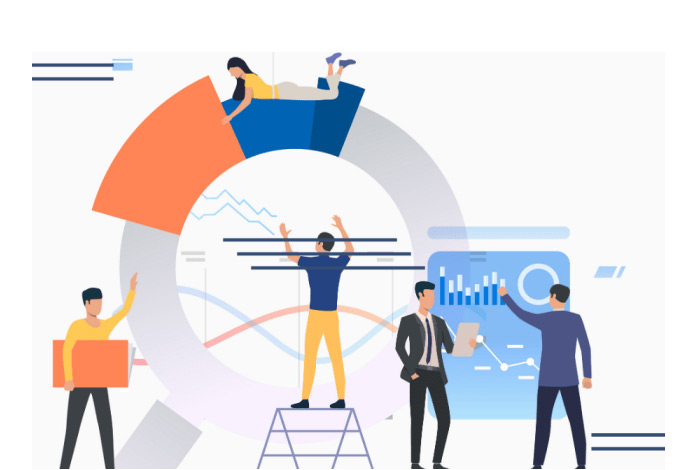 We agree that the sales department is looking at entirely different objectives this year. The format is about selling a virtual platform and this might seem a bit of a tedious task. But, you must alter your approach in order to target your organisational objectives efficiently.
Marketing plays a very important role in today's market. Your organisation must incorporate all the effective marketing strategies as it can be extraordinarily beneficial after a certain time period.
There is no denying the fact that our generation is practically shifting towards the tech-savvy lifestyle. Therefore, it is important to get familiar with every aspect of technology and gain insightful knowledge regarding the same. This will help with your performance in the long run.
Deep knowledge regarding the platform
2021 is all about virtual as well as hybrid events. You must be aware of each and every feature that your virtual or hybrid event platform has to offer. This will help you comprehend various aspects seamlessly. Moreover, it will motivate you to get creative and come up with effective as well as beneficial strategies.
This is an important skill set prevalent in today's economy. Customers play a major role in any industry. Thus, you must know your way around them. Getting familiar with some famous tactics to boost customer engagement is suggested.
Virtual or hybrid event platforms facilitate individuals to partake from the comfort of their houses. But, this is one of the most challenging aspects because your communication level must be cutting edge. You should know different tips and tricks that help you to retain the audience's attention for a longer duration. This will be essential as it will allow you to convey your point effortlessly.
All these skill sets will help you have an advantage over your competitors. Moreover, this approach will lead to more sustainable growth in the upcoming years. Furthermore, one thing is for sure, experimentation will lead you to unfathomable heights of success. As 2021 is the year of changes, you will have to bring a lot of alterations in order to find out what works best for your organisation. And trust us when we say, this is not a two-step process!
You will have to partake in the hit and trial method, indulge in different tactics in order to analyse the perfect alternative available out there. But, unfortunately, the skill set and the changing lifestyle are not the only challenges in front of us. If you want to take over the market, you must think out of the box. It is important to carry out numerous brainstorming sessions and come up with a variety of different ideologies. These ideas should help you wrap up the target consumers for your organisation. Additionally, numerous factors are simply expected from any organisation in today's market. Let us dig a little deeper to analyse what these expectations are and how you can affect your market with them.
With the introduction of this distinct perspective, our main focus has shifted to virtual as well as hybrid events. Nevertheless, you are expected to be a professional marketer whose main motive is to market and sell a particular product or service.
An organisation would expect you to have profound knowledge regarding aspects like branding, content marketing, sales managing, demand generation, and a lot more.
There's no surprise that the event Industrialists have to partake in numerous communicative sessions like webinars or podcasts and a lot more.
We cannot forget about the technological aspects and talking about expectations. Information regarding the top-notch Technologies is not considered experience anymore. This is the basic expectation and you must fulfil it in order to provide fulfilling results.
Your interactive skills and communication levels should be exceptionally high in order to lure in more audiences in no time.
This list goes on forever. We agree it might appear as an extremely complicated situation. But trust us because we have found some beneficial loopholes to advantage you in the long run. This includes regularly adapting to the trends of the market and the event industry. As we all know, there are numerous trends to stand out. These strategies are considered useful trends as they provide the utmost success for any organisation. So, without any more delay, let us unwind 5 beneficial trends that can help you make your event a huge success.
1. Focus On Your Sponsors And Their ROI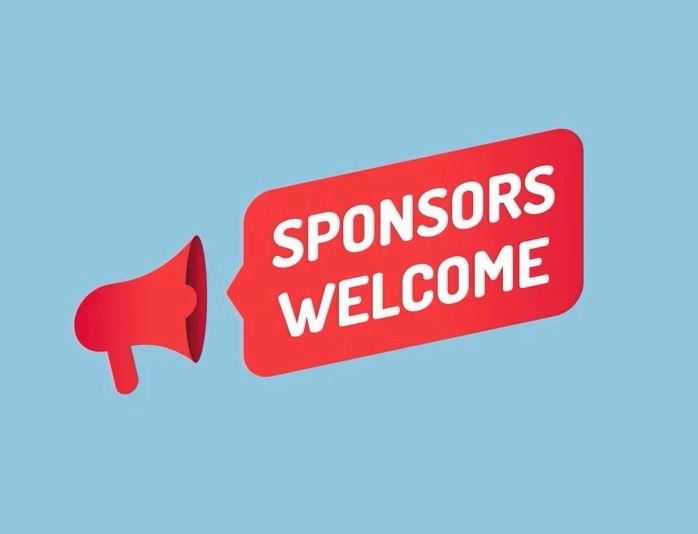 As an organisation, you must know the importance of your sponsors. Undeniably, they help you host effective virtual as well as hybrid sessions. Moreover, you can afford the tech-friendly equipment and strategies that provide world-class facilities with their help. Thus, it is extremely important to give them what they truly desire. In order to do so, you must understand your sponsors as well as their objectives from your virtual or hybrid event. There is no denying the fact that sponsors are usually looking for expanding their customer base. But, the requirements don't need to be limited to only this factor. Their objective can be
To foster relations
To spread Awareness
To educate clients
To launch products
To make important announcements and a lot more.
Therefore, it is important to look after their needs and requirements. Based on that, you can formulate your virtual or hybrid event. Additionally, you must lay out a plan that helps you analyse how your sponsors will be benefited from the different strategies you opt for. Lastly, you must opt for the plan that provides maximum return on investment and breathtaking results for your sponsors.
2. HYBRID Is Our New Future
With the pandemic, we also saw a drastic inclination towards the virtual world. Individuals were extremely dedicated towards hosting impactful online sessions. These sessions enable participants to enjoy and gain valuable information from the comfort of the houses. Experts have analysed that this year is going to be the year of hybrid events. Furthermore, hybrid events are going to take over the future because of their utmost convenience. We all are aware of the fact that hybrid events are a perfect amalgamation of both the virtual well as physical elements. Therefore, these types of events provide a marvellous opportunity to host interactive sessions that target the key pointers. Additionally, these events have been quite effective in terms of spreading the message. They are more impactful and help the virtual attendees understand the concept effortlessly. So, make sure your event strategy offers flexibility to make a room for the dynamic hybrid events.
3. Promote 1:1 Meetings
Ample attendees partake in the virtual or hybrid events virtually to gain useful information. These conceptualizing sessions offer them a perfect opportunity to expand their mental horizons and binge on some informative content. Therefore, you must strategically analyse different aspects of your virtual hybrid event platform and incorporate effective communication features. An extraordinary element that will help you stand out from the crowd is one-on-one meetings. You must empower your virtual attendees to opt for one-on-one meetings in real-time at any point of time. This will allow them to share the ideologies. Moreover, it will help them comprehend each and every point in a convenient way. This is so because one-on-one interaction will facilitate them with the option of clearing their doubts and queries hand to hand.
4. Incorporate Effective Breaks
When your virtual attendees are participating from the comfort of their space, it is pretty much expected to face numerous distractions every now and then. Individuals are oftentimes disturbed by the numerous household activities surrounding them. Thus, it is essential to incorporate effective break sessions. These sessions will not only allow your participants to tackle distractions but it will empower them to effectively understand your pointers. It is essential to integrate small breaks during your informative sessions. This is so because participants will be able to clear the doubts and give their mental abilities a break from the monotonous speech. Effective break strategy will help you gain positive feedback within a short time period.
5. Facilitate Interaction All Year Round
Lastly, it is important to focus on your interactive skills. While we have made this extremely clear that effective communication is one of the most important aspects of any virtual or hybrid event. We want to take this opportunity to help you understand that you must facilitate all virtual participants with a feature that empowers them to communicate throughout the year. This can be a small community over any social media handle or through your main website page. This aspect will allow them to stay up to date and share various thoughts about your product as well as services. Creating a small community dedicated to all your virtual participants will make them understand the importance. This will be quite helpful in boosting your brand's image and attracting more clients for the long run.
Final Thoughts
An event can make or break your brand's online visibility. If you want to boost your brand's image, it is important to incorporate all the essential ongoing trends in the current market scenario. In the above-mentioned article, we have summarised numerous factors that can help you reach organisational objectives with the help of virtual and hybrid events. We trust that this article will provide you with useful information and help you host marvellous virtual and hybrid events for your organisation effortlessly.

If you are looking for comprehensive solutions for your virtual hybrid events, Dreamcast offers endless possibilities. Enquire now!
In-Person, Hybrid, Virtual
Create an Extraordinary Event Experience
Across All Event Formats