Are you tired of unproductive and boring online meetings? If so, it's time to level up your game with the latest webinar platform features! For organizations and people looking to engage with their audiences from any location, webinars platform have evolved into a crucial tool. When considering webinar platforms, it's important to understand that they can vary considerably in terms of their features and capabilities. If you want to stand out from the crowd and create engaging, memorable virtual events, you need to know the features that truly make a difference.
In this blog, we'll take a deep dive into the most exciting webinar platform features you need to know about in 2023. From advanced engagement tools to analytics features we've got you covered By being aware of the best webinar platform features, you can select the one that best suits your particular needs and make sure that your online events are interesting, engaging, and successful.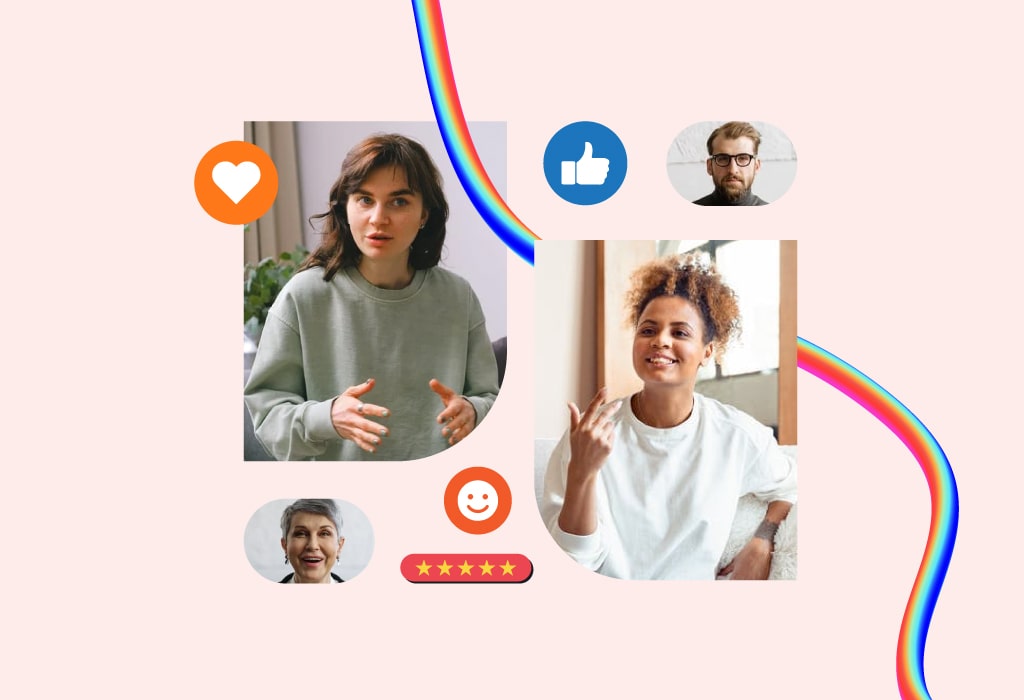 Essential Webinar Platform Features To Take Your Events to the Next Level
Creating an effective and engaging webinar requires more than just a camera and a microphone. To truly take your events to the next level, you need to leverage the best webinar platform features that can help you engage your audience, foster meaningful connections, and measure your success. Some common and next-level webinar features are given below.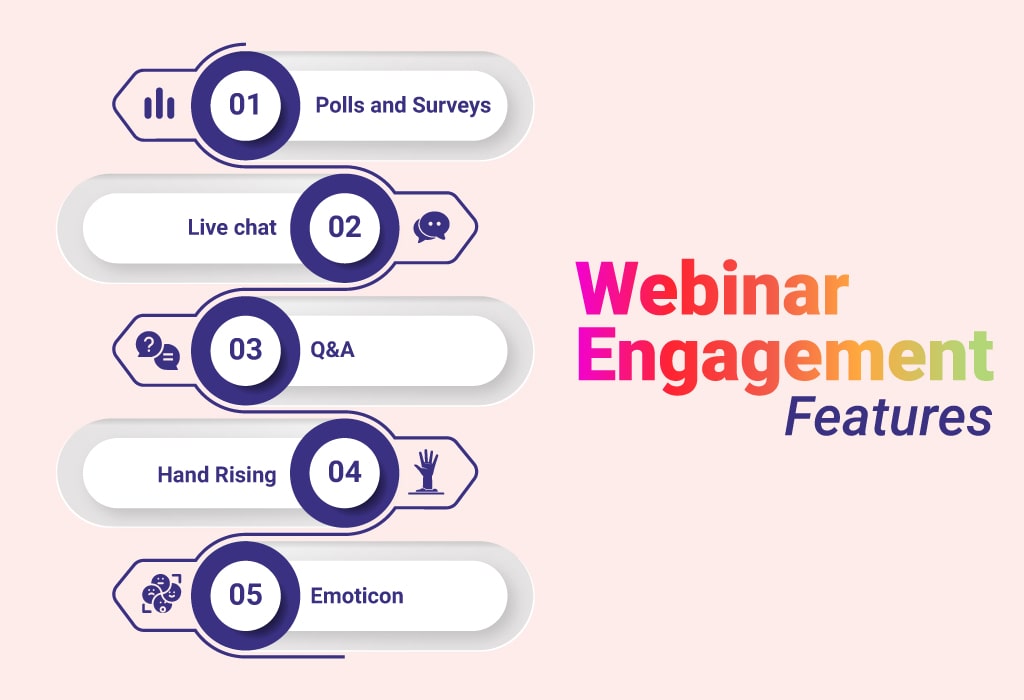 Webinar Engagement Features
Hosts and presenters may engage their audience in more engaging and interactive interactions thanks to advanced engagement features. With the help of webinar engagement features, hosts and presenters may provide their audience with a more personalized and immersive experience, which may boost engagement, satisfaction, and retention. According to research, 33% of marketers give interactive features a top priority while organizing a webinar, Advanced Engagement features include, for instance:
1. Polls and Surveys:
Polling and survey tools are the most effective webinar platform features. These features enable the host to ask their attendees multiple-choice questions during the webinar, and attendees can vote on their preferred answer. With the use of this tool, attendees may submit real-time feedback on various topics, and the presenter can adjust their presentation accordingly. A great technique for the webinar host to include their audience and motivate active participation from them is through polling and surveys.
2. Live chat:
Live chat is also an excellent webinar engagement feature that can be used to encourage discussion and foster community among attendees. Attendees can communicate with each other and the presenter during the webinar. This next-level webinar feature provides a way for attendees to ask questions, provide feedback, and communicate with other attendees.
3. Q&A:
According to research, 81% of event organizers include QA sessions in their webinars. During the webinar, participants can use this webinar platform feature to ask the host questions, and the host will be able to respond to them in real time. Q&A is one of the best webinar platform features. It gives the audience an opportunity to ask questions on the topics. Attendees can communicate with the presenter during Q&A sessions, resulting in an engaging and interesting experience.
4. Hand Raising:
Webinar Plus offers hand-raising tools in order to increase audience participation. This tool allows attendees to indicate that they have a question or comment for the presenter, making it easier to facilitate two-way communication and engagement.
5. Emoticon:
Typically, the Emoticon feature allows webinar participants to utilize emojis in the Q&A or chat section. Participants can select from a variety of emojis to express their reactions, feelings, or opinions about the webinar content or presenter. This can be a funny and entertaining way for participants to engage with the presenter and other participants. In Addition, it can also event organizers create a more relaxed and informal atmosphere during the webinar.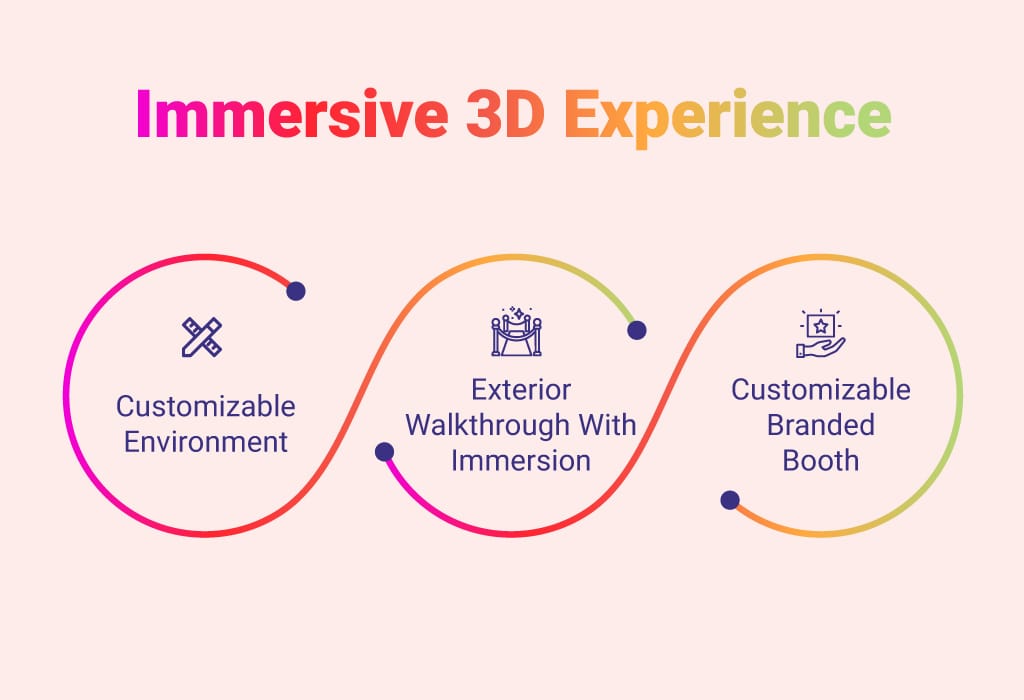 Immersive 3D Experience
Immersive 3D Experience is a cutting-edge feature of Webinar Plus that allows for a fully customizable and engaging virtual environment. Webinar Plus allows attendees to feel like they are present in a physical location or environment, even though they are attending the webinar virtually. This is achieved through the use of 3D graphics, animation, and interactive elements. In simple words, event organizers can create an immersive experience for their guests with the help of visual elements.
Customizable Environment: Event planners are able to customize the environment to meet the unique requirements of their audience. For example, if the webinar is targeted toward a specific industry or audience, the virtual environment could be customized to reflect that industry or audience, with relevant graphics, images, and branding.
Exterior Walkthrough with Immersion: The ability to provide an immersive exterior walkthrough is another fantastic feature of Webinar Plus. This feature allows attendees to explore the virtual environment, interacting with different elements and objects as they move through the space.
Customizable Branded Booth: This feature allows businesses to create a virtual booth that attendees can visit and interact with. By customizing the booth with their branding and messaging, businesses can create a more impactful and memorable experience for their attendees.
Recording Features
The recording capability is a significant part of webinar solutions. With the help of this function, hosts and presenters may record their whole webinar and save it as a video file. A great approach to keep the webinar alive after the live event and provide guests who couldn't make it the chance to see it later is to record the session. The webinar platform's recording capability also enables the host to reuse the information for subsequent events or transform it into other formats, including video series.
It saves the host time and effort in creating new content, and it ensures that the information is consistent across all channels. This next-level webinar feature can be especially useful for educational or training webinars, where the content is complex and requires repetition to fully understand.
Screen-sharing
Platforms for webinars must provide screen sharing so that the host may show their computer screen to the audience. Whether showcasing items, giving presentations using slideshows, or playing films during webinars, this webinar platform feature is quite helpful. Real-time screen sharing allows the host to share their screen while they carry out an action or provide information. Alternatively, the host can prepare slides or videos in advance and share them during the webinar.
The majority of webinar platforms include a variety of screen-sharing alternatives. Although some platforms let the host share only particular programs or windows, others let them share their full screen. Webinar Plus allows hosts to share both the entire screen and specific windows. This degree of adaptability is advantageous since it enables the host to communicate just what they want without any interruptions. Also, screen sharing is a fantastic method for keeping the audience interested and engaged.
Branding Option
Branding tools are a crucial component of webinar platforms that assist companies and organizations in developing a professional brand experience for their online events. Online platforms such as Webinar Plus offer a variety of branding features that can help organizers to customize their online events to align with their brand identity. Here are some of the most common branding features of webinar platforms:
Add your brand color: This option allows hosts to choose their brand's primary color and apply it throughout the webinar platform, including registration pages, webinar rooms, and email invitations. This helps to create a consistent and recognizable brand experience for attendees.
Customized background: Webinar platforms often allow hosts to customize the background of their webinar room with branded images or graphics. This can include a custom image or pattern that aligns with the organization's brand identity.
Custom brand name tag: This feature allows hosts to add a custom name tag or banner to the webinar room with the organization's logo, tagline, or other branding elements. This can help to improve the brand identity and make it more visible to attendees.
Upload your logo: Webinar Plus allow hosts to upload their organization's logo to the webinar room and other branding elements, such as email invitations and registration pages. This helps to create a more professional and cohesive experience for attendees.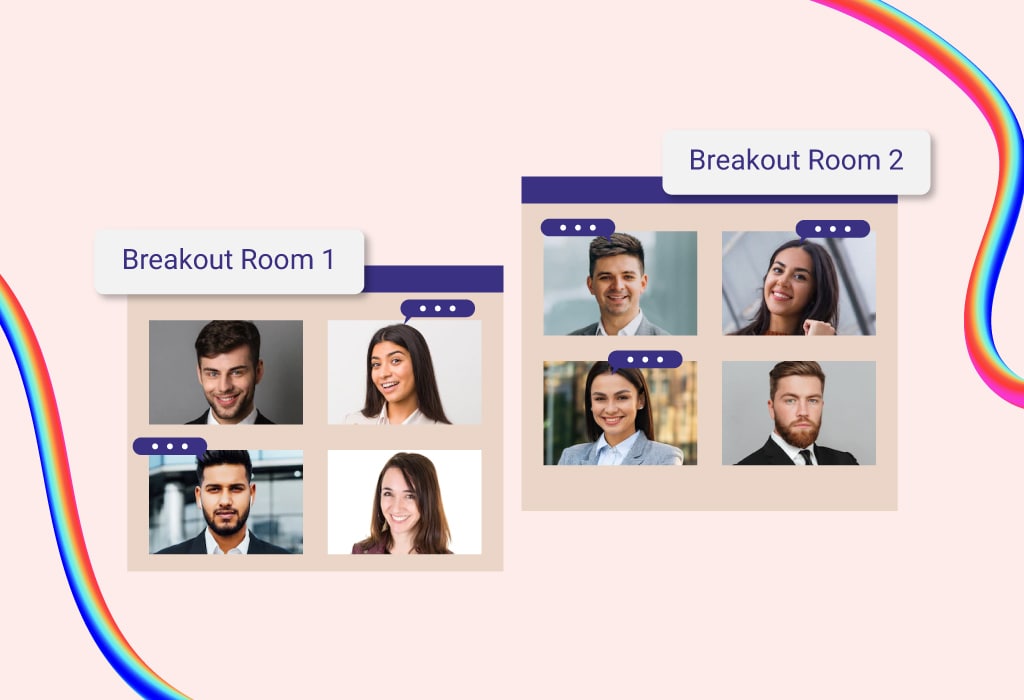 Breakout Rooms
Breakout room is one of the best webinar platform features. With the help of this feature, the host may divide the guests into smaller groups where they can engage in more private conversations or activities. Breakout rooms are a fantastic method to promote interaction and teamwork among guests. The host can set up several breakout rooms and place guests in each one either randomly or manually. Organizer can control the flow of the breakout sessions by moving attendees from one area to another. The host can also set a time limit for the breakout session, after which the attendees are automatically returned to the main session.
During the breakout sessions, attendees can interact with each other through video, audio, and text chat, allowing for a more personal and engaging experience. Attendees can collaborate on group activities or exercises, ask questions, and share ideas. The host can monitor each breakout room, and if necessary, join the room to provide guidance or answer questions. This feature is particularly useful for large webinars where attendees may not know each other
Lobby Customization
Most platforms such as Webinar Plus offer lobby customization features. This webinar platform feature allows the presenter to create a customized and branded experience for guests before they start the webinar. Before the session starts, guests wait in the lobby, which can be customized to foster a formal and engaging atmosphere. The host may add their logo, brand graphics, and branding colors to the lobby to give the webinar a unified, polished appearance. They can also include a personalized message or welcome video to greet visitors and offer any guidance or information that may be required.
The ability to customize the lobby is especially helpful for webinars where participants must arrive early or wait for the event to start. Hosts may set the tone for the webinar and give guests a good first impression by constructing an interesting and engaging lobby. This webinar platform feature can also be used to create a sense of excitement and anticipation among attendees. Hosts can add countdown timers or other interactive elements to the lobby, creating a sense of anticipation and building excitement for the upcoming session.
1:1 Networking
The 1:1 Networking feature is a valuable addition to any webinar platform that provides attendees with the opportunity to connect with each other one-on-one during the event. This webinar engagement feature allows attendees to network, build relationships, and collaborate with each other, enhancing the overall value of the webinar. Attendees can ask to connect with one another during or after the webinar using the 1:1 Networking feature. They can swap contact details, arrange follow-up meetings, or just have a conversation to get to know one another better.
This webinar platform feature is particularly useful for attendees who are looking to expand their professional networks or collaborate on projects with others in their field. It also helps to create a more personalized and engaging experience for attendees, as they can connect with others who share their interests or goals.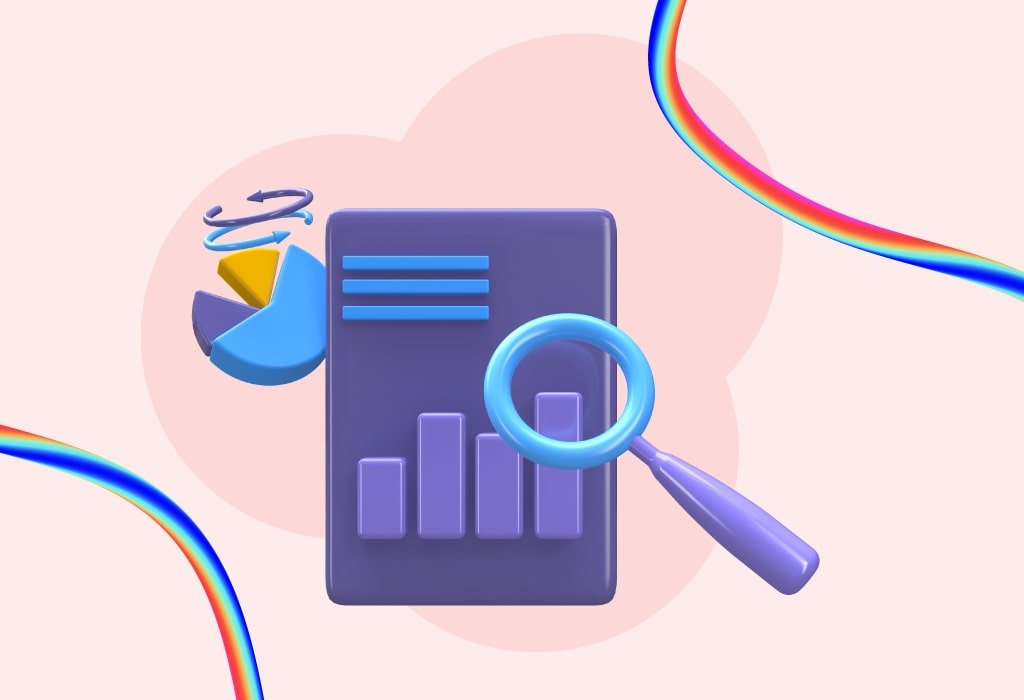 Analytics and Reporting
It is a must-have feature webinar platform as it allows users to gather valuable data and insights about their webinar. with the help of this feature, the hosts can understand the positive and negative points of their webinar Here are some of the key analytics and reporting features that are commonly offered by webinar platforms:
Analytics for attendees: With this tool, hosts may keep tabs on how many people joined the webinar, how long they stayed, and how engaged they were.
Registrations Analytics: This webinar platform feature tracks the number of registrants and the source of the registration.
Analytics for audience engagement: This function enables hosts to monitor the degree of audience participation, including responses to the material, chat activity, and participation in Q&A sessions.
Performance analytics: This function keeps track of the webinar's effectiveness, including the number of viewers, replays, and engagement levels.
Conversion analytics: This webinar platform feature tracks the number of leads generated, the number of sales made, and the conversion rate of attendees.
Customer Support
Customer support is an essential component of any webinar platform since it makes sure that hosts and participants get the help and direction they need to operate and take part in webinars. A webinar platform's customer support feature offers a variety of ways for users to get in touch with customer service representatives, including live chat, email, phone, the knowledge base, a community forum, onboarding support, and account management. It assists hosts and participants in resolving any problems or queries that may come up. For instance, attendees can ask for help from customer care if they run into technical problems while attempting to join a webinar. Similarly to this, a host can ask for assistance from customer support if they require help organizing or executing a webinar.
Final Words:-
The year 2023 is expected to bring about several exciting changes in the webinar industry, with an increased focus on delivering exceptional user experiences. Webinar platforms are constantly evolving and offering innovative features to meet the growing demands of users. From next-level webinar features like polls and surveys to advanced analytics and reporting features, webinar platforms are becoming more sophisticated and feature-rich than ever before. The rise of hybrid events has also made 1:1 networking and other engagement features a must-have for webinars.
As organizations continue to rely on webinars as a primary means of communication and outreach, it is important to stay up-to-date with the latest features and functionalities offered by webinar platforms. Using the best webinar platform features, hosts may produce interactive webinars that are highly valuable to their participants. Businesses and organizations can strengthen their brand, interact with their audience, and accomplish their marketing objectives in 2023 and beyond with the right webinar platform and features.
FAQ
Q1. Are there any features that are particularly helpful for engagement during webinars?
There are many features that can help engage attendees during webinars, including interactive tools such as polls, surveys, Q&A sessions, chat rooms, and whiteboards.
Q2. Can I host webinars with multiple presenters or panelists?
Yes, Webinar Plus offer features that allow for multiple presenters or panelists to participate in a webinar. It also offers a screen-sharing option in order to make the session more interesting.  
Q3. Can I integrate third-party tools and software with my webinar platform?
Yes, many webinar platforms allow you to integrate with third-party tools and software, such as marketing automation software, CRM systems, and social media platforms.
Q4. What kind of security measures do webinar platforms have to protect my data and privacy?
Webinar platforms such as Webinar Plus often have security measures in place such as encryption, password protection, and secure login to protect the data and privacy of attendees and hosts.
Q5. How do I choose a webinar platform that fits my budget?
When choosing a webinar platform, it's important to consider your budget and look for platforms that offer pricing plans that align with your needs. Many platforms offer tiered pricing plans that offer different webinar platform features at different price points.