The world is moving faster than ever and the past couple of years have changed the overall dynamics of the event industry. The introduction of a hybrid event platform and software to the world and witnessing the adoption of such technology on a larger scale like never before is a big achievement. The whole event industry is trying to develop such platforms and looking for hybrid event ideas that can amalgam in-person and virtual events which we at Dreamcast already have in hand.
Hosting a hybrid event can be a unique approach for organizations and brands in terms of reaching out to more audiences while giving a seamless, engaging experience. As the event industry always sees itself evolving with creativity and technology which makes it necessary to adopt such new ideas to stay relevant in the market.
There are many types of virtual events that brands are hosting using the latest technology and if you are looking for ideas you can also utilize them. We are here to help you with that. Here, in this blog, we are going to discuss the most creative hybrid event ideas to adopt in 2023. So, let's get started with some ideas for increasing engagement and providing an amazing experience for your attendees while also increasing reach and meeting your objectives.
Most Creative Hybrid Event Ideas To Consider For 2023
In general, there are many hybrid event ideas which can work well and resolve all sorts of marketing and communication needs for an organization. Here we have concluded the best of all which can create a win-win situation for your brand and attendees too. Look at some of the best ideas and numerous event types that you can host using hybrid event software or platforms.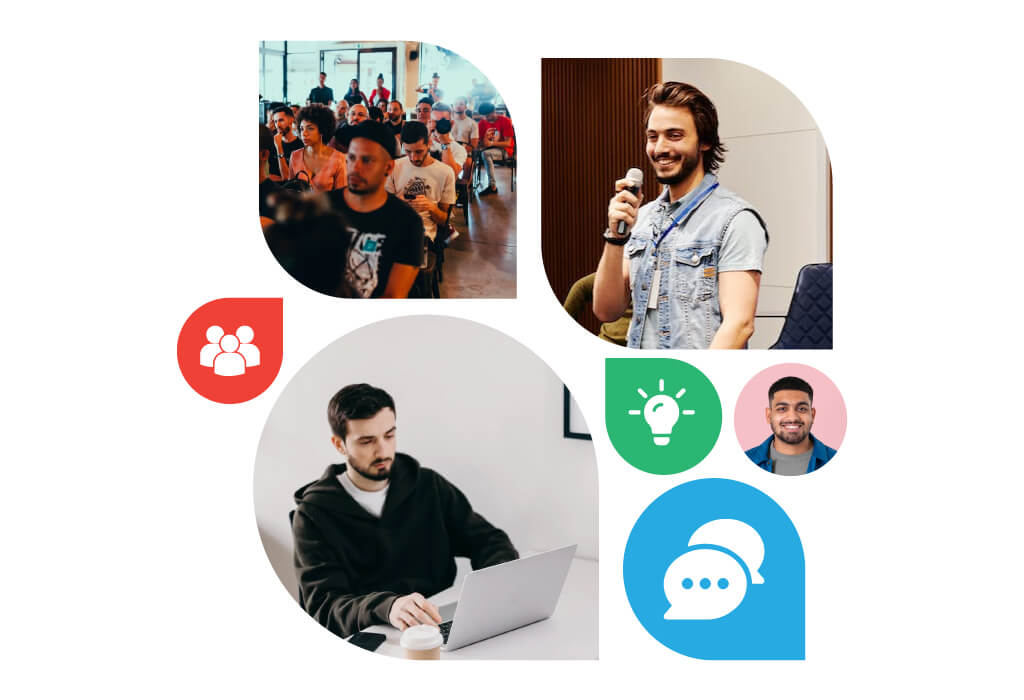 Hybrid Trade Shows and Exhibitions
Hybrid trade shows can be proven a great way for businesses to showcase their product and service range to a considerable audience. As this can be a unique approach as you reach wider audiences via hosting it in a hybrid setting as you can target both in-person and virtual audiences.
In general, it can't be possible for everyone to attend in-person events due to an array of reasons including the cost of travel, accommodation or others. Making it not a very good approach of just hosting only in-person events when you can host hybrids.
However, with a hybrid event platform businesses can set up virtual booths and attendees can visit them and learn more about the products and services being offered. Trade shows and exhibitions can also include live demonstrations, Q&A sessions, and other interactive elements to keep attendees engaged.
Hybrid Conferences and Seminars
Hybrid conferences and seminars are an ideal way for businesses and organizations to share information and ideas with their audience. Hosting any such session using hybrid event software can be helpful and can be proven as the best hybrid event idea for the audience. As they can now join from anywhere in the world and participate in real-time discussions and presentations. These types of conferences and seminars can also include breakout sessions, networking opportunities, and other interactive elements to keep attendees engaged.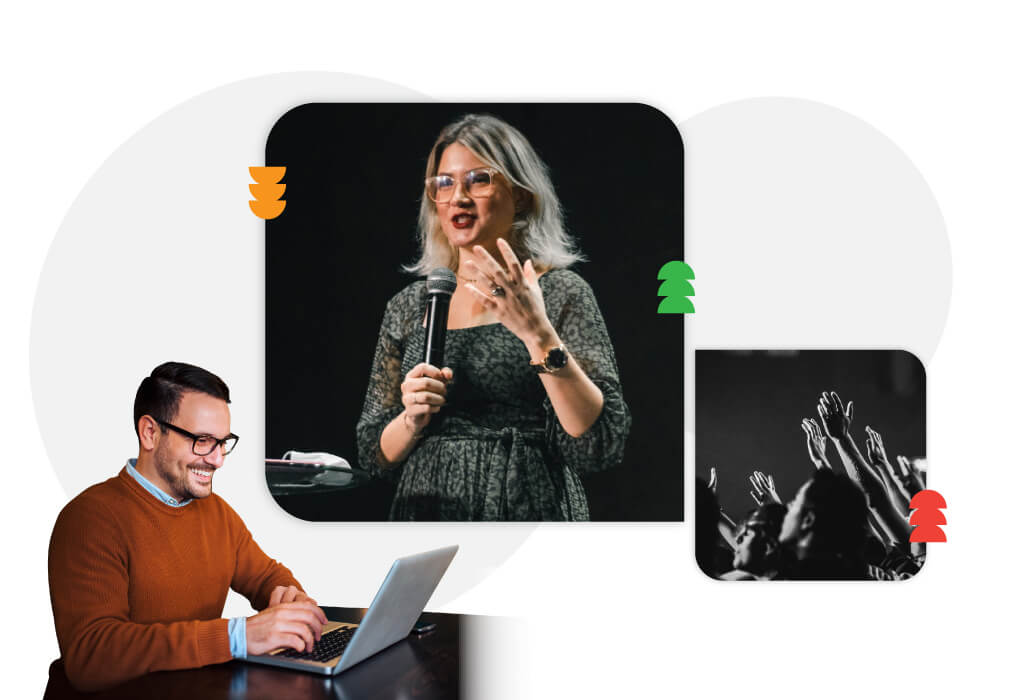 Hybrid Product Launches
Introducing a new product to the market is a noteworthy event for any business, and it's essential to make a strong impression. While a large in-person event may not be feasible. So a hybrid product launch can still be a successful approach. One possibility is to hold a small, in-person event for media and industry professionals, while simultaneously streaming the event to a larger virtual audience. This practice enables businesses to reach a broader audience while also providing a personal, in-person experience. Additionally, hybrid event platforms can help you show live demonstrations, Q&A sessions, and other interactive elements.
Hybrid Fundraisers and Galas
Organizations can still raise funds and increase visibility for their cause through hybrid fundraisers and galas events. The hybrid events can include live entertainment, breakout sessions, networking opportunities, auctions, and other activities and can be accessed by attendees from anywhere through a hybrid event platform. By offering a range of engaging and enjoyable activities, virtual fundraisers and galas can be a successful and meaningful way to support an organization.
Hybrid Workshops and Training Sessions
Workshops and training sessions are crucial for any business and organization. To deliver valuable information and skills to their audience and employees too. As many organizations have adopted hybrid and remote working modes, hosting workshops session in in-person is not feasible. To make it possible for everyone to get access to the workshop session including the audience or if it is an internal session then employees.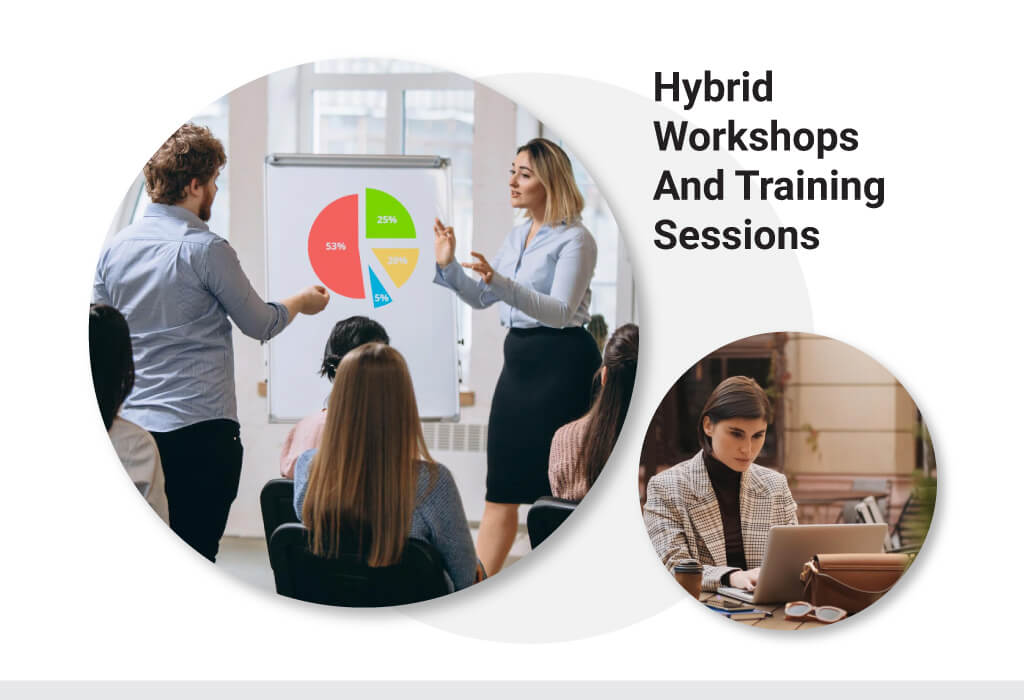 Consider hosting a workshop or training session for a select group of attendees in person, while also streaming the event online for a larger virtual audience. This approach allows businesses to offer a personal, in-person experience for a select group of attendees while also reaching a wider audience through the virtual stream.
Virtual Escape Rooms
Escape rooms, which involve solving puzzles and working as a team, have gained popularity as a team-building and entertainment activity in recent years. However, due to limited audience reach and in-effectiveness, in-person escape rooms may not be useful. As you need to rent many rooms at the same venue which can create a sense of hecticness in the arrangement. One solution is to host a virtual escape room event using Dreamcast's hybrid event platform that can help you allow teams to collaborate. Additionally, Dreamcast offers the ability to customize virtual escape rooms to fit a particular theme or goal, making it an enjoyable and interactive way to bring people together.
Hybrid Festivals and Events
Festivals and events are the perfect blends of hybrid event ideas as at such occasions you can bring people together and create a sense of community. To hold large in-person events needs a lot of planning and investment, but hybrid festivals and events can still be successful. You can offer a lot of fun activities, and fun engagement through gamification, avatar and via adding any custom theme.
Virtual Experiences
Virtual experiences are a creative and immersive way for businesses and organizations to connect with their audience. These can include virtual reality experiences, virtual museum tours, and even virtual nature walks.
Virtual experiences can be accessed through hybrid event software or platform or even through a custom mobile event app or directly over the web. Furthermore, it can be customized to fit a specific theme or goal. These experiences offer a unique and engaging way to bring people together and provide a sense of escapism.
Virtual Team-Building Activities
Team-building activities are an important way for businesses to foster collaboration and build morale among their employees. Due to many remote and hybrid employees as well as the unavailability of many. Hosting in-person team-building activities can be diminishing while turning it into a hybrid event can be a good option.
These can include activities such as virtual scavenger hunts, trivia games, and even cooking or mixology classes. Virtual team-building activities can be customized to fit the needs and goals of the team.
Hybrid Networking Events
Hybrid networking events are an important way for professionals to connect with one another and build relationships in their industry. As we know that there are more online users and with hybrid networking events you can target them. Moreover, you can introduce;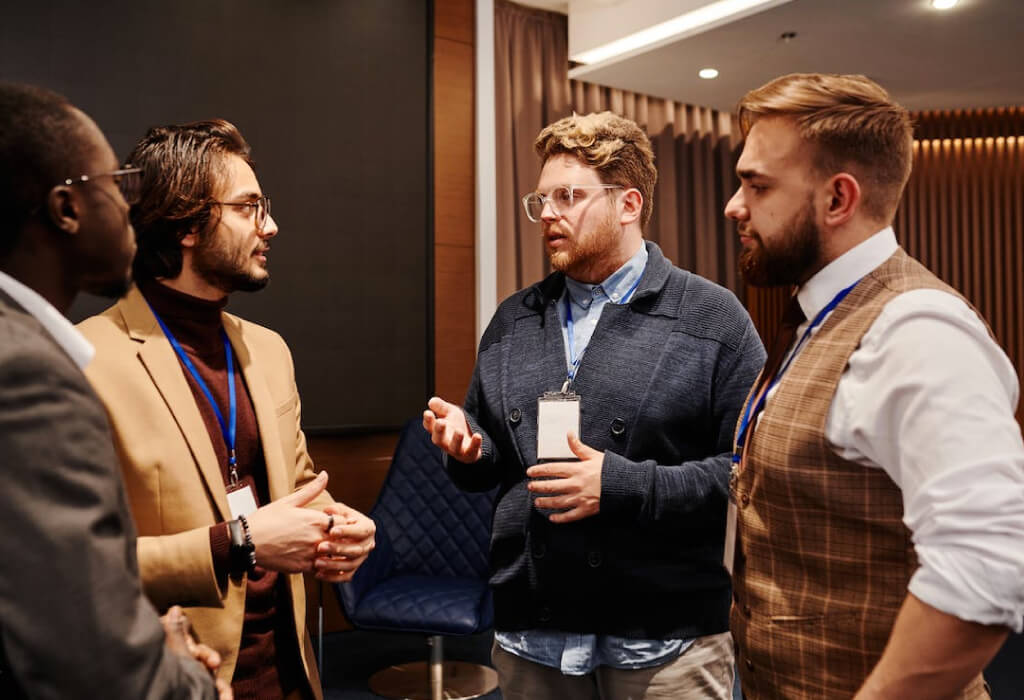 Attendee Engagement Wall & Event Feed
Special Interest Chat Rooms
Photo Booth, Digital Mosaic & Social Walls
50+ Branded Game Engagement
Connected Leaderboard
These above-mentioned are types of events you can host using a hybrid event platform but are not limited to. This will help you increase your organization's event reach while establishing a flexible mode of engaging with your brand. Going further we have also concluded the latest industry trends to incorporate with.
Helpful Hybrid Events Ideas Turned Trends That Make You Stand in 2023
Increased Interactivity and Immersion: Hybrid events can offer various opportunities for attendee engagement, such as QR scavenger hunts, surveys, leaderboards, polls, and virtual photo booths.
Lower Staffing Needs: Companies can host small in-person events and make them accessible to a wider audience through a virtual event platform, reducing the need for large amounts of event staff.
Physical Safety: With past outbreaks making large in-person events unsustainable, there will be a greater focus on physical and environmental safety in hybrid events.
Adaptation of AR: Augmented reality is being integrated into hybrid event platforms, such as in signage, campaigns, and gamification, as AR technology advances and wearables become more readily available.
Mobile Apps for Events: Event management platforms are creating their own apps, and we can help you create one for you to allow attendees to access the virtual aspects of a hybrid event on their mobile devices.
Besides the mentioned hybrid event ideas there are many other key trends as a host, event planner or brand should know.
Some Other Important Key Points To Learn
Hybrid events will continue to gain popularity, with 38.8% of surveyed individuals believing they will be the most popular type of event in the coming year.
Instead of large annual events, there will be an increase in smaller, micro-events organized via hybrid event platforms.
Hybrid events will become a part of PR strategies, with companies using them to reach more attendees at various points in the sales funnel.
Data collection will be a key focus for companies hosting hybrid events, using surveys, games, and visitor statistics to gather valuable information.
There will be increased investment in event technology, with platforms like Dreamcast making it easier to host hybrid events. So, what you are waiting for is to host your next event in the hybrid setting with us. Wanted to know more about us and our services. Keep reading or simply book a free demo with us.
Host An Seamless Hybrid event With Dreamcast
You know a lot about the best hybrid event ideas, trend and types but do you know what things you can do with our hybrid event platform? Don't worry! We are not forcing you to put yourself into a guessing state. At Dreamcast, you can make your imagination come into a hybrid space as we offer end-to-end customisation. There are a lot of things and features you can benefit from and host an event of any scale. Some of our hybrid event platforms features are mentioned below;
Non-Complex Metaverse Platform
Customized 3D Avatars
Live Interactions & Content Streaming
Immersive Virtual Venus
Metaverse For Product Launches At The Event
Intuitive Multi-User Interactions
In-Studio Or On-ground Live Streaming
Connecting Virtual & Physical Speakers
2-Way Interaction Of Virtual Audience
Live Production-Based Streaming
Studio & Chroma Shoot Integration
Multi-Language Support
Live Motion Camera Multi-Feed Integration
Intranet Streaming
Self-Managed Streaming Studio
3D Immersive Platform
360° Platform
hybrid event management
Event Ticketing
Real Venue Integration
And many more others to customize for all your needs and requirements!!
Hope you enjoy reading the post and if you like it please do share it with your event planner friends or someone who needs it. Thank you for reading!!
In-Person, Hybrid, Virtual
Create an Extraordinary Event Experience
Across All Event Formats