Are you still accepting cash at your events, even as the rest of the world becomes cashless?
The way we make payments in this digital age is continuously changing. Cash transactions are declining, and digital payment options are gaining center stage. The RFID Cashless Payment System is one such innovative technology that has acquired great acceptance, particularly in the events sector. In this article, we'll look at what RFID payment solutions are, how they function, and the top 11 reasons why you should use them at your next event.
What Is RFID Cashless Payment System and How Does It Work?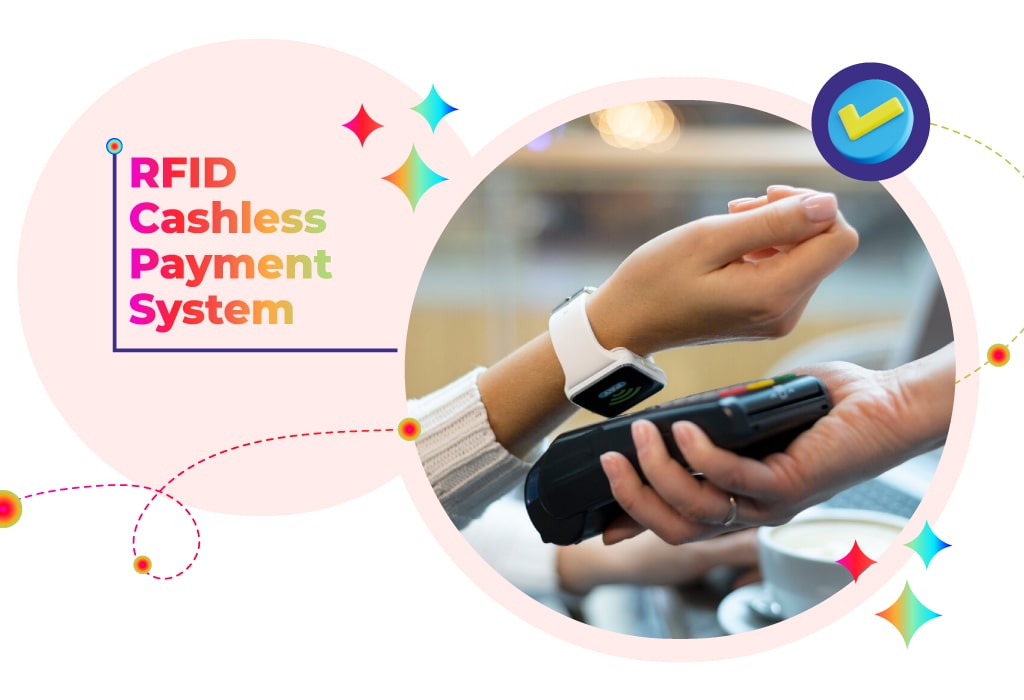 RFID (Radio-Frequency Identification) is a cutting-edge technology that has transformed how we manage payments, particularly during events. RFID payment solutions are intended to improve the payment experience by replacing traditional cash transactions with simplified, secure, and efficient digital transactions. The RFID tags are generally integrated into wristbands or cards, which are issued to eventgoers RFID Cashless Payment System is essential for a smooth payment experience throughout the event. RFID readers facilitate cashless payments, which have been reported to be as much as 63% faster than traditional cash transactions.
This is how it works:
1. RFID Wristbands or Cards Distribution:
As guests enter the event grounds, event organizers distribute RFID-enabled wristbands or cards to them. These wristbands or cards are not only practical but they may also be personalized with event branding, increasing the whole experience. By distributing these RFID devices, guests enjoy easy access to a world of cashless transactions within the event, removing the need for physical cash or cards.
2. Adding Funds:
Attendees may load cash onto their RFID devices effortlessly, either before the event via an online interface or on-site at designated places. With this RFID Cashless Payment Solution, participants may manage their finances based on their choices and requirements. This convenience streamlines the financial part of attending an event by eliminating the need for guests to carry large amounts of cash or risk losing traditional payment cards.
3. Buying Things:
One of the key benefits of RFID Payment Solutions is the ease with which purchases can be made. Attendees may make quick and safe payments by simply tapping their RFID-enabled smartphones on compatible readers at vendor booths, concession stands, or any other point of sale during the event. This RFID Cashless Payment Solution shortens transaction times, lowers waits, and improves the entire experience for guests.
4. Tracking in Real Time:
RFID cashless payment systems, in addition to enabling payments, provide the important feature of real-time transaction tracking. Every RFID-enabled purchase is instantaneously logged, allowing participants to track their spending in real-time. Simultaneously, event organizers receive access to a variety of sales and inventory data. This data-driven strategy allows event organizers to make more informed decisions, enhance services, and design future events to better fit the interests of attendees.
5. Security:
RFID technology shines in this area, which is critical in any payment system. Transactions through the RFID Cashless Payment System are encrypted and safe, minimizing the risk of fraud or theft dramatically. The technology's sophisticated security features give participants and event organizers peace of mind, guaranteeing that their money transactions remain discreet and secure during the event. You can use this secured cashless solution for events in order to increase security and avoid fraud.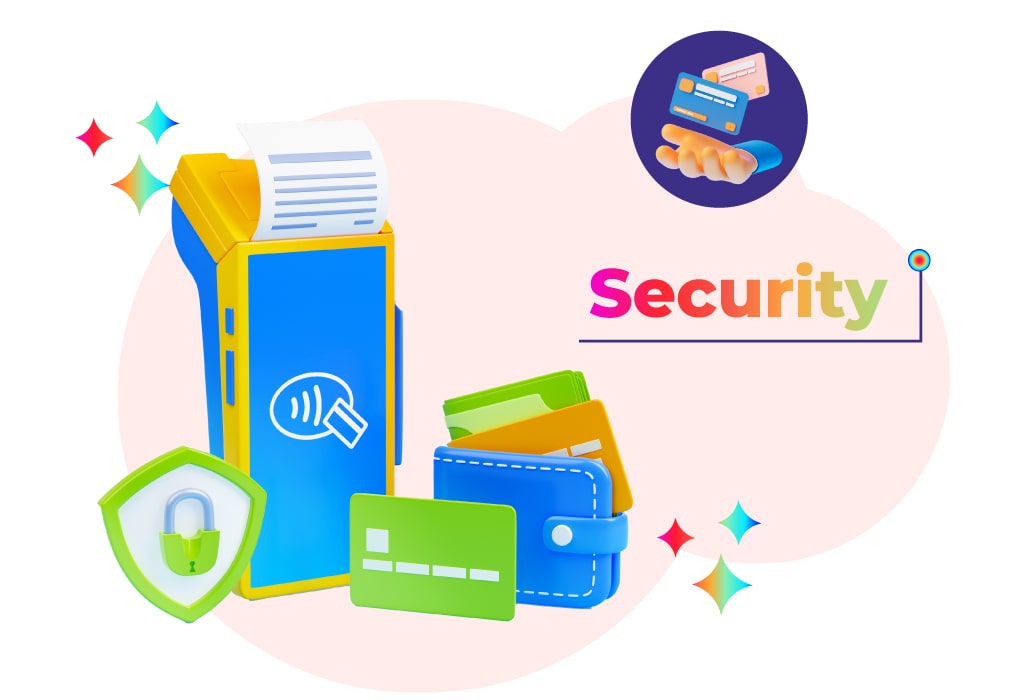 Now that we know how RFID payment solutions function, let's look at what sorts of events might benefit from this cashless payment method.
What Events Can Make Use of RFID Payment Solutions?
RFID payment solutions are not one-size-fits-all; they provide great variety and adaptability, making them appropriate for a wide range of events. RFID technology may be tailored to meet the specific demands of your event, whether it's a large-scale music festival, a business meeting, or anything in between.
Music Festivals:
One of the primary use cases of RFID payment methods is music festivals. The RFID cashless system for festivals offers a vibrant and fast-paced setting in which visitors may enjoy shows, food, and shopping. RFID wristbands or cards make the procedure more efficient, allowing festivalgoers to conduct rapid and safe purchases without the burden of carrying cash or traditional payment methods. This RFID cashless Payment Solution improves the entire festival experience by lowering vendor wait times and increasing income for event organizers.
Sporting Events:
RFID Payment Solutions can be used in sporting events ranging from small matches to huge championships. Attendees may use their RFID-enabled smartphones to purchase anything from tickets to food, beverages, and team stuff. RFID technology is also important for improving access control and security measures, ensuring that only authorized personnel have access to restricted locations.
Food and Beverage Festivals:
Food and beverage festivals showcase international culinary delicacies. Cashless payment system for food court simplifies the process of obtaining food and beverage samples from various providers. Attendees may just tap their wristbands or cards to complete transactions quickly and efficiently while enjoying the different gastronomic selections. This RFID Cashless Payment Solution enables participants to sample a variety of items while increasing income for both organizers and vendors.
For a real-world example of how the RFID cashless payment system works, you can check out the "Horn OK Please," India's biggest food festival case study by visiting this link: Horn OK Please – Case Study.
Conferences and trade shows: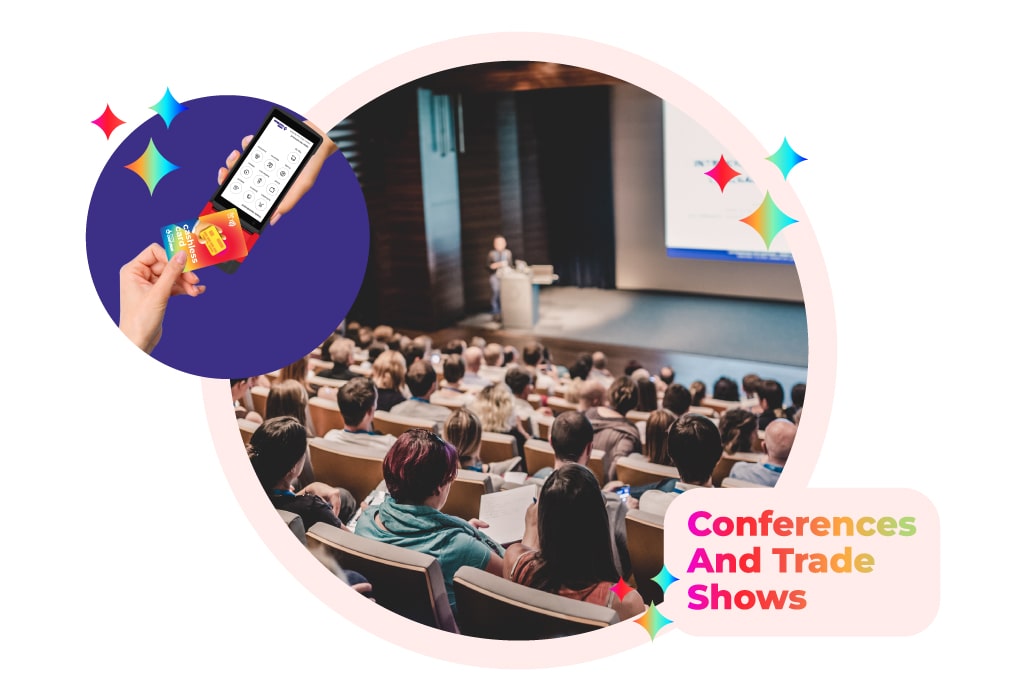 RFID Payment Solutions assist trade fairs and conferences by streamlining registration, providing secure access management, and facilitating quick transactions for exhibitors and guests. Attendees can use their RFID devices to get access, register for workshops, and purchase event-related products. This RFID Cashless Payment Solution improves the overall event experience by reducing the need for manual data entry.
Theme Parks:
RFID wristbands have become a theme park mainstay, providing customers with a quick method to access rides, buy food and souvenirs, and even store photos taken during their visit. Cashless payment system for theme parks eliminates the need for paper tickets and traditional payment methods, resulting in shorter wait times at attractions and a better overall tourist experience.
Fairs and Carnivals:
RFID Payment Solutions improve efficiency and security at carnivals and fairs, where visitors may enjoy rides, games, and concessions. Patrons may quickly load funds and make purchases with RFID wristbands or cards with a single tap. The ease of use stimulates spending while reducing the need for sellers to handle cash. Most event organizers use this secured cashless solution for events
Nightclubs and Bars:
Nightclubs and bars can provide RFID-enabled cards or wristbands to customers for access, age verification, and cashless payments for beverages and food. Cashless payment solution for nightclubs also improves security by eliminating the need for physical IDs and cash transactions.
Corporate Functions:
RFID technology has a position in the business sphere as well. Attendee registration, access control, and payment processing for meals and items are all common requirements for corporate events. RFID wristbands or cards streamline these processes, allowing event organizers to better manage logistics and guests to have a more enjoyable event experience.
After we've covered the fundamentals, let's look at the top 11 reasons why RFID Cashless Payment Systems are becoming popular in the events sector.

The 11 Most Important Reasons to Consider RFID Cashless Payment System
Reason:1 Improved Attendee Experience
Best Experience = Happy Customers
RFID Cashless Payment Systems provide event guests with unmatched ease. These devices drastically minimize wait times at vendor booths and concession stands by expediting the purchase process. Attendees no longer have to search for cash or wait for credit card transactions to process, which improves the whole event experience. They may make purchases quickly and return to enjoying the event, whether it's an exciting performance, a thrilling game, or a wonderful festival.
Reason:2 Reduce Cash Handling
Improved Cash Flow Management
The elimination of cash transactions is one of the most convincing reasons to use RFID payment systems for events. This shift away from paper payment minimizes the danger of theft dramatically, guaranteeing that both participants and event organizers may enjoy a more secure atmosphere. Furthermore, it reduces the logistical issues connected with managing large amounts of cash, which is especially difficult for events with thousands of participants.
Reason:3 Revenue Growth
A Streamlined Payment System Can Boost Revenue
Attendee spending behavior is significantly influenced by cashless systems. The ease of using an RFID-enabled wristband or card encourages participants to make additional purchases, whether it's another round of drinks, event merchandise, or testing out new culinary options. This gain in convenience frequently translates to increased expenditure, giving event organizers a significant income rise.
Reason:4 Analytics in Real Time
Data at Your Fingertips
RFID technology provides event organizers with crucial information on guest spending patterns. Organizers may acquire a thorough idea of which vendors or goods are the most popular by recording each transaction in real-time. This data-driven strategy enables event organizers to make more educated decisions for future events, such as vendor selection, pricing strategies, and inventory management.
Reason:5 Security
Keeping Your Information Secure
A secured cashless solution for events is the most important component for an event organizer. RFID technology shines in this area, which is critical in any payment system. RFID transactions are encrypted and safe, minimizing the danger of counterfeit cash or fraud dramatically. Attendees may make purchases with confidence, knowing that their payment information is secure. This element of trust is critical to the success of any event.

Reason:6 Effective Refunds
Hassle-free Returns
RFID systems provide a streamlined option for cancellations and refunds. Funds may be restored to guests' RFID accounts quickly and efficiently, avoiding the need for expensive and time-consuming refund processes. Both event attendees and organizers value this ease.
Reason:7 Access Management
Controlled User Access
RFID wristbands or cards can double as access passes, increasing security in limited parts of the event. With a single tap, attendees may acquire access to VIP areas, backstage, or private parties. This not only improves the event experience but also makes access control easier for organizers.
Reason:8 Possibilities for Branding
Opportunity to Promote Your Brand
RFID wristbands and cards that may be customized give sponsors and event organizers an extra branding opportunity. These gadgets may be programmed to display event logos, sponsor logos, or promotional messaging, thereby transforming participants into walking billboards and increasing business visibility.
Reason:9 Environmental Longevity
Caring for the Environment
RFID Cashless Payment Systems are compatible with eco-friendly event practices in an era of increased environmental consciousness. These technologies assist in decreasing the need for paper tickets and cash transactions, leading to a more sustainable future.
Reason:10 Easy to Use
Seamless and Effortless
Using an RFID cashless payment system is easy to use. There is no rocket science. If you are an event organizer from a non-tech background, you can also use this technology easily. This integration guarantees that the transition to RFID technology is easy and that event operations are not disrupted.
Reason:11 Contactless Transactions
Safe and Touch-free Transactions
Contactless payments are now required for health and safety. RFID Payment Solution enables contactless transactions, lowering the risk of virus transmission. This contactless component of RFID technology has grown in importance, ensuring that event guests have a secure and sanitary payment experience.
Final words:-
RFID Cashless Payment Systems are a game changer for events, providing several benefits that improve the overall experience for attendees while providing event organizers with priceless data. If you want to create a successful event, whether it's a music festival, trade expo, corporate meeting, or any other form of gathering, consider utilizing RFID technology's ease and ingenuity.
And when it comes to installing RFID Cashless Payment Systems, one reliable partner stands out in the industry—DC Cashless. You can smoothly move to a safe cashless solution for your event with DC Cashless. Our RFID payment solution helps to improve efficiency, increase security, and increase revenue. Furthermore, it unlocks a set of data insights that might assist you in making educated decisions for future events.
Choose DC Cashless as your RFID Cashless Payment System partner if you want your event to grow while also providing the best in simplicity and security. Take your event to new heights and provide your guests with an amazing experience. Contact DC Cashless now to get started on the path to a successful cashless event powered by RFID technology. Your attendees and your bottom line will appreciate it.
FAQs
Q1. What is an RFID Cashless Event Payment System?
An RFID Cashless Payment System for Events is a technological solution that allows spectators to make purchases and transactions at an event, such as a festival or concert, using RFID-enabled wristbands, cards, or other devices rather than cash or physical tokens.
Q2. What are the advantages of implementing RFID Cashless Payment Systems at events?
Some of the advantages include faster transaction times, shorter wait times at food and beverage vendors, improved security, better sales and inventory management, and more income for event organizers and suppliers.
Q3. Is it safer to use RFID cashless payments at events than to carry cash or cards?
RFID cashless payments are frequently regarded as safer since they eliminate the need to carry actual currency or credit cards, lowering the danger of theft or loss.
Q4. What happens if the RFID system has technical problems during the event?
Event organizers usually have technical support teams on hand to solve any system difficulties as soon as they arise. If attendees have issues with their RFID devices, they can seek support from event staff or designated help stations.
Q5. Can RFID technology aid with crowd control at events?
Yes, RFID Cashless Payment Systems can help with crowd control by allowing for faster entry and departure, minimizing bottlenecks, and giving real-time attendance data for improved resource allocation.
Q6. Do RFID cashless payments at an event work with many vendors?
Yes, RFID cashless payment systems generally collaborate with numerous merchants at an event to provide consumers with a unified experience when paying from several vendors.
Q7. How do participants get money loaded into their RFID devices?
Attendees may generally load money into RFID devices like cards or wristbands at specified stations at the event location.
Q8. What happens if the RFID system experiences technical issues during the event?
Event organizers typically have technical support teams in place to address any system issues promptly. Attendees can seek assistance from event staff or designated help stations if they encounter problems with their RFID devices.
Q9. Can RFID technology help with crowd management at events?
Yes, RFID Cashless Payment Systems can aid in crowd management by facilitating quicker entry and exit, reducing bottlenecks, and providing real-time attendance data for better resource allocation.
Q10. Do RFID cashless payments work with multiple vendors at an event?
Yes, RFID cashless payment solutions typically work with various vendors at an event, providing attendees with a seamless experience for purchasing from multiple sources.
Q11. How can attendees load money onto their RFID devices?
Attendees can usually load money onto their RFID devices such as cards or wristbands through designated kiosks at the event venue.