The future of the events industry lies in in-person events apps. Why?  
Physical events have been a crucial component of interpersonal interaction and communication. We may learn from, meet, and exchange ideas with others by going to conferences, trade shows, or networking events. Nevertheless, keeping track of all the sessions, speakers, and activities during these events may be stressful. The in-person event app revolutionizes how we attend events and improves the entire attendance experience in this situation.
In-person event applications reduce the need for paper schedules and maps by giving participants access to all event-related information on their smartphones, making it simpler for attendees to keep organized and informed. But that's only the very beginning. These apps include interactive features such as live polling, Q&A sessions, and even gamification components, that encourage guests to connect with the event and one another in new and fun ways. We'll talk about in-person event applications and how they can elevate participants' event experiences in this blog. 
What is an In-person Event App? 
Since the usage of mobile devices has increased and there is a demand to give guests a more streamlined and personalized experience, in-person event applications have grown in popularity. A smartphone application called an "in-person event app" is made to improve the experience of those who attend in-person events like conferences, trade exhibitions, and networking gatherings. Attendees may easily access all the event-related information they require via the app, including timetables, maps, speaker information, and session details. Additionally, event organizers may simplify the online event registration and ticketing process with the use of a mobile event app.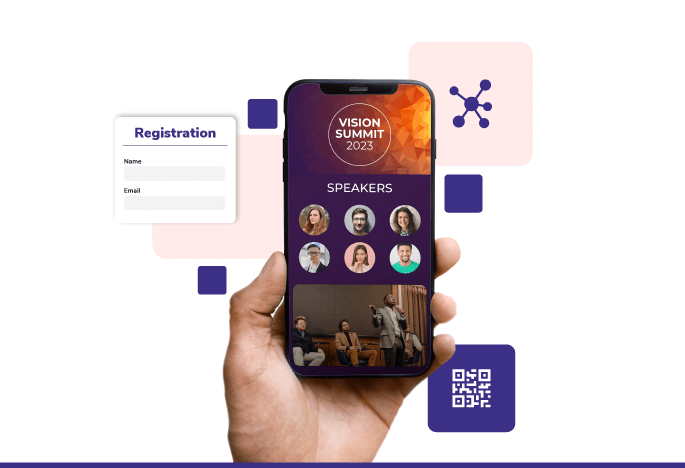 A lot of information and insights are available from the event app that may be utilized to enhance the next events. For instance, organizers may monitor attendance and engagement levels, measure attendee satisfaction, and analyze statistics on the most well-attended sessions and speakers with the help of event attendance tracking apps. Making data-driven decisions on how to enhance upcoming events and customize the experience to participants' requirements may be done with this information.
How In-person Event App Can Enhance Your Attendees' Experience
Event apps for hybrid and in-person events can improve participants' experiences in a number of ways. Several of them are listed below:
Easy access to event information 
A centralized place for attendees to obtain all the event-related information they require is provided by in-person event apps. It is simpler for attendees to plan their days and make sure they don't skip any crucial sessions when they can access timetables, speaker biographies, session details, and other essential event information in one location. This functionality can be particularly useful for longer events that take place over a number of days or have numerous concurrent sessions.
Interactive Features
Event apps for in-person events may have engaging aspects like live voting, Q&A sessions, and gamification components. These features promote networking possibilities and improve the overall attendee experience by encouraging them to interact with the event and one another. Live voting, for instance, enables participants to voice their views on a subject or offer feedback on a session, and gamification features can also make the event more entertaining and engaging.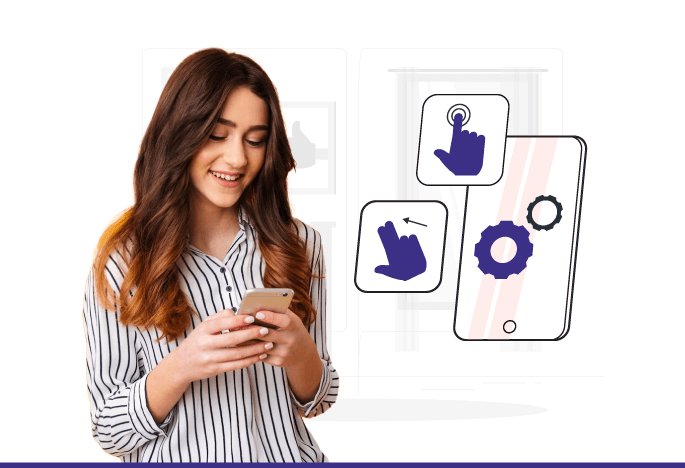 Personalization
Event apps for in-person events can be customized to each attendee's requirements. Attendees can plan their own timetables, choose which classes to attend, and get tailored advice based on their hobbies. Attendee engagement is increased and their general experience is improved by this personalized strategy. In order to better cater to attendees' requirements, organizers can use the data gathered through the attendee check-in app to determine attendees' preferences.
Real-time updates
Attendees can receive real-time information from on-site event applications, ensuring they are always aware of any modifications or additions to the event. Attendees can receive instant notification through the app, for instance, if a class is postponed or relocated. This function makes it easier for attendees to schedule their day and makes sure they don't skip any crucial changes.
Feedback and data collection
Event planners can collect insightful comments and statistics from attendees using the mobile event app. This information can be used by event planners to enhance upcoming events, pinpoint problem areas, and modify the event to better suit participants' requirements. For instance, if attendees give a specific lecturer or workshop high marks, organizers may decide to bring them back for additional events. Additionally, event planners can better comprehend the requirements and interests of their audience and plan future events by gathering information on attendees' behavior and preferences.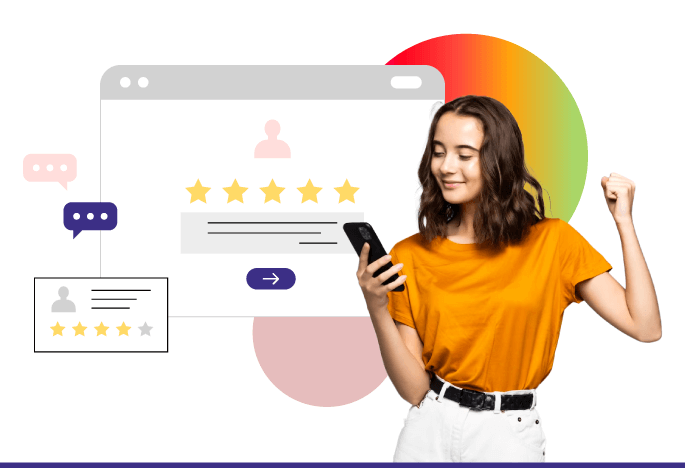 Networking
Event apps for in-person events can help networking by enabling connections between participants before, during, and after the event. Participants can use the attendee check-in app to share contact information and find one another based on shared hobbies, professions, or other factors. This function encourages networking and may help attendees make useful contacts. In addition, event planners can use the app's data to find networking chances and encourage interactions among participants.
Sponsorship opportunities
In-person event applications can give sponsors a chance to interact with attendees. Sponsors can use the attendee check-in app to monitor how many attendees interact with their branded content, such as advertisements or sponsored events. Sponsors may benefit from this feature's useful data on attendees' behavior and may find it easier to adapt their content to meet their requirements. In addition, event apps can assist organizers in raising additional funds to support upcoming events by offering funding possibilities.
Cost savings
By decreasing the need for printed documents like agendas and speaker biographies, in-person event applications can reduce expenses. The attendee check-in app can also lessen the reduce for on-site employees to provide information and help by giving attendees real-time updates and information.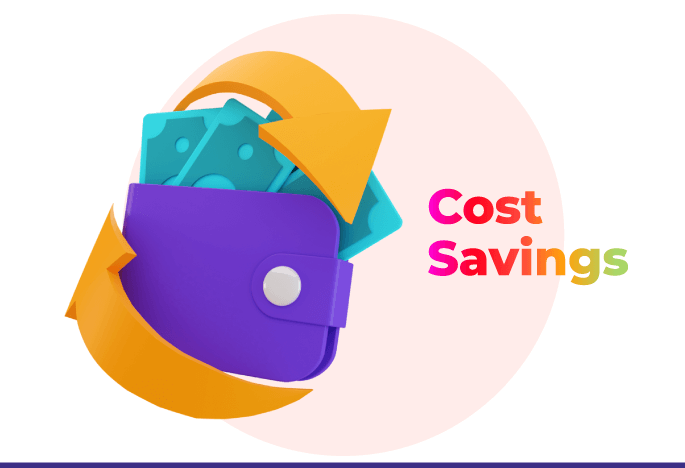 Reduced paper waste
On-site event apps can reduce the quantity of paper during events. Attendees can obtain all of this information through the attendee check-in app rather than writing out schedules, session information, and other significant information on paper. This can reduce the negative effects of activities on the ecosystem and increase their sustainability.
Enhancing event data
Event attendance tracking apps can provide organizers with valuable analytics and insights into attendee behavior and engagement. For example, organizers can track which sessions were the most popular, how many attendees visited certain exhibitors, or which features of the app were the most used. This information can help organizers make data-driven decisions about how to improve future events and tailor the experience to the needs of attendees.
Better communication
Events apps can help with better contact between hosts and participants. Attendees can use the app to pose questions or offer input, and organizers can use it to notify them of essential updates or notifications. This can make conversation easier and guarantee that everyone is on the same page throughout the event.
FAQ
Can the In-Person Event app be Customized to Match the Event Brand?
Yes, a lot of event app providers such as Dreamcast give organizations the choice to tailor their apps to the event's branding. This may include adding the event logo, colors, and custom graphics.
How Can Networking be Facilitated Using the in-Person Event app?
Apps for physical events frequently have features that help participants interact and network with one another, like attendee profiles, texting, and conversation options. Participants can send texts to plan gatherings, look for other participants with related interests, and exchange contact information.
How Secure is the In-Person Event App?
Event apps for in-person and hybrid events should be created with security in mind and may have features like encrypted data transmission, safe login, and data protection controls. To guarantee that the app is safe and secure and protects participant data, organizers should collaborate with in-person event app providers like Dreamcast.
What are the Must-have Features of an In-Person Event App?
The must-have features of an in-person event app include:
Event ticketing and registration
Schedule
Speaker and exhibitor information
Navigation
Engagement tools
Networking tools
Real-time notifications
Session registration
Analytics and Reporting