Recently, in the event industry, it has become more prevalent for many events to go beyond their physical experience. And the forthcoming of phygital events have become a go-to solution that can deliver a unique experience. With the help of modern and new event technology, which is more convenient and interactive. 
It is gradually replacing the need to create a hybrid space that combines both the physical and virtual worlds, which is interactive and comes with many benefits. But also with multiple challenges and costs. Along with the need to coordinate the event for two segments of the audience. To ease this, there is a switch towards opting for phygital event solutions which introduce digital elements to complement in-person events.
In this blog, we have gathered all the information about what are phygital events and how they are beneficial for you. Moreover, we will also discuss some tips and tricks that can help you to successfully host these events.
What Are Phygital Events?
The word phygital is best described as the combination of both physical and digital. So phygital events are primarily physical events with digital add-ons to create an immersive and interactive experience. These have become an attractive option for event planners because many digital and physical integration strategies are included. To complement attendees' in-person experiences with engaging and interactive elements. These events are becoming increasingly popular than hybrid events by extending the lifecycle of in-person events. Hosting and using a hybrid or virtual event platform requires many elements to execute properly, with a lot of creativity to make them unique.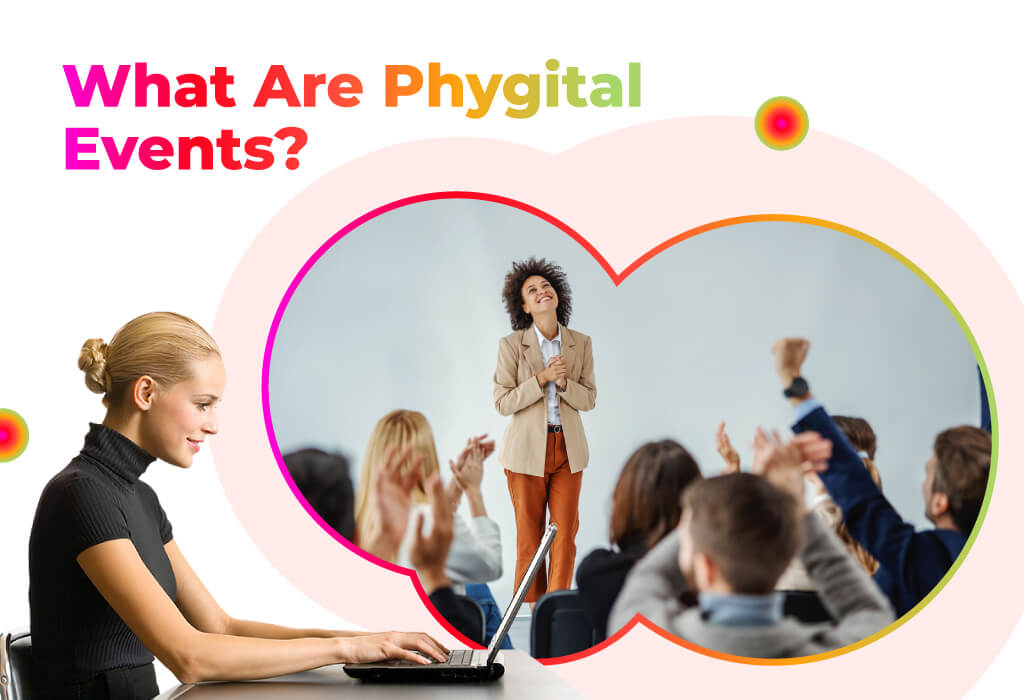 The possibilities of phygital event planning are endless, as technology is constantly evolving in order to give a more immersive experience. Attendees are able to experience an array of interactive elements such as holograms, AR/VR, AI, virtual meetings, and more. To create a unique experience, phygital events are the extension of development and pioneering. That aims to make the in-person experience more enriching and transformative.
6 Top Benefits of Hosting a Phygital Event
There are endless possibilities for incorporating phygital event solutions. As technology is rapidly growing and evolving, hosting these events can provide the attendees to experience a wide range of interactive elements. And with the flexibility to maximize your event registration to reach a much larger audience. There are many more benefits of phygital events that are mentioned below:
Capabilities of Creating an Immersive Experience
These events are the perfect blend of both in-person and digital experiences, they are capable of providing a more immersive experience. Rather than hosting a hybrid event or using a virtual event platform. Phygital events can create an atmosphere that can not be replicated in virtual, in-person, or hybrid environments alone. And the creation of immersive environments for the attendees can make a memorable experience for them. 
Some great phygital event trends are using interactive elements like augmented and virtual reality, AI technology, and holograms. That can help with the interaction with the event's content in a new and exciting way. For instance, using smart badges can help with an adaptive experience that responds based on the attendee's profile. 
Increased and Enhanced Engagement
Hosting phygital events can provide a more engaging experience to the attendees than any traditional event. By using digital and physical interaction strategies and tools, attendees can interact with the event in a meaningful way. Such as using AR and VR technology to encourage the attendees to participate and interact through gamification or to ease way finder within the venue. For this, you can choose a smart event tech suite like Dreamcast.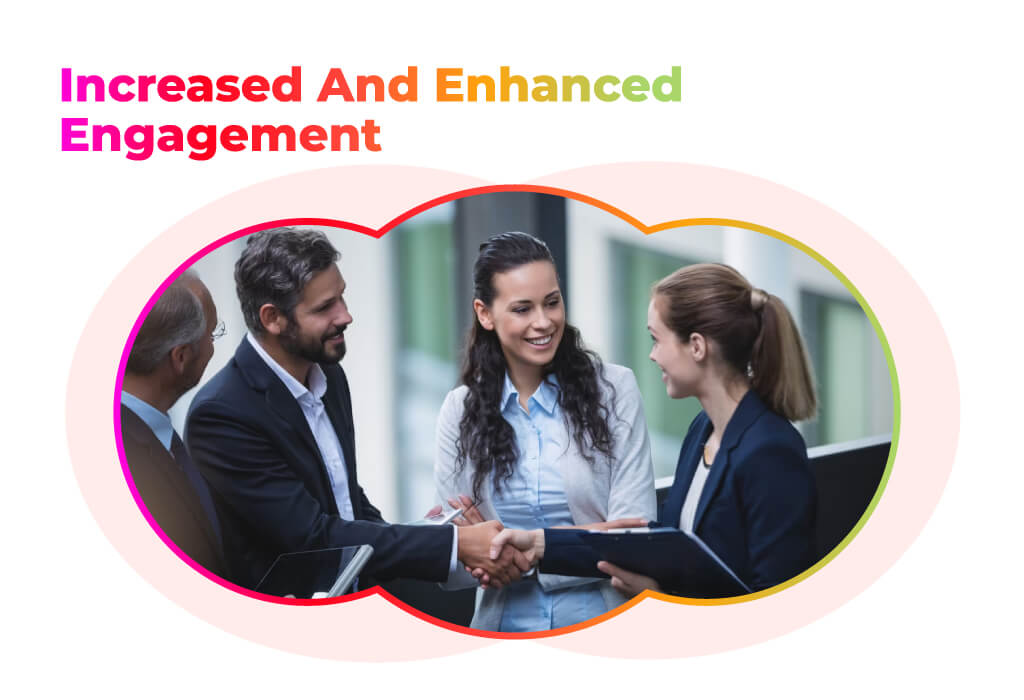 Moreover, you can use digital tools to lead interactive sessions with Q&A, polls, quizzes, etc., or introduce a mobile event app. You can also use smart event badges to streamline the event management and check-in process. All these creative digital additions to the event can enhance the attendee experience by keeping them engaged and interested.
Provide Great Flexibility to the Event
Another phygital event benefit is that it can provide increased flexibility for the event. With the leverage of combining both physical and digital elements, you are able to tailor the event according to the attendee's needs. By hosting phygital events, you can make necessary adjustments based on their expectations and preferences. The use of digital technology can help them to understand better and pre-select the sessions at the event that might interest them. Based on their expectations and profile, organizers can leverage those preferences to give a robust experience in real time.
Take Your Events to a New Height
Phygital events can offer new and exciting ways to take your event to the next level and reach a wider audience. They offer incredibly powerful ways to engage the audience that can help create an immersive experience. And with this advanced technology, creating a proposing,  engaging, and memorable experience can make your event stand out. With event gamification, metaverse, holograms, and other elements can be captured via attendees. And can easily be shared on social media, for example with a 3-D photo booth that can create immersive surroundings and environments. 
This can encourage the participants to share their experiences, which can indirectly expand your reach. And the more innovative phygital event solutions and trends you use, the more you are able to stand out. This will attract more audiences that will more likely want to participate in your event and share the experience with others. 
Collect More Valuable Information and Data
There are multiple digital elements that can be integrated into an event. Knowing the key elements that have made your event a success is essential. So you need to gather as much information and data as possible for the event, which includes your participants and the content produced. Phygital events can include smart technologies that can make sure that you are able to gather all the data about your event.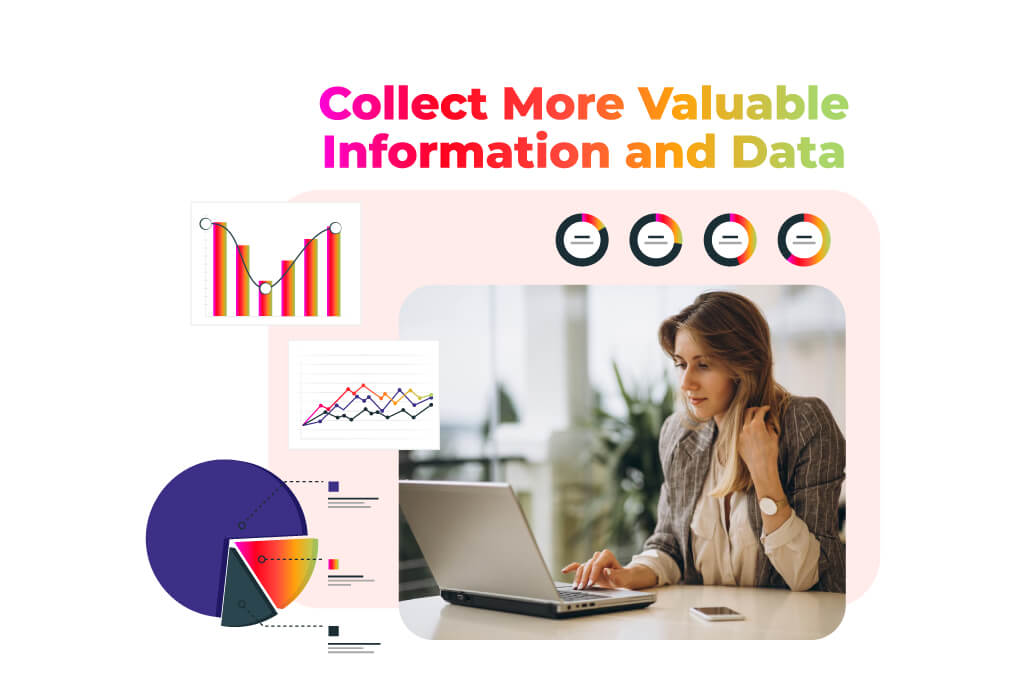 This will allow you to analyze the data and moreover, you can customize the experience for your audience. Based on their interest, similarities, sessions they attend, interactions, and more. For example, AI matchmaking is the best possible way to analyze the attendees' information and give prominent recommendations. This can be used to enhance their experience by gathering valuable information. 
Be On Top of All Digital Innovations
The hype and demand for new modern technology have increased. Phygital events offer unique experiences for the attendees with the aim of enhancing them by using technology. And it is not only bounded to hybrid or virtual event platforms, marketing solutions, ticketing, and registration. There is a whole new category of these technologies that can streamline many processes and provide an immersive experience. Such as sensor technology, RFID, facial recognition, AR/VR, smart badges, holograms, 360 photo booths, green screens, and more. Hosting an event phygitally can offer unique experiences to the attendees by creating a memorable and everlasting impression. 
Best Tips That Can Help You to Host a Successful Phygital Event
Phygital events are great because they are compatible with both digital and in-person experiences. There are some great advantages of hosting these types of events with the capabilities of giving an immersive experience. And in order to successfully host them, you will be promoting your event to maximize attendance, but you also need to know some great tips that can help you.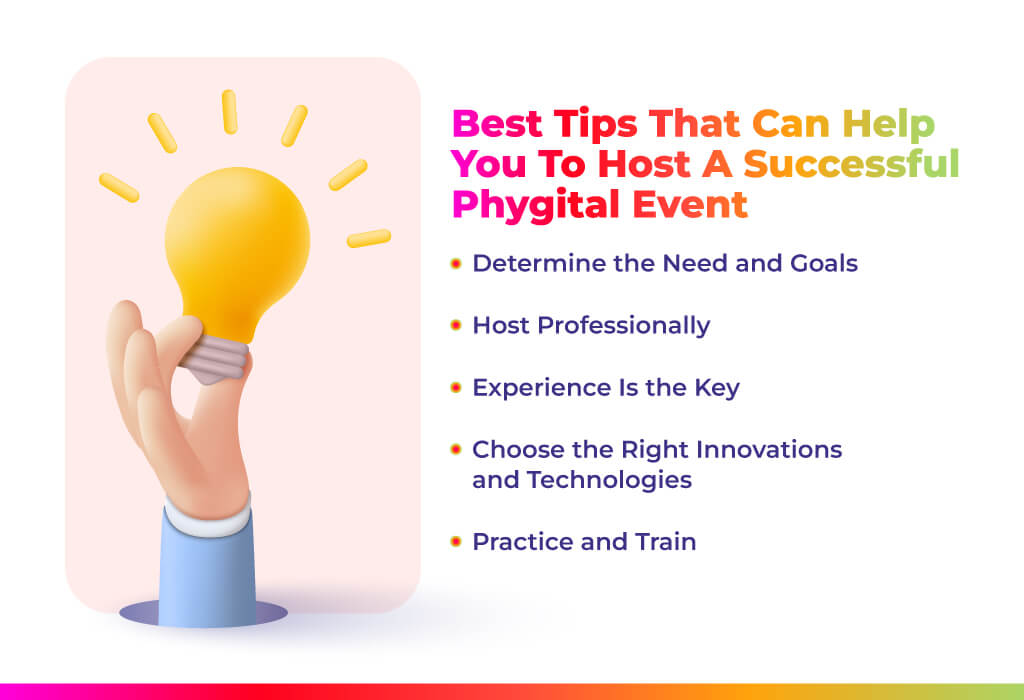 Determine the Need and Goals
If you have planned to host an event, the first thing you need to know is the goals and objectives. Determining them can help you to streamline the management and planning of your event. This is mandatory to do because your end goal can be anything from maximizing the event registration to generating revenue. This will let you know the needs and requirements for the event, and you can determine what phyigital event solutions are required.
Host Professionally
Phygital events are of great advantage because of their ability to provide an immersive experience. You need to host them professionally because there are many trends and technologies that can be involved. For that, you can hire a professional event tech suite that can customize and tailor all your event requirements according to your needs.
Experience Is the Key
What is the point of hosting phygital events if they are not capable of captivating the attendees? You need to acquire or incorporate the latest physical and digital technologies that can help you provide an immersive experience. Because it will create an everlasting and memorable experience. Technology is rapidly evolving, and you need to be sure to stay on top of all the digital innovations. 
Choose the Right Innovations and Technologies
Phygital events are much easier to host than hybrid or virtual events. Because all the focus is required on complementing the in-person experience. There are many technologies that can be incorporated into the event, but you need to choose the right ones. Based on your event's budget and needs, and is suitable to enhance the experience. 
Practice and Train
You will be using different types of technology for your event, and probably you would have spent a good amount on them. So you don't want to face any kind of trouble while using these technologies. It is necessary to practice and provide proper training to your team and staff regarding technological phygital event solutions. Taking this necessary precaution can make sure that in case any problem arises during the event, it can be handled.
Final Words
Phygital events are a great way to bring people together in a unique environment. There are many new technologies that can be incorporated that can provide an interactive and immersive experience. With increased attendance, enhanced engagement, and great flexibility, these events are a great way to take your event to a new height. In order to host them successfully, you can hire a professional event tech suite like Dreamcast. That is capable of providing robust end-to-end customized solutions that are tailored to your specific needs. Along with all the integrations of new technologies. Book a demo now!
In-Person, Hybrid, Virtual
Create an Extraordinary Event Experience
Across All Event Formats