In today's age, live-streaming video has become one of the most effective ways of communicating with your online audience. A Facebook live stream can dramatically increase your brand's reach and online presence.
By allowing us to broadcast live video to Facebook, the social media platform has enabled us to leverage our established online audience and connect with them on a level that is not possible with traditional methods like posting text or images.
In this blog, we're going to take a look at Facebook Live streaming and how to plan and execute the perfect Facebook live stream for your brand.
Facebook Live
Facebook Live is a feature of the social media platform, Facebook, which enables people to broadcast live video to Facebook. The feature was introduced first in 2016 and was limited to only certain accounts. Now, there are only a few things you need to have to start a Facebook live stream.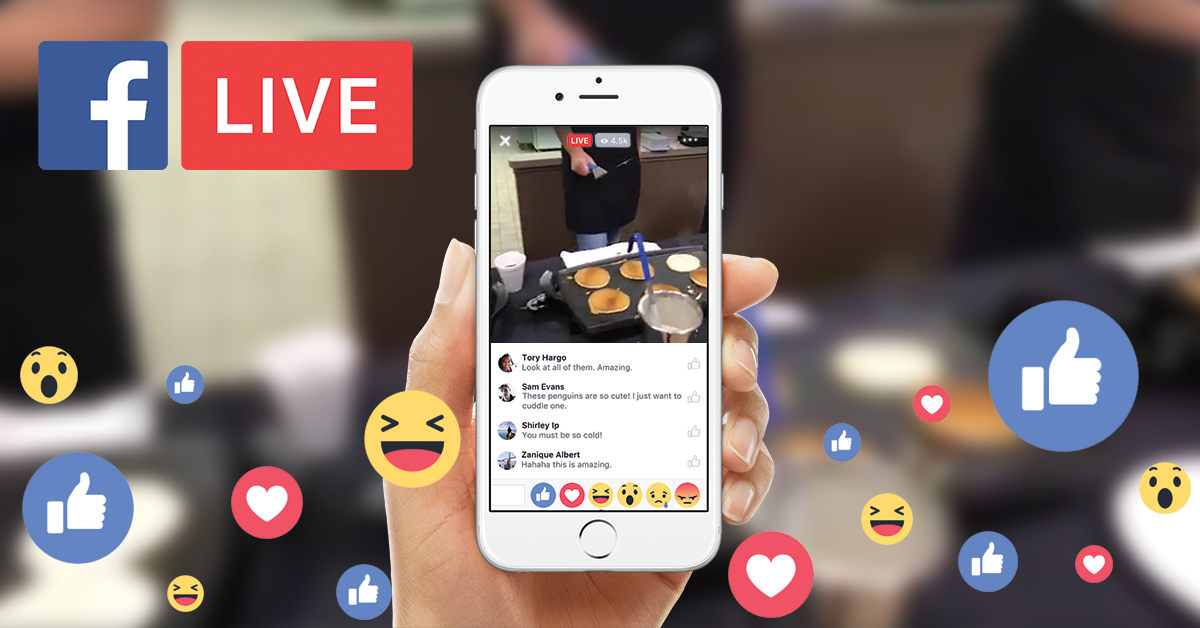 Every type of brand or business can benefit from using Facebook live streaming solutions to further their digital marketing initiatives. There's a lot of potential in live streaming video in general, and it is becoming a standard part of the digital marketing strategy for most brands or businesses. 
Of course, when compared to other live-streaming platforms, Facebook Live has both advantages and disadvantages in terms of features and accessibility. While using the services of a Facebook live streaming company is common for most businesses, it is still essential to understand how the platform works. 
Recommended: How To Get The Most Out Of Facebook Live In 2019?
Let's Go Through A Facebook Live Stream
Going live on Facebook is fairly simple. Here are the steps that are involved in a Facebook Live stream. Let's see how we can broadcast live video to Facebook:
1. Tap the camera icon that is located on the left of the search bar
On the mobile app, find the camera button located near the search bar. Once you click on the camera icon, it'll open your camera. Other ways of going live including choosing the "Go Live" option in the status section that reads "What's on your mind".
2. Provide camera access to Facebook and select the live option
Once the camera section opens, the app will ask you to give access to your device's camera and microphone. Access can be provided just by clicking a button. Once the access is provided, you can swipe left until the live video option is selected.
3. Select your privacy settings for the live stream

Once you activate the live section of the app, you have the option of deciding whether your live stream would be a public one or a private one. Changing the settings is relatively simple, but for most brands, it would be advised to leave the stream as public only.
4. Enter a great description for your live stream
This step involves writing an excellent summary of your live stream. Your description is essential as it'll provide information about your stream to potential viewers. Writing an attention-grabbing story will ensure you get more viewers on your live video.
5. Add other data about the stream
You'll find options to enter more data about the video, such as the ability to tag people in the live video and add the location of the stream. The reach of your live stream can be increased by adding more information so you should keep this in mind.
6. Using engagement features like lenses or filters
Facebook Live also provides a lot of engagement features like lenses and filters that can help make your stream stand out a bit and be more interesting visually. Of course, these features are basic when compared to the amount of customization Facebook webcasting vendors can provide for your live stream.
7. Let's go live

Once everything is ready, you should see a button with the text "Go Live". To start your facebook live stream, you have to click on it!
Recommended: How To Use Facebook Live Effectively For Your Business Broadcasts & Webcasts
Host an Engaging LIVE Stream
Connect with the Industry's Most Experienced
Live Streaming Service Providers.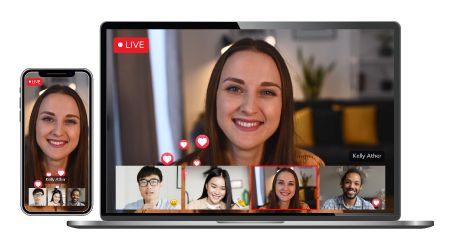 Tips For Facebook Live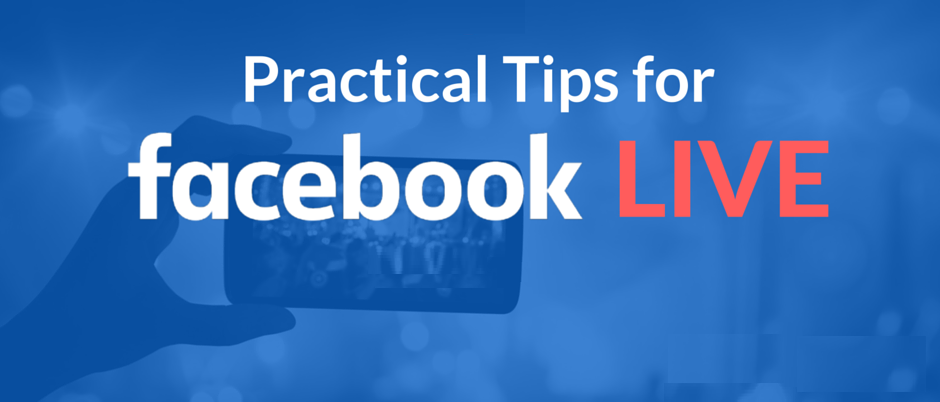 While starting a live video may be simple, creating an engaging live stream is not that simple. Here are some tips to help you out:
1 Prepare for the stream

Even if you are using the services of a Facebook Live streaming company, it is vital to have some level of preparation before diving into the live stream. Fortunately, most Facebook webcasting vendors will have strategies to help you prepare for your stream.
2. Keep letting viewers know who you are what you're doing
When it comes to live video, a lot of viewers will be joining the stream after it has started. It is important to keep repeating your name from time to time during the stream to ensure all of your viewers are aware of the concept. Facebook live video streaming services can provide overlays on top of your stream so that most viewers can understand the context just visually.
3. Don't forget to engage
The most important thing that can make or break a live video is the engagement factor. To have a successful stream, you should continuously be engaging with your viewers. It is vital to use their names or mentioning their comments to ensure a personal feel to the live stream.
Recommended: How Facebook Live Has Made Live Streaming Easy
Using Professional Facebook Live Video Streaming Services
There are a lot of dedicated live streaming companies that offer amazing Facebook live streaming solutions, which can take your live streams to the next level.
A Facebook live streaming company can not only improve your Facebook Live experience but can help in the overall live video strategy for your brand.
While using Facebook live streaming solutions can help you out, it is recommended to try it out yourself before consulting a professional just to get the hang of it and understand how the process works.
Conclusion 
Regardless if you use a dedicated live streaming company for your live streaming or do it by yourself, Facebook Live is something you should focus on to improve the reach and online presence of your brand.