Live streaming videos are a feature that Facebook launched in 2015, and after four years, it is everywhere. It is impossible to say that the majority of users on Facebook have never seen a live webcast on Facebook. Whether personal or professional, the uses of Facebook live are many.
What are Facebook Live Streaming Services?
In the simplest of definitions, Facebook live allows you to create live video webcasts from the app, either on your smartphone or through your desktop. The live video is not only being webcast, it is also being recorded. This way, when the live stream ends, the full video is available on your timeline for viewing at a later time.
While being known and used widely across the globe, Facebook was not the first to offer live streaming services to its users. Before this, Periscope (now with Twitter) and Meerkat were the pioneers in this domain. Chronologically, Meerkat was the first one to launch its app for live streaming which was overshadowed by the much more flexible and adaptable Periscope from Twitter. Yet, both of them could not hold their own against fb live broadcasting for too long. The ease of conducting a live stream on Facebook made it far more popular than its contemporaries. There is no other extensive equipment or software required to make the most basic live video on Facebook, just a smartphone is enough. And with so many people already using this social media site everyday, you can easily find your target audience here.
Recommended: How Facebook Live Has Made Live Streaming Easy?
The Essentials of Facebook Live Streaming Services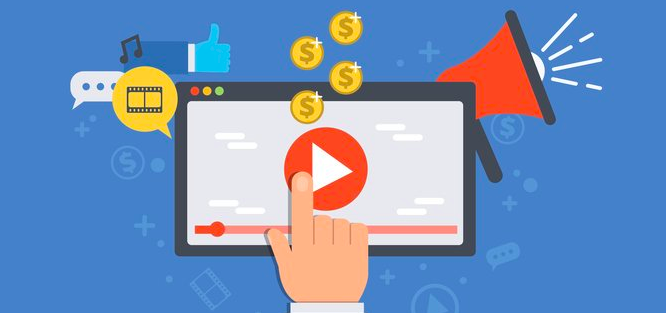 With the ability to live stream for upto 4 hours, Facebook is a versatile medium for different types of streaming requirements. Available in iOS, Android and through Facebook Creators App, it has many advantageous features.
Live Webcast Notifications
Live streaming videos appear in the notification of your audience's news feed so that they can easily tune in to watch the live video. To a viewer, the video appears with a red dot to denote that its streaming live at the time. The number of viewers at a given time is also displayed for the broadcaster's benefit.
Selecting Your Audience
Another great feature of live webcast on Facebook is that you can target specific audiences for your video. Before starting the webcast, you can choose specific or you can put specific filters for your audience; age, gender and geographic location. This is a smarter way to show your content to who you want.
Recorded Video
As the video is recorded simultaneously while being broadcast, at the end of the streaming, it is saved and published on your page for later viewing. Like any other post, the video can be there for as long as you want.
Recommended: Facebook Live For Business Webcasts
Various Uses of Facebook Live Streaming
Village and town councils have started to live webcast their meetings rather than using television broadcasts. It is a cheaper and smarter way to get your message to audiences localised to a specific area.
Small enterprises, artists and other skilled freelancers have started to live stream their work sessions to boost the sales of their service or products. It is a surprisingly efficient method where Facebook not only works as a marketing aid but also a means to place orders as well.
Similar to many other social media platforms and formats, live stream on Facebook also functions as a tool to spread information and awareness about various topics.
Like many other modes of two way communication, it is another way to connect with people, to seek and provide help when needed.
Tutorials are a rapidly growing branch of live video category, one that is used not just by professionals of their fields, but also by anyone that is skilled in one thing and can pass on that information to an audience.
What Types of Facebook Broadcasts are Popular?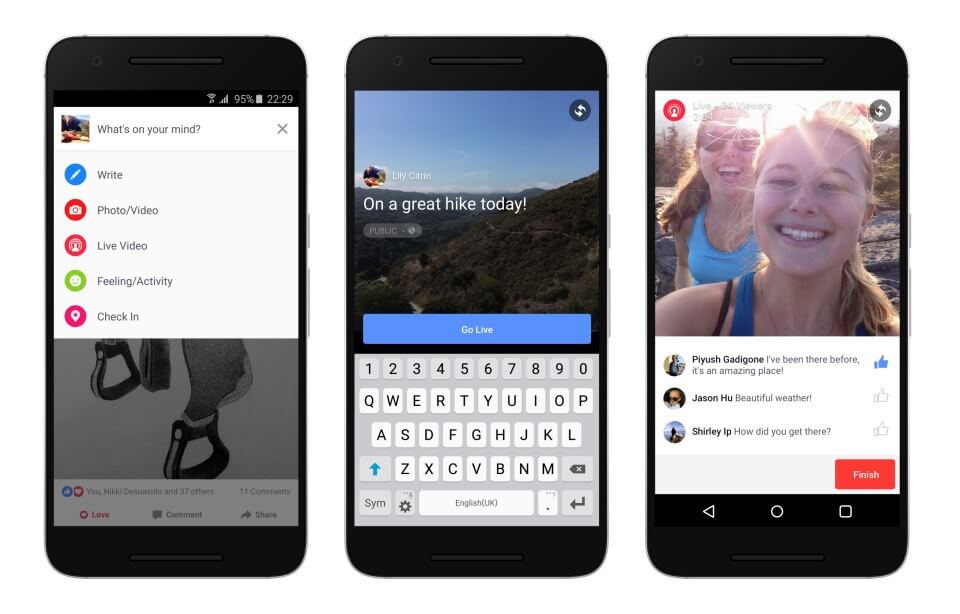 It is a frequently asked question by those who are new to live streaming solutions or by those looking to increase their views by finding better video concepts. Some of the interesting video ideas that you can attempt are:
Live Cooking Shows
A large segment of the population is interested in food. Simple live stream videos are a lot more helpful than cookbooks or pre recorded shows because there is no scope for a two-way communication.
Unboxing
Unboxing videos have a huge fan following as they contain the element of surprise and inclusiveness which makes the user feel as if they are unboxing with the people in the video. They provide an experience along with new knowledge too.
Product Demo and Launch Announcement Videos
In professional capacity, new product launch can be hyped up a lot on Facebook and can gather an audience of millions for the live broadcast, something that usually doesn't happen in real life. Many tech and software companies utilise this to their advantage.
Regular Series
While most live streams are a one-time or occasion specific occurrence, a live series is something that can get a dedicated audience and more engaged audience.
Ask-Me-Anything Videos
A great way to bait people's curiosity and to connect with the audience on a more personal note.
Behind The Scenes
A lot of the audience wants to know the behind-the-scenes. If you are in business, it could be about the running of that business.
Incorporating Facebook Live in Social Media Strategy
Facebook itself with its multiple uses and features is quite important most social media strategies, yet, Facebook live deserves its own separate mention in strategies. Here why:
It is has a significant contribution in letting people know about you.
It is an effective pull marketing strategy without being too obvious or aggressive.
It can help you gather data and statistics to measure the success of your efforts.
With the quantitative quality of social media marketing, the need for statistical data to backup reports is important. Here, the metrics Facebook provides come in handy, like:
Video Clicks – how many times has the video been clicked on.
Video Retention– how many people are watching the video at any given moment.
Video Engagement – how many actions have been taken on your video; liking, sharing, commenting or clicking on it.
There is endless potential in social media for marketing, branding, personal uses and a number of things. Fb live broadcasting, as seen above, can be used in some very productive and creative ways to achieve business and personal goals. It is important to realize this and make the most of it in 2019.
Host an Engaging LIVE Stream
Connect with the Industry's Most Experienced
Live Streaming Service Providers.