Here are some of the best virtual event tools to add an exciting twist to your upcoming event in 2021!
If we observe the market changes with a keen eye, we will surely observe the major shift in the event industry. Prominent organisations from around the globe have moved their focus towards the virtual world. This simply implies that events and launches are now being held with the help of virtual and hybrid event platforms. If you're probably wondering the main reason behind this major shift, we are here to explain! The virtual and hybrid events allow audiences to come together and interact with each other, that too from the comfort of the houses. Isn't that amazing, right? But, that's not all. It is a lot more but effective to host virtual and hybrid events for any organisation with their help. These events are a complete value for money. Moreover, they do not follow any participation limit. Thus, any number of virtual attendees can enjoy these brainstorming sessions without facing any hindrances.
With the up-gradation of event technology, we have observed a great improvement in event tools. Event technology refers to the use of numerous digital tools in order to amplify the ambience of a virtual or hybrid platform. To do so, organisations have now started to utilise the potential of various event tools. In this article, we will discuss the best event tools for the year 2021. So sit back, relax, and continue reading further to find out the best event tools for your virtual or hybrid event platforms. We will also discuss how these tools are useful for any organisation.
#1.Interactive Elements
Live Chatbox
Live chat box is one of the most common event tools that must be available on every event platform. It allows individuals to interact with each other via text messages. Individuals are empowered to communicate with the speakers, hosts, exhibitors, and so forth from the comfort of their houses.
Google Hangouts
This is a prominent application used by individuals around the globe. It enables virtual attendees to interact with each other via virtual meetings and conferences. It provides a list of important features that boost audience engagement.
Live Audio And Video Calls
Live audio and video call is a unique feature that makes the entire event platform more immersive. It enables virtual attendees to communicate with the utmost ease. It allows them to experience easy interaction while maintaining their solace. This feature allows them to experience communication just like in any other in-person event.
Zoom
This is probably the most famous application. It is an online application that got its fame in the last year. It allows individuals to come together and easily create virtual conferences and meetings for the organisation. It offers numerous features to the individuals making it more effective and budget-friendly.
#2.Engagement Facilities
Gamification
This is a unique event highlight offered by Dreamcast. It allows the organisers to choose from about 20 + games. They can also get their preferred game embedded on the virtual event platform. This boosts the audience engagement in no time. It also enables them to come forward and challenge their mental abilities with exciting games on your virtual platform.
Miro
This is an interactive event collaboration tool. It allows organisations to add an immersive twist to the virtual level platform. It helps to create a spot for the interactive segment. It empowers individuals to utilise drag and drop emojis, virtual whiteboard, and a lot more to make the platform more engaging.
Live surveys and polls
This live element allows all the participants to engage more effectively. Live polls and surveys include asking numerous questions about the brand and its related products as well as services. It enables them to extract insightful data from virtual participants.
Slido
This website is famous for crowdsourcing to lure in more engagement. It has been around the corner for the longest time. Slido boosts the attendee engagement by promoting more live questions and answers sessions, live polls, and so forth.
Social Walls
This is a perfect event tool to make your event more engaging as well as interactive. Dreamcast offers an inbuilt social wall that integrates your social media feed on your virtual platform. This helps all the virtual attendees to come together and create a small community as well. This is a great tool to allow more engagement with ease.
#3.Live Streaming Experience
Facebook Live
This is a perfect platform to host any type of short event for your audience. It provides you with numerous features that help you boost up your virtual attendee participation. You can have rapid questions fire round for your Facebook live. You can also ask your virtual participants about their encounters on the virtual event platform. This will help you spread a positive brand image to the audience in no time.
Instagram Live
This is another great option to target youngsters. If you want to attract young individuals around the globe, you must regularly host Instagram live. This platform offers various features that help in retaining audience attention. Instagram Live is perfect for spreading information about upcoming events, new product launches and so forth.
YouTube Live
You can utilise the live streaming guide facility offered by YouTube and host interactive YouTube live. This allows organisations to target their audience and interact with them simultaneously. This is a perfect platform to host live sessions for spreading your reach. Moreover, YouTube providesyou with valuable insights for your benefit.
On-Demand Live Streaming
On-demand live streaming and webcasting is the perfect alternative to provide accurate content for all your clients. Dreamcast is a prominent website that offers numerous live streaming facilities with the latest features.
Periscope Live Streaming
This is one of the most famous types of live streaming. It helps to target a specific audience in a professional manner. Dreamcaster is one of the best platforms for Periscope live streaming. It empowers you to incorporate several features and choose from different production qualities. This enables you to create a perfect live stream that fulfils all your expectations.
IP Based Live Streaming
This is the safest type of live streaming. It allows you to stream and connect to a completely different server. This feature empowers only a specific group of individuals to partake in the live stream. Dreamcast ensures utmost security in IP based live streaming with the help of numerous tools and equipment.
#4.Improved Analytics
AI Matchmaking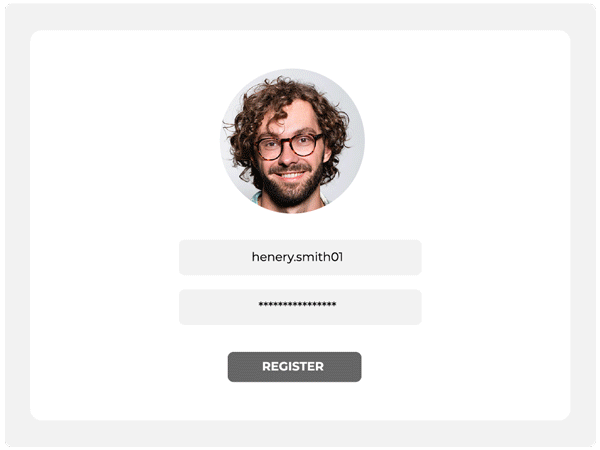 AI Matchmaking is a lifesaver event tool. This feature curates an effective list consisting of all the virtual participants and their area of interest. It allows the exhibitors to contact interested virtual attendees. It also empowers exhibitors to schedule an effective meeting with them as and when required.
Attendee Footprinting
This feature instantly enhances your organisation's analytics. It helps organisers to keep a track of the most visited segment in a virtual event space. Moreover, it effortlessly tracks the audience's footprints and helps organisations analyse the event performance accurately.
Access Management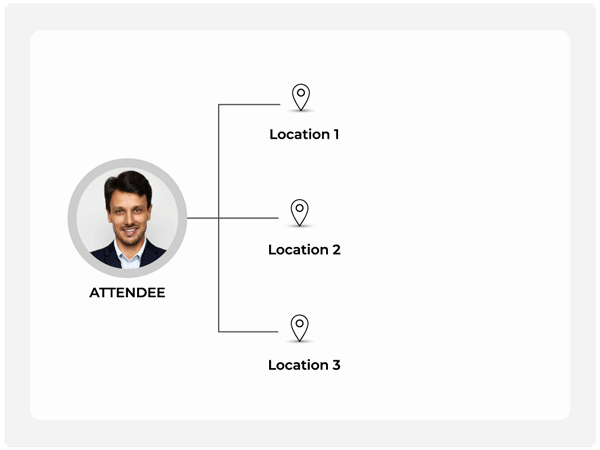 This empowers the organisers to access the control of the virtual attendees. It allows them to grant the accessibility and permission to visit specific sessions or booths to numerous virtual attendees. It is best suitable for VIP meetings, paid events, Breakout sessions and so forth.
#5Networking Facilities
Networking Tables
This is a unique element offered by Dreamcast. It empowers all the virtual participants to access features like live chatbox, live audio as well as video facility. This feature is available for virtual and hybrid conferences. It simulates the experience of being physically present in an effective brainstorming session. Moreover, it allows individuals to share their ideologies just like in an in-person event.
Braindate
This allows you to host informative brainstorming sessions for the individuals. It helps you create a small virtual community for all the virtual participants. Braindate facilitates them to gain fruitful information from their homes. You can incorporate numerous features to make your live event more interactive.
B2B Meeting
This feature facilitates all virtual participants to expand their networking strategies. It allows the organisers, exhibitors, hosts, speakers to share their details. In simple terms, it allows all the business representatives to interact with each other by scheduling a meeting according to the preferred time slots.
#6.Social Media Aggregators
Dreamcast is a prominent virtual and hybrid event platform. It helps you create a social media wall for your event platform. This feature empowers you to add an appealing social media feed to your virtual or hybrid event space. This feed attracts more audience and helps them understand your organisation better. Moreover, this is a built-in feature offered by Dreamcast. It is admired by virtual participants around the globe. Below we have mentioned famous social media aggregators for your maximum convenience.
Curator is undeniably one of the most famous social media aggregators. It allows organisations to create an attractive feed to embed on their virtual or hybrid platform. It supports almost every social media platform, therefore it is loved by organisations around the globe.
Netvibes has successfully got its fame for being a useful social media aggregator. Moreover, it can also be considered as an online dashboard facilitating different organisations. It helps them add an interesting twist to the virtual or hybrid event platform. It also empowers them to lure in more crowds with ease.
Hootsuite is a web-based social media aggregator and is famous for making the entire process a lot more convenient and easy to comprehend for the organisations. If you want to instantly add a social wall for your virtual event platform, you should try this event tool.
Spotlyte functions by focusing on the variety of social media handles of an organisation. It functions by spotlighting an exuberant social media wall for the organisation. It is appreciated for its work as well as it's easy to comprehend facilities.
Final Verdict
Virtual and hybrid events are gaining significant popularity at a rapid pace. There is no denying the fact that the constant evolution in technology is facilitating this growth. Moreover, useful event tools are facilitating organisations by helping them create top-notch virtual and hybrid events. In this above-mentioned article, we have scrutinized a list of the best virtual event tools for the coming years. We trust that this article will provide you with valuable information. We assure you that you will be able to pick the most suitable event tools for your organisation.
If you are looking for comprehensive solutions for your virtual hybrid event launch, Dreamcast offers endless possibilities. Enquire now!
In-Person, Hybrid, Virtual
Create an Extraordinary Event Experience
Across All Event Formats