The way we live our own lives and perceive the lives of others has changed with the way we interact with digital technology daily. The advent of the internet and social media in our everyday routines has made the parallel online lives we have, a norm. Sharing pictures, making video logs, and updating others on what we are doing is just a thing that you do regularly. Out of all the mediums through which communicate with others online, videos and especially, live videos have a very different charm that attracts the audiences everywhere. They are fun, engaging and easier to comprehend than most of the written text content that floods the internet.
In recent years, many social media platforms have introduced various video services if they already did not have them. Despite not having the largest number of users, Instagram has been making waves in terms of providing the kind of service that satisfies most of the needs of a stream host. The use of Instagram Live for your business or any other needs has become wildly successful, a trend that more and more people are joining. Now, live streaming on Instagram is used as a great platform for marketing, promotions and popularising brand names. Both IGTV and Instagram live are popular choices for influencers, marketers and companies who want to utilize the immense potential for audience engagement of this platform.
Instagram Live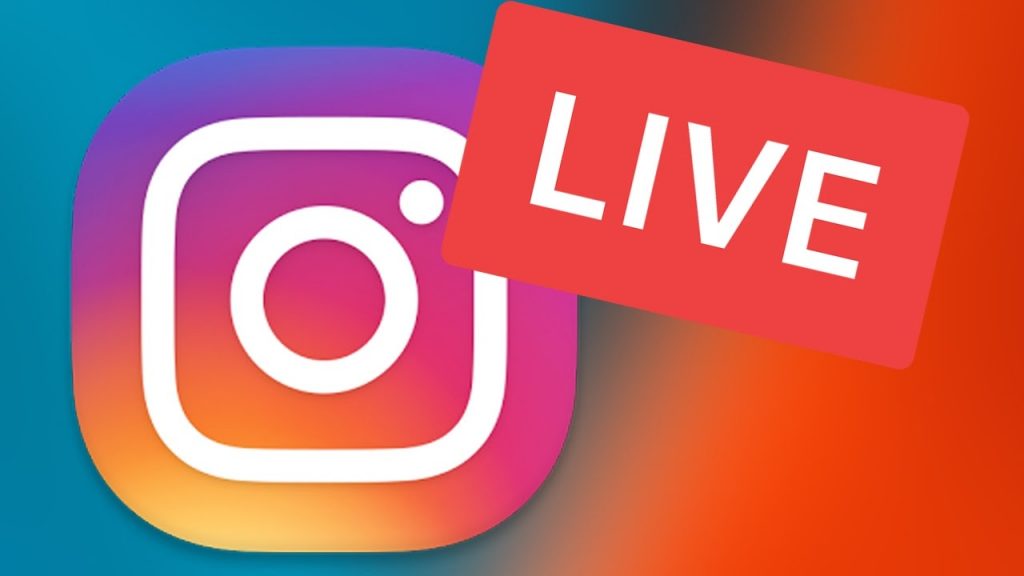 Instagram Live is a feature that allows live streaming on Instagram for various purposes like corporate events, music concerts, product launches, parties etc. When you start a live stream on Instagram Live, your followers will automatically receive the notification informing them that you are live streaming. This way, they can join in on the stream before it ends or they miss out on essential parts of it. Whether it is meant for personal friends or mass audience following on a formal page, live webcast on Instagram caters to all.
Although this may sound similar to how Facebook Live works, the point of difference lies in the treatment of the live videos. Live stream on Instagram live is treated the same way a story is, vanishing after 24 hours rather than being saved and available for followers for later viewing. The sense of urgency created by this phenomenon also pushes viewers to watch more live videos. Once it fulfils the pre-decided purposes, the impacts of a live video become far-reaching and longer-lasting than any other pre-recorded videos. For marketing, branding, limited-time sales, lead generation or even behind the scenes footage; live broadcast services for Instagram are the popular choice today. Here is a quick comparison of Facebook Vs Instagram Live Streaming.
Pros and Cons of Using Instagram Live
Since it gives you the chance of interacting with your audiences in real-time through engaging sessions and even chat live sometimes. You can report abusive or inappropriate comments, reply to questions, host quiz contests, flash sales and a number of other things for marketing. 
While most of the live videos have a major impact on the viewers, the same can't be said for Instagram live. The prominent con of using the live stream for Instagram live is its short life. 
IGTV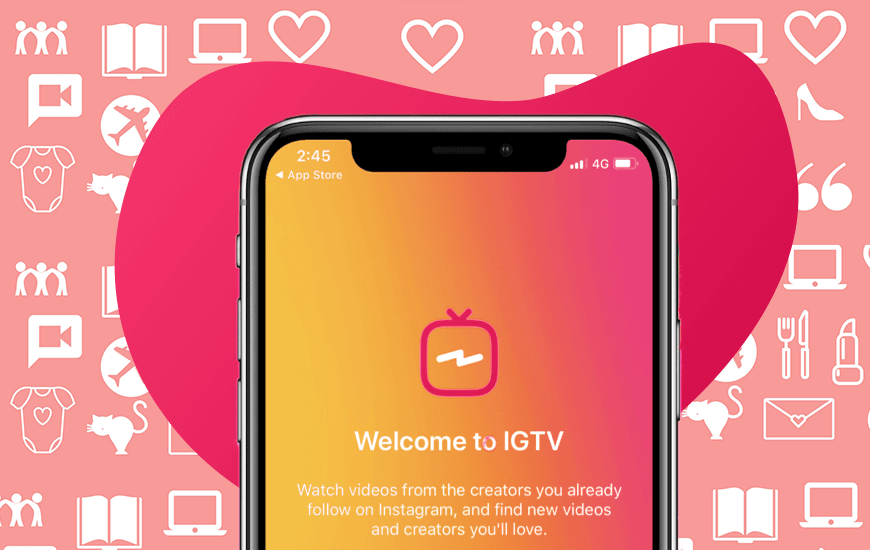 It is a relatively new feature of the Instagram app, a tool so important that it is even a separate app in itself. It provides the user with longer video content format instead of the usual 60 seconds that the regular Instagram video format provides. Another additional feature here is that an IGTV video does not disappear after 24 hours as an Instagram Live video does. You can even add a hyperlink in the description of the video, no need to put "link in bio" every time you need to put a longer video. 
Not only does an IGTV video have a limit as large as 10 minutes for a regular user, but it can also be as long as an hour if you have a verified account. There are no limitations to the recording format, vertical or horizontal, for an IGTV video either. Additionally, you can use creative tools to add elements, use branding watermarks and other interesting graphics in your video since it is pre-recorded.
Pros and Cons of Using IGTV
IGTV fundamentally functions as your Instagram TV which offers the chance to make your own channel where you can transfer longer recordings. Unlike a live webcast on Instagram that vanishes in a day, this is reliable and can be rewatched as many times as the audience wants. IGTV offers an open door for advertisers to popularise tutorial videos, DIY, sales of products, and so forth. 
IGTV offers video content that is recorded vertically and is enhanced for mobile phones along with tools available to creatively alter the content.
The significant con of using IGTV is the plausibility of altering before posting the video, something that also raises the chances if unfavourably changing the brand image. 
While the above-mentioned details for both Instagram Live and IGTV elaborate on the different uses of two of these video formats on Instagram, there are also some important pointers about how to generally enhance your video content on Instagram. Here are a few of them that are not just meant for an Instagram live streaming guide but for all types of video content on this app:
Catch attention as quickly as possible
When the whole internet is so saturated with all kinds of content, yours needs to be eye-catching to be able to hold onto the attention of the viewers. The first few seconds of your video need to be especially interesting for the same. Another way to achieve that is to title your video in a way that grabs attention without being a click-bait.
Have some text at the start
This is hack specific to Instagram where people often forget to turn up the volume for the first few seconds that a video starts, so having texts or captions helps a lot.
Don't compromise on quality
Whether it is the equipment or the storytelling, do not compromise on the quality of what goes into making the video. The right kind of input will only be able to produce the high-quality output that you are looking for.
Great hashtags are essential
The hashtags you make or choose need to be done keeping in mind the balance of generic and branded content, only then will it help your posted content to become popular.
Consistency is key
Make sure that you are very consistent and regular in your posting schedule, background themes, and other elements of the video. This is all the more needed in case of recurring video series or if you have a specific tone for your channel. 
After going through the Instagram live streaming guide and understanding the working of IGTV, the good news is that you don't actually have to choose just one. Depending on your personal or professional requirements regarding video content on Instagram, you can choose one that is more suitable for that moment. Although choosing live broadcast services for Instagram or using Instagram live for your business is a trend these days, you can actually employ all the various features and services of Instagram to achieve your goals.