Hybrid meeting definition: A hybrid meeting is a technology that connects online and offline events with a thread. You do not have to choose between virtual and onsite events anymore, as a hybrid is a merge of both the modes. It provides an ease to organizations in conducting both the onsite and virtual meetings simultaneously.
You just need an accurate plan and the best hybrid event platform to get a completely managed hybrid event service. Moreover, the virtual event experts offer support to stream the onsite event virtually with numerous features and elements.
Are you still confused about why organizations choose hybrid meetings? Why should you choose a hybrid technology for your event? You will get answers to all your questions further in this guide. Let's begin with reasons you should choose or why other organizations prefer the hybrid meeting instead of virtual or in-person meetings.
Why Choose a Hybrid Meeting Over a Virtual or In-Person Event?
6 Reasons organizations are running hybrid meetings over the virtual or in-person event are as follows: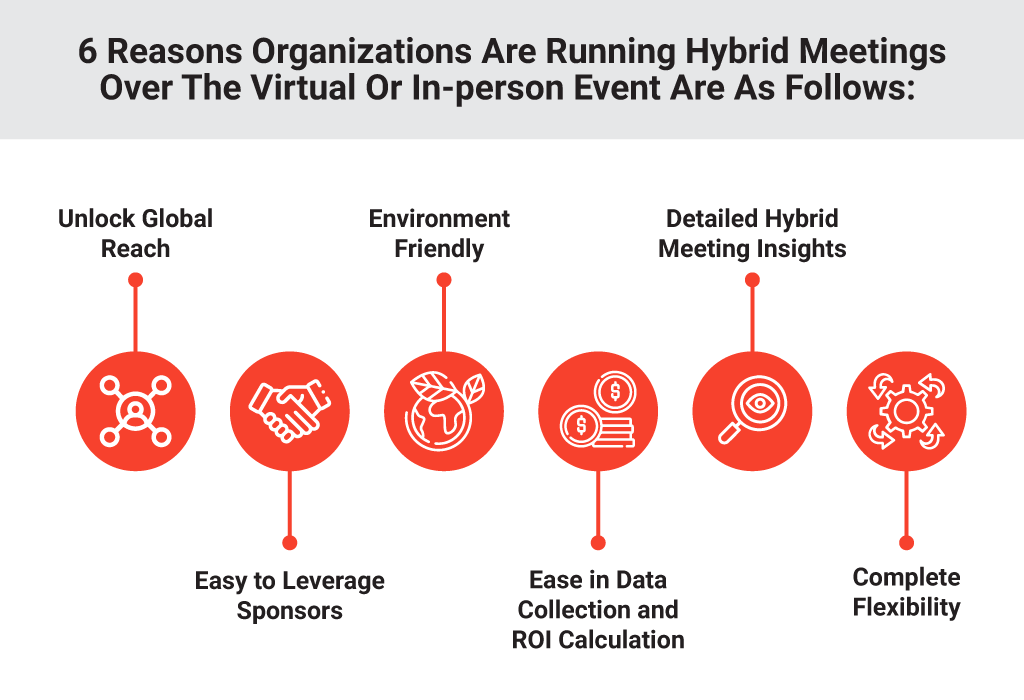 1. Unlock Global Reach
You can get more participants in hybrid events than in a virtual or an in-person meeting. Moreover, hybrid events comprise both types of attendees, who are ready to attend the event either online or onsite. No matter where the users are in real-time, they can connect and enjoy an event with various features from anywhere in the world.
2. Easy to Leverage Sponsors
You can leverage more sponsors easily with the hybrid event. These sponsors can reach the in-house and online audience concurrently with various flyers and brand promotion content. Moreover, their brand name will attract different types of users simultaneously.
3. Environment Friendly
You can save a lot for this environment as well. Every year on 22 April, world earth day, we decide to keep something for our environment as well. But then we just forget it as always. Now, with virtual and hybrid events, organizations can take a step forward to save the environment from air and noise pollution. When there are no huge gatherings, limited people will come to the place, whereas others can join online. It will save the environment from getting into any trouble.
4. Ease in Data Collection and ROI Calculation
It is always for the organizations to collect the attendee's data in an offline meeting and reach them again. But with a hybrid event, you will be able to get the information of users who registered and visited your event. You can use this information to generate leads, and your marketing team can turn them into a customer. Also, it can be helpful to calculate your event ROI to know your profits and loss better.
5. Detailed Hybrid Meeting Insights
You can get an in-depth insight into your event if you choose the right hybrid meeting solutions. They will provide you with detailed information about the attendees and the engagement rate of your event booths. It will create a guide for your next event in order to make it a success.
6. Complete Flexibility
The speakers can join and share their views on a specific topic from anywhere in the world, just like the attendees. It makes the hybrid meeting flexible for them as they can save time and money.
Features You Must Include in Your Hybrid Meeting
Features that an organizer must look for in order to host a successful hybrid meeting are as follows:
1. 100% Customization:
You must look for a virtual meetings platform solution that can provide you the freedom to create a personalized ambiance for your event. Customize each & everything, from the virtual venue to the lobby to auditoriums to banners to colors to size.
2. Browser-Based Solutions:
Attendees can leave when they need to download an app or software every time to attend an online event. That's why you must look for a web-based solution that can make it easy to log in via the web browser of your device.
3. Customizable Virtual Booths:
Every organization can create a replica of their brands with virtual booths. So, you will need a completely customizable solution to give you the power to choose your virtual booth design, icon colors, and names.
4. Brilliant Branding:
Brand awareness is one of the benefits of conducting a virtual meeting. Pick the virtual meeting solution that can provide you the banner functionality where you can showcase promotional brand gifs, videos, images, infographics, etc., for your organization's branding. Also, you can include some internal and external links to divert the audience wherever you want. Moreover, you can do branding anywhere in your virtual event platform.
5. Live Streaming:
Broadcasting your event live on various social media platforms can get you a better reach to the audience. So, look for the parallel live streaming option. You can live stream your event on any platform you want simultaneously.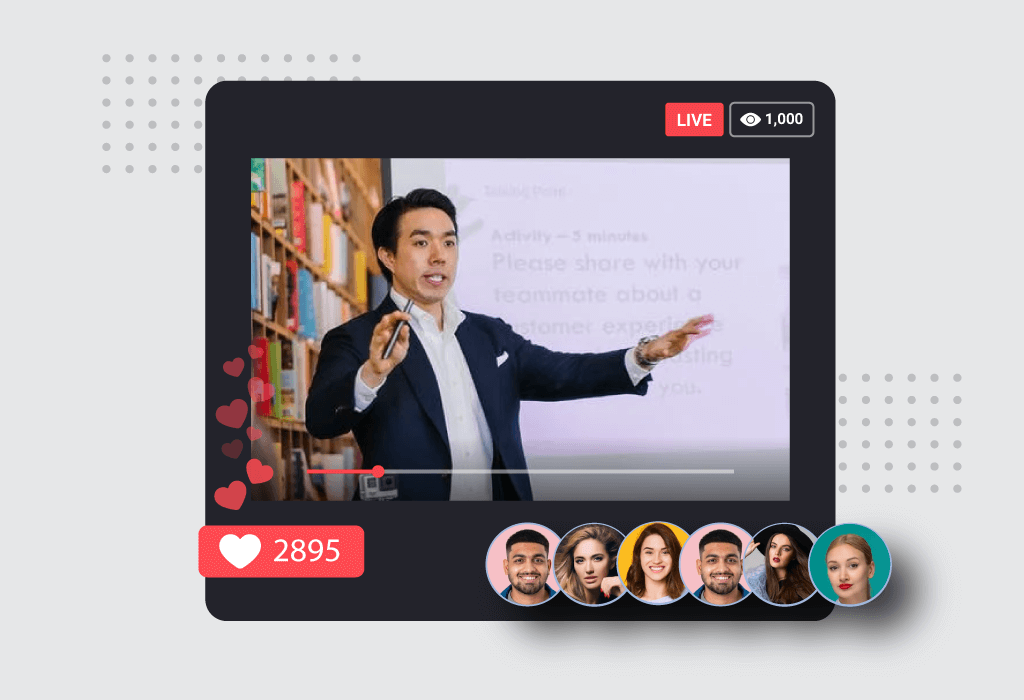 6. Attendees Live Communication Tools:
Interaction is the main key to keeping your audience busy at the hybrid event.
7. 1:1 and Group Chat:
All the attendees, hosts, sponsors, and everyone else at the hybrid meeting can use the chat option to conduct a 1:1 or group discussion with others.
8. Live Poll and Q&A Session:
You can create a live audience poll to engage the attendees during the sessions. Also, provide a separate session to users where they can ask questions and get answers from the experts.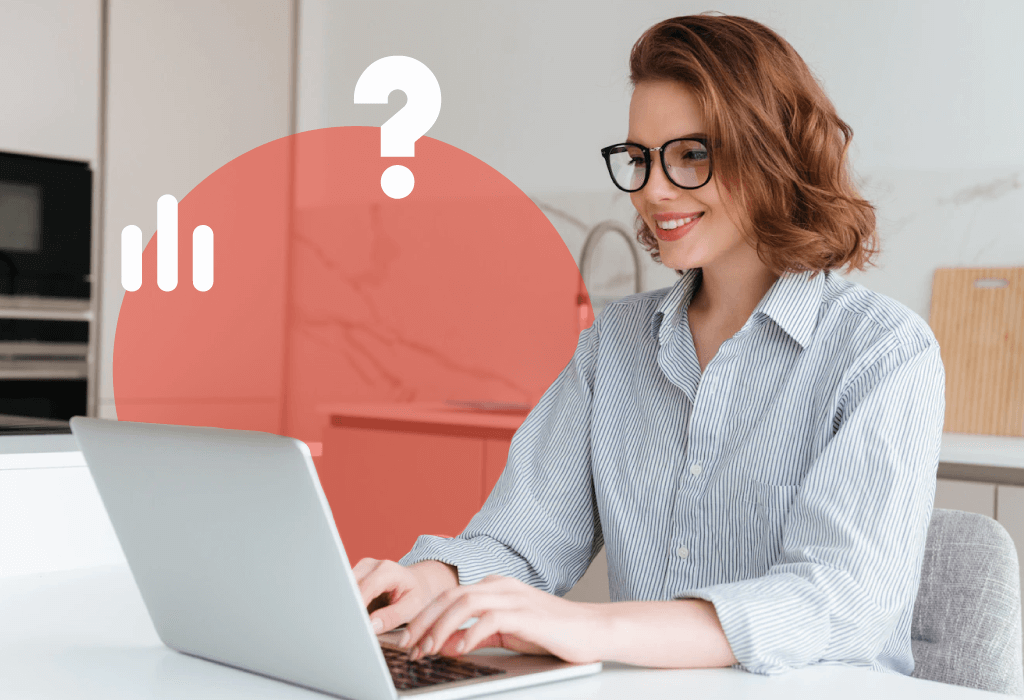 9. Live Audio & Video Call:
Attendees can connect with speakers via audio and video conferencing.
10. Pre-Meeting Scheduler:
Users can book an appointment with anyone at the virtual event platform using the pre-meeting scheduler even before the event starts.
11. Third-Party Integration:
You can integrate various social media, communication, networking, and other plugins into your hybrid meetings for a better experience.
12. Live Networking Tools:
You can get hybrid meeting tools that can boost networking opportunities at your online event. The best virtual meeting platforms offer numerous immersive features like:
13. Business Card Exchange:
It helps attendees send requests to other participants in order to get their business cards and approve received requests to share theirs as well.
14. B2B Meeting Scheduler:
Attendees can book an appointment with the speakers, hosts, exhibitor, or anyone at the meeting even before the virtual meeting starts.
15. Networking Tables:
Attendees can discuss and share their opinions with each other at the networking tables. It is an 8-seater round networking table where people can discuss different topics in groups.
16. AI Matchmaking Tool:
One of the best online meeting tools that send friend suggestions to users on the basis of similar interests to help you make buddies online.
17. Hybrid Networking Lounge:
Attendees can meet peers and experts during break time or outside official program times in the hybrid networking lounge.
18. CXO Lounges:
You can create a unique access to the VIP Area for a limited number of attendees in paid events, special delegate meetings, etc.
19. Enticing Engagement Tools:
When it comes to virtual meetings, you may find it hard to engage the audience throughout the event. You can include features and functionalities such as:
20. Text and Video-Based Notifications:
You can make any announcements during these live hybrid meetings. Either using the text or video, you can share the upcoming sessions, changes, or any other essential message you need to convey.
21. Social Wall:
You can funnel all your social media posts you want to the virtual event from Twitter, Instagram, and Facebook. It can be filtered or live specific hashtags or handles that rotate the new content automatically.
22. Q&A Session
where anyone can ask questions from the allotted speakers, and the speaker will reply to every query.
23. Document Library
where anyone can view and download the provided documents, pdfs, and other essential information.
24. Emoticons, Heart, Thumbs Up, Clap & Hoot.
Audiences can use it to express their feelings and encourage the experts during the sessions.
25. AR Photobooth.
Users can take multiple selfies with different backgrounds. Also, you can create a gif at the virtual meeting with all the photographs.
26. Fun Gamification
that all the attendees can play during the virtual meeting to avoid boredom.
27. Leaderboard
to give scores to the virtual meeting attendees based on the places they explored and games scores.
28. Analytics and Reports:
Live analytics is essential to know the attendees' activities, whereas a detailed report is necessary to calculate the success rate. So, you will get the functionality with the chosen virtual meetings platform to track the attendees in real-time as well as get a detailed report after the meeting ends.
Feedback Form
Detailed Event Report
Attendee Footprint
Signature Wall
Meeting Insights
29. 24*7 Backend Support:
You must ensure that you and everyone joining the virtual meeting will get expert support for technical issues. However, you will not face any technical or other troubles with the top virtual meeting platform. But still, you must get 24/7 customer support to avoid any last-minute problems.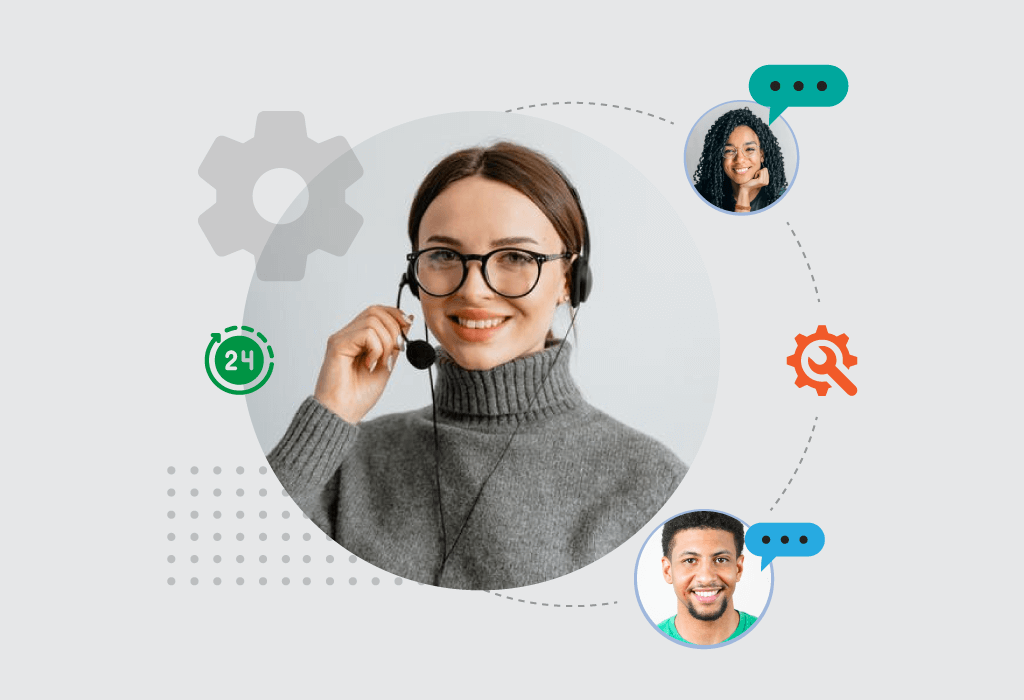 30. 100% Security and Safety:
Safety and security are a must when you employ technology in your event. It helps to protect your virtual event from any malware attack and saves you with enticing cybersecurity.
So, these are the various features that you must include in your hybrid meeting platform. Hosting hybrid meetings can be challenging, but these elements will ease a lot of factors like networking, communication, engagement, and more in your event. So, you need to add these features to your solution correctly. Hence, here is a complete guide to conducting a hybrid event securely.
A Complete Guide to Host a Hybrid Meeting
9 easy steps that can help conduct a seamless hybrid meeting experience are as follows:
1. Create a Detailed Plan
Start with a detailed plan, from what your hybrid meeting should look like to features you want to agendas to pointers to date and time. Moreover, you need to create a proper virtual meeting proposal, including a complete list of speakers, experts, and external entertainment programs you want in the hybrid meeting.
2. Clear the Goal You Want to Achieve
You will need to have a clear goal for your hybrid event. What do you want to attain? What aim do you have while hosting a hybrid meeting? Moreover, what do you prefer from the sales, signups, or brand awareness? It is essential to set a goal first in order to get the results later.
3. Divide the Event Roles and Responsibilities
You will need a supportive team to ideate, plan, execute and manage the entire hybrid event. It is not an individual's work. Moreover, create a squad of potential employees and divide all the roles and responsibilities.
4. Create Essential Content
Create valuable content, which includes your event topics, complete meeting schedule, and essential information from the speakers. It is necessary to provide proper material for every agenda that your speaker will cover during the hybrid event session. Moreover, you need to create flyers, brochures, images, videos, teasers, trailers, banners, case reports, product descriptions, PDFs, documents, sessions, and other essential information.
5. Promote Your Virtual Event
You need to reach the global audience with valid information about your hybrid event in order to make them register and join your event. Here are some tips for promotions of your hybrid meetings.
Create Hashtags on Social Media
Post Various Content Formats to Reach Maximum Audience
Announce the hybrid event on your official website
Send Personalized Mails to all the Employees
Share Reminder Emails
Run Paid Campaigns and Ads
Add Press Releases and Guest posts to Your Marketing Strategies
6. Valuable Sponsorship Support
You will need proper support from reputed brands to sponsor your virtual event. So, you have to provide them with better space for branding in your hybrid meeting platform. So, you can share the dynamic banner space with them where they can showcase their brand products and services for promotion.
7. Pick the Best Hybrid PossibilityPlatform
You have to choose the right online meeting platform that can offer you unlimited features and functionalities. Moreover, the latest technology and elements are a must to host a successful hybrid meeting. Hence, some aspects that you must look for in an online meeting platform are as follows:
Custom Environment
Enormous Networking Opportunities
Multi-Format Communication
Engrossing Engagement Tools
Complete Data Security
Digital Footprinting
Real-time Analytics
8. Include the Best Engaging Hybrid Meeting Activities
You need some activities to keep the attendees engaged at your hybrid event till the end. So, some engaging activities that can benefit hybrid meetings are as follows:
Cocktail Shakeup
Tea v.s Coffee
Online cooking classes
Virtual wine tasting classes
Online art classes
Digital scavenger hunts
Escape rooms
Virtual field trips
Hometown tours
Tiny Campfire
9. Take Feedback and Analytics
You can create a feedback form to display on the screen at the end of your hybrid event. The attendees can fill it on the spot before leaving the online event platform. Also, you can add a separate button for follow-up that attendees can click and fill out the form. Additionally, you can send them personalized mail to take the reviews.
You will get a detailed hybrid meeting report, in which you will get complete information about your event and attendees. It will demonstrate the number of attendees registered, logged in, stayed till the end, or left early, the most or least visited virtual booth and other data.
So, this is a complete step-by-step process that you have to keep in mind to conduct a successful hybrid meeting in no time. Next thing is to make your event fun and engaging, but how? Here are some hybrid meeting ideas that can help with the same.
10 Hybrid Event Ideas to Make it Engaging and Fun
Everyone wants to make their event fun for the attendees. But organizers get confused when they have to add elements to their hybrid meeting to make it engaging and fun.
So, 10 hybrid meeting ideas that can help you boost engagement and fun in your online event are as follows: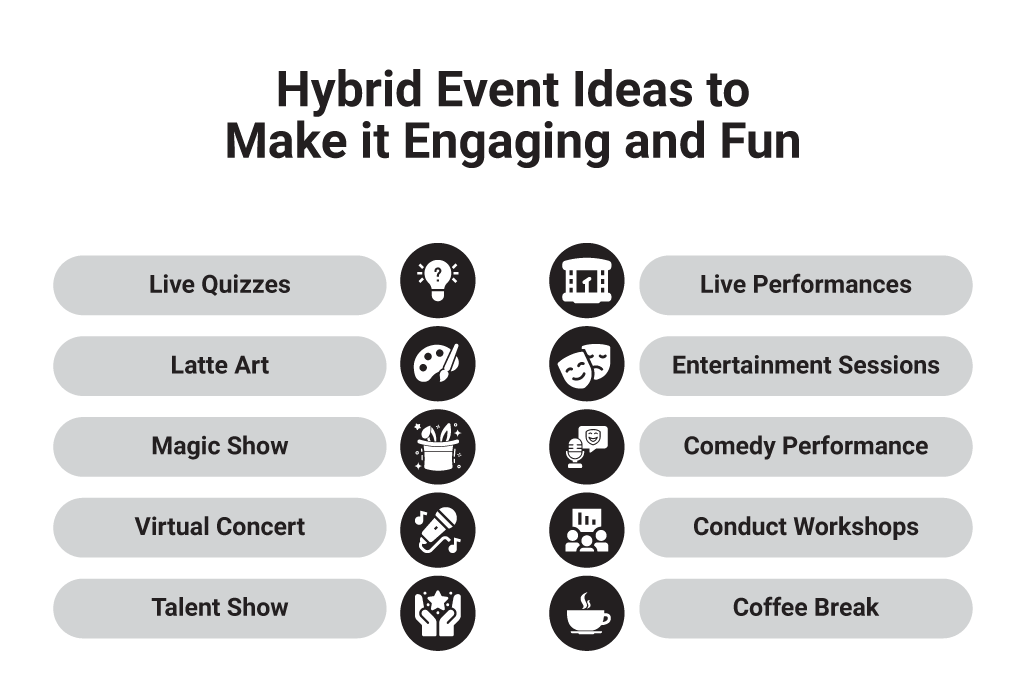 Live Quizzes
Latte Art
Magic Show
Virtual Concert
Talent Show
Live Performances
Entertainment Sessions
Comedy Performance
Conduct Workshops
Coffee Break
So, these are the various hybrid meeting ideas that can make your event engaging and fun. It will be helpful to keep the attendees at your platform till the end.
In-Person, Hybrid, Virtual
Create an Extraordinary Event Experience
Across All Event Formats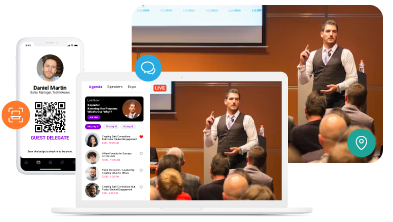 Frequently Asked Questions
How do hybrid meetings work?
A hybrid event is a mixture of an in-person and online event. The remote attendees use the virtual event platform to join the meeting, whereas the onsite people sit together in a meeting room.
What is needed for a hybrid meeting?
An organization needs to host an on-site meeting and collaborate with the best virtual event platform for live streaming of the meeting. They need a high resolution camera and microphone for a qualitative visual and audio experience. The most important thing is promotion. One needs to market their hybrid event and get registrations for both remote and onsite experience.
Why are hybrid meetings important?
Organizations with offices in different countries can make all their branch employees attend the meeting without any traveling or other expenses.
What is the difference between hybrid and virtual?
There are both online and onsite audiences attending the meeting via hybrid technology. But in a virtual meeting, there is no onsite audience. Everyone joins the meeting virtually and connects with each other.
Why are hybrid meetings good?
The organizers get a chance to develop a web presence along with the in-person via a hybrid event.
What are the biggest challenges experienced in hybrid meetings?
The organizers may find it difficult to harmonize onsite and online audiences. You may not experience much difficulty if you reach the best hybrid event platform as they provide exceptional features and functionalities that can make your event experience seamless and engaging.
Are hybrid events here to stay?
Of Course, it is the wants and needs of everyone, whether the hosts, audience, speakers, or sponsors. People can choose where they want to sit and join the event.