Thinking about planning a corporate event? Well, no worries; we have you covered with this complete guide. The word "corporate events" can immediately make you think of taking a nap instead of getting excited, right? You're not alone in feeling the same. Most of the corporate events are likely to be less exciting, or, as we can say, pretty boring.
Nowadays, corporate event planning companies are figuring out how to strike an equal balance between the exchange of information, team-building, effective communication, and celebration during corporate events. 
However, planning a corporate event with a little twist and proper strategy can bring out the best that you've never seen. So, how about considering planning beforehand? It will significantly increase all the chances of achieving the desired and set targets. Also, creating a checklist can assist in staying dedicated, organized, and accountable throughout the event. 
In this article, we are going to explore the complete process of planning a corporate event, including why it matters and how to plan an effective corporate event. Also, the types of corporate events.
Before Planning a Corporate event, Let's know About the Corporate Events
Corporate events are those that are held by organizations for the whole company's employees. Corporate events can easily fall into the category of countless different types of events.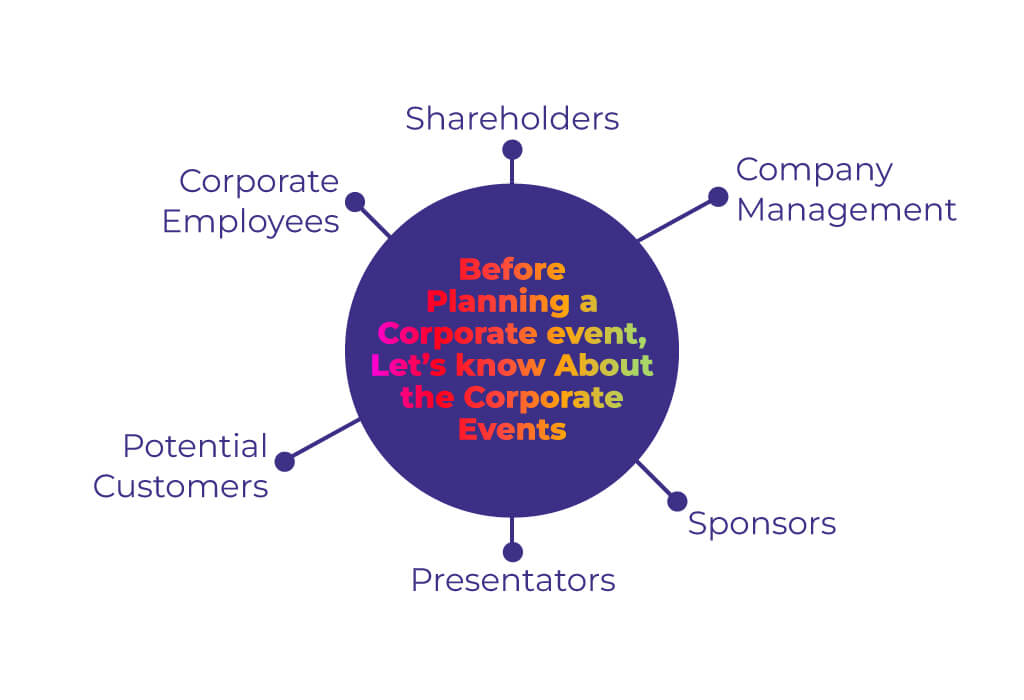 For instance, it can include a party event, an awards event, an experiential event, or a business conference. It is not just the industry in which the company operates that determines the type of corporate event held. It is possible for a business management company to host events as well as a corporate event planning company.
A corporate event can be attended by many people, and the list includes:
Corporate employees
Company management
Potential Customers
Sponsors 
Shareholders 
Presentators 
Mastering the Types of Corporate Events
There are numerous types of corporate events. As you start planning for the next corporate event, your strategy may change or vary depending on the type, size, and purpose of the event. Also, the goals contribute to the process. Here are the types of corporate events:
Trade Shows
These are the large events that bring people together who want to be a part of experiencing products, are interested in exchanging brilliant ideas, and want to learn new things. Trade shows unite lead generators, and they also build a strong connection among people, leading to networking opportunities.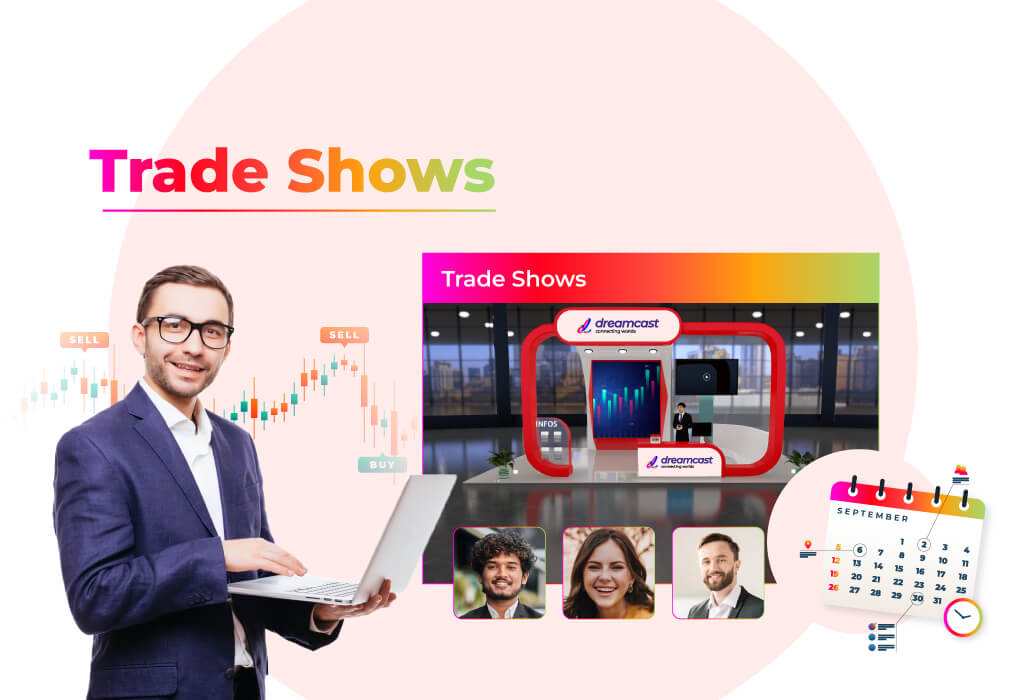 Team Building Events
These events are known for fostering fellowship by uniting coworkers. By hosting such team-building events, corporate event management promotes team-building among employees. It also aims to develop learning processes and expertise on a deeper level for the betterment of coworkers.
Product launches
On this list, Product launch events are probably the easiest to understand. Businesses hold product launches to introduce a new product they are making available. These kinds of events generate buzz and excitement even before the actual launch.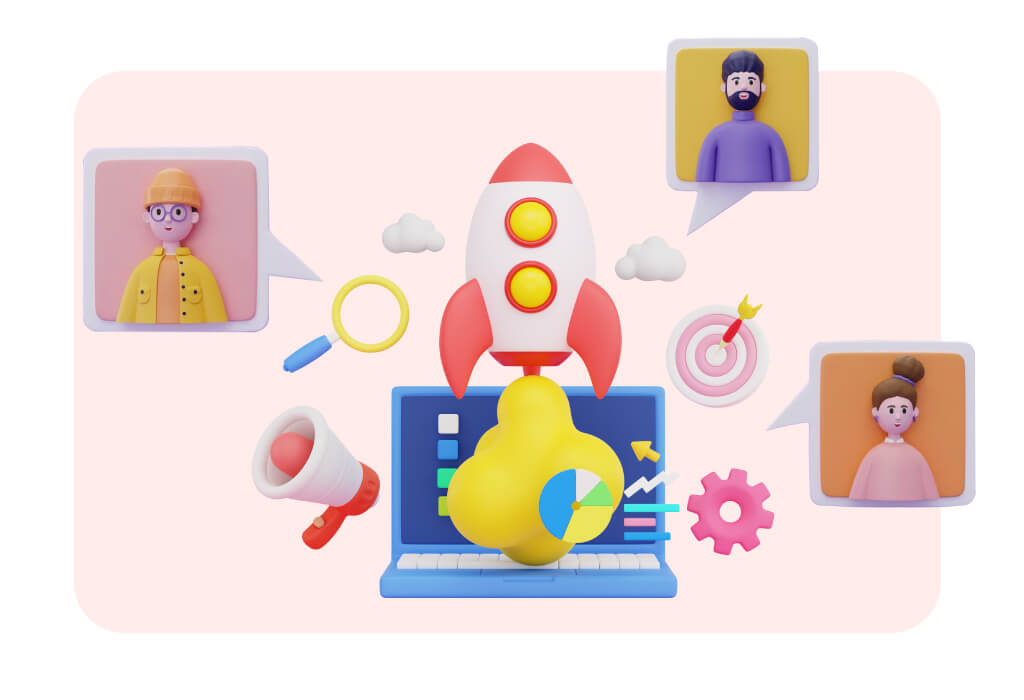 Professional Seminars and Conferences
Professional conferences are events that discuss anything related to attendees' fields of expertise. Moreover, these seminars and conferences are only formal events and can be in the form of virtual events, hybrid events, or live events. For instance, HubSpot's Inbound is typically one of the largest events that addresses seminars, networking opportunities, workshops, and much more.
Award Events
Last but not least on the list are award shows, but not that film award function. Corporate event management holds awards events to recognize the talent of their employees or clients and accomplish them on their journey.
Desired Goals Behind Corporate Event Planning Companies
"Everything comes with a hidden cost." In the same way, a well-organized corporate event can bring impressive growth with it. It offers several benefits to the organization, like the following:
To Celebrate the Accomplishments
With corporate events, you can increase the happiness in your organization by maximizing engagement, productivity, and satisfaction among the employees. By recognizing the team's hard work and dedication, you can celebrate the success of the organization.
Works Well to Motivate the Employees
Believe it or not, Corporate events are one of the most engaging and exciting ways to motivate employees and teams. These events not only feed off the energy of employees but also provide opportunities. It offers new ideas, expertise, and the chance to develop new skills.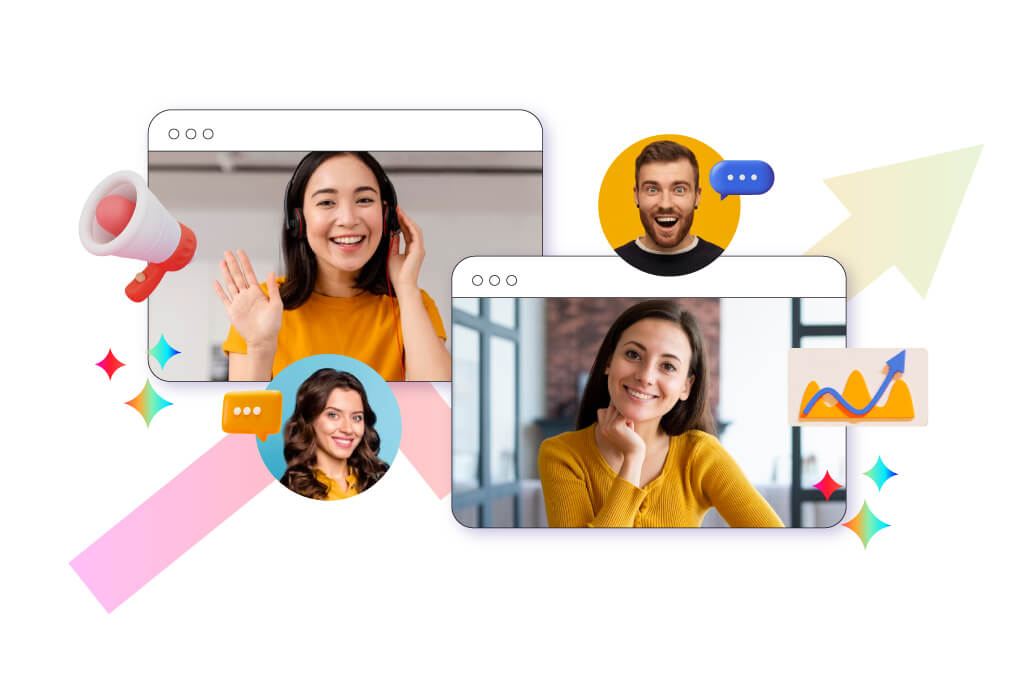 Generation of Leads
By planning a corporate event with a proper strategy, you can create the perfect environment for meeting the new opportunities in business. Not only does it bring in new potential clients, but you are also more likely to generate leads. 
More Visibility and Promotion of Brand
Corporate events enable brand awareness and visibility among the audience. Such events can make people talk and discuss about your organization. It also enables the organization to leverage the power of word-of-mouth. There is no doubt about the fact that these events provide the opportunity to bolster your brand on a different level.
A Solution for Employee Retention
In today's competitive job market, planning a corporate event and executing it in a well-organized way can help reduce employee retention. As it's making employees happier in the organization and also helping them grow personally. Therefore, these events indirectly provide a hidden goal – a solution for employee retention. Indeed, it's the best trick to have employees on board with expertise.
10-Step Guide For Planning A Top-Notch Corporate Event
Undoubtedly, corporate events are pretty important. If you're thinking of any corporate event, then one of the most common questions that arises is:
"What are the duties and responsibilities behind corporate events?"
"Which corporate event planning services should I choose for the success of the event?"
"What things should I include in my corporate meeting planner?"
Well, there are some tried and true methods for planning a corporate event that will surely meet all the targets set. Here is a 10-step guide to follow to make a remarkable impact.
Define Event Objectives
Outline what success looks like when it comes to planning a corporate event and what you want to achieve. Make sure that the goals of corporate events are in line with your business goals. Before you go too far, narrow down your event objectives to a few amazing ideas. Consider determining the goals and objectives a little early in order to plan a successful event.
Establish A Budget
Without establishing a proper budget plan, you won't be able to allocate the resources effectively. Consider the costs beforehand because it'll give you an idea of the expected amount, and then add 15% more. It's always a good idea to have some certainty rather than uncertainty & unforeseen expenses. Many corporate event planning companies, like Dreamcast, offer budget-friendly solutions with modern budget planning strategies.
Registration and Ticketing
If you haven't thought about opting for a corporate meeting planner, then you must rethink. In order to power up corporate events, not only you need to focus on event registrations, but there are a few more things you need to consider: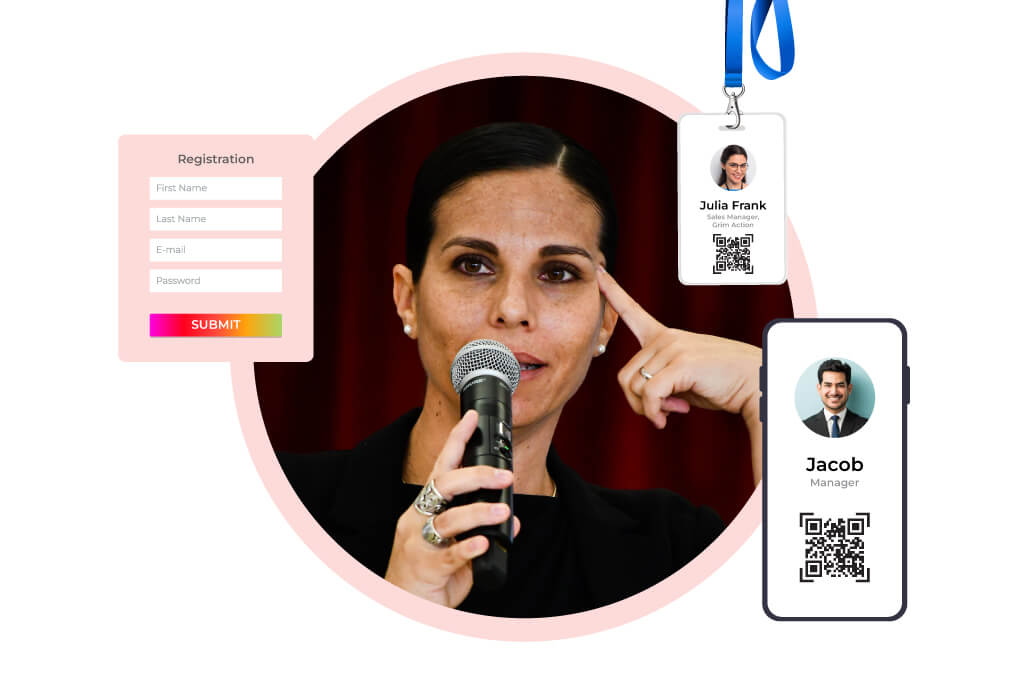 Event ticketing procedure
Networking tools
Solution of hybrid corporate events 
Event gamification ( to engage the audience)
Social media integration
QR code solution for seamless check-in
Paid ads campaigns
Early Invitation Emails
To host a successful event, incorporate a service provider for better results. By relying on corporate service providers, you'll increase audience engagement. Also, by leveraging features like social media walls, live streaming, and the possibilities of hybrid events, you can make your event stand out differently.
Date, Time, and Venue
When choosing a date and event type, take into consideration, the attendees' preferences, and the event's goals. Also, make sure to be aware of any potential scheduling conflicts (such as seasonality or holidays). If you're thinking about in-person events, then consider second-tier city locations or somewhere where all the attendees can join. Moreover, if you're planning a corporate event virtually or in hybrid form, then opt for a reliable corporate event planning service provider. Consider the one with excellent event management services.
Plan The Event Program
‍‍In addition to defining your objectives and targeting the right audience, you'll also need to determine what type of corporate event is best for you. Determine which format will work best for presenting the event to the guests after choosing a theme or topic.
Book Speakers And Entertainment
Analyze which speakers will most likely engage your attendees at your event. Ensure your event meets your attendees' expectations. Therefore, consider researching the best representative of corporate events. 
Free tip*: If you want a corporate event to be remarkable, then don't skip casting a wide net of diverse and lesser-known speakers.
Implement A Marketing Strategy
Ensure that whichever corporate event you're planning, is promoted properly and attracts attendees with a comprehensive event marketing strategy. Include assets and exciting promotional materials that your partners, vendors, speakers, and others can share on their social channels. 
Deploy a Microsite Or Mobile Event App
If you're planning a corporate event, don't forget to deploy a microsite/website. A lot of corporate event planning companies provide the opportunity for the audience to directly visit the microsite. Creating a microsite can make the process hassle-free in case of any queries, or event registrations, and it will also assist in generating power leads. Also, consider a personalized mobile event app for seamless corporate event planning services. 
Cashless Event Solutions
Consider cashless event management solutions for corporate event success. There's no denying that cashless solutions are trending. With fast-moving technology, many corporate event planning service providers, like Dreamcast, offer the latest tech options for cashless events. Not only cashless but also without the Internet.
If you're looking for a complete solution for hosting such events, then Dreamcast is one of the corporate event planning companies. It'll provide you with the latest event technology, like cashless solutions, robust event registrations, event CRM, and much more. Book a free demo or contact us today!
Final Thoughts
No doubt, if corporate events are done with a systematic and righteous approach, they can provide many benefits. Thought leadership, employee engagement, professional development, brand awareness, and lead generation are some of the significant benefits of these events. Consider the above-mentioned details while planning a corporate event. For more information, contact us. Hope you learned something. Thank you for reading!
Frequently Asked Questions
What is the purpose of the corporate event?
Corporate events mainly serve the purpose of generating excitement and enthusiasm among employees by organizing development programs. These events are known for professional development, increasing brand awareness, and employee engagement.
How do you manage event registrations and RSVPs?
In order to seamlessly integrate the process of event registration and RSVPs, consider a reliable corporate meeting planner. Without a systematic format and the right approach, you won't get far in organizing a successful event.
How do you gather feedback and measure the event's success?
To collect feedback and measure the effectiveness of the event, rely on a corporate event planning service provider. By leveraging a service provider, you don't have to worry about the detailed analysis. A reliable and trustworthy planner can easily assist you with an in-depth analysis of the event, including attendees and speakers.
How has technology changed corporate events?
Technology has changed the way corporations organize events. With the latest technology, you get a personalized mobile event app solution for event registration, QR codes for check-in and much more. Now, you have virtual and hybrid forms of organizing your event with a lot of audience-engaging features.
In-Person, Hybrid, Virtual
Create an Extraordinary Event Experience
Across All Event Formats